BOSTON— -- Defense attorneys for accused marathon bomber Dzhokhar Tsarnaev want jurors to see the blood-splattered, bullet-riddled boat where the then teenager wrote a note as he hid, wounded and bleeding, hours before being captured by police.
"The evidence here is the boat. It's movable and it's very powerful. The jury should be able to see it. It's really quite striking," argued Tsaraev's defense attorney William Fick in court today. "The jury should be allowed to see that in its entirety."
Among the scrawlings Tsarnaev's attorneys now acknowledged he wrote on the boat is "We Muslims are one body. You kill one of us, you hurt us all."
"The government is killing our innocent civilians but most of you already know that," another portion of the blood-streaked message says. Parts of the note can be seen in an image from the boat obtained by ABC News.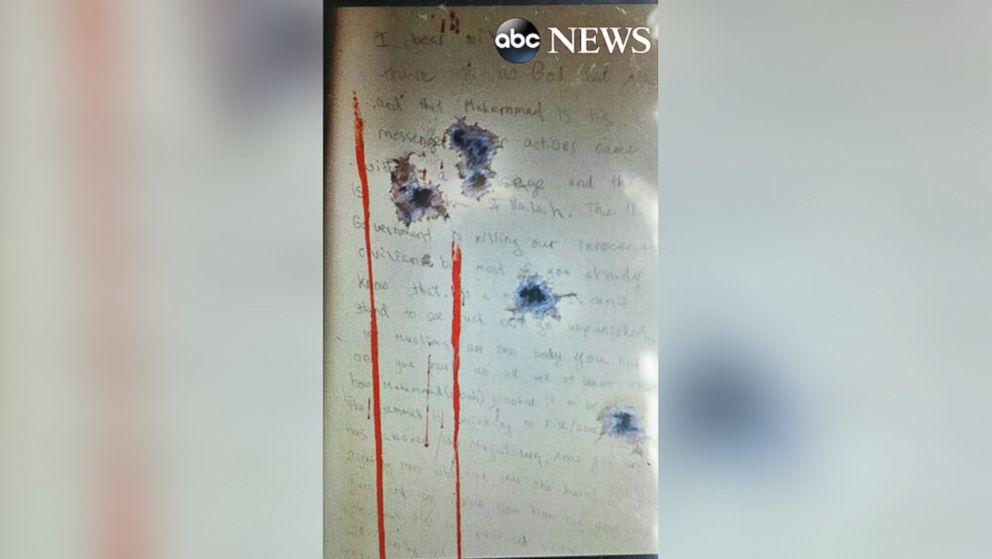 Prosecutors objected to the defense's argument, telling the court that the boat itself is "very large" and full of "dried blood, broken glass, all kinds of debris."
"What the defense really wants the jury to see is the boat riddled with bullets," argued assistant US Attorney William Weinreb.
Defense attorneys want jurors to have access to the entire Slip Away II, which was dry-docked in the Watertown backyard of its owner and covered with a tarp.
Prosecutors said photos of the bloody note should be sufficient, but they may be willing to extract panels of the boat, rather than let jurors access the entire boat.
Tsarnaev was captured on the boat on April 19, a day after he and his older brother, Tamerlan Tsarnaev, allegedly executed MIT Police Officer Sean Collier and then led police on a high speed chase in Watertown that ended with when the brothers allegedly exchanged bullets with police and tossed bombs in the street. Tamerlan was killed in the firefight and Dzhokhar went on the run for 16 hours.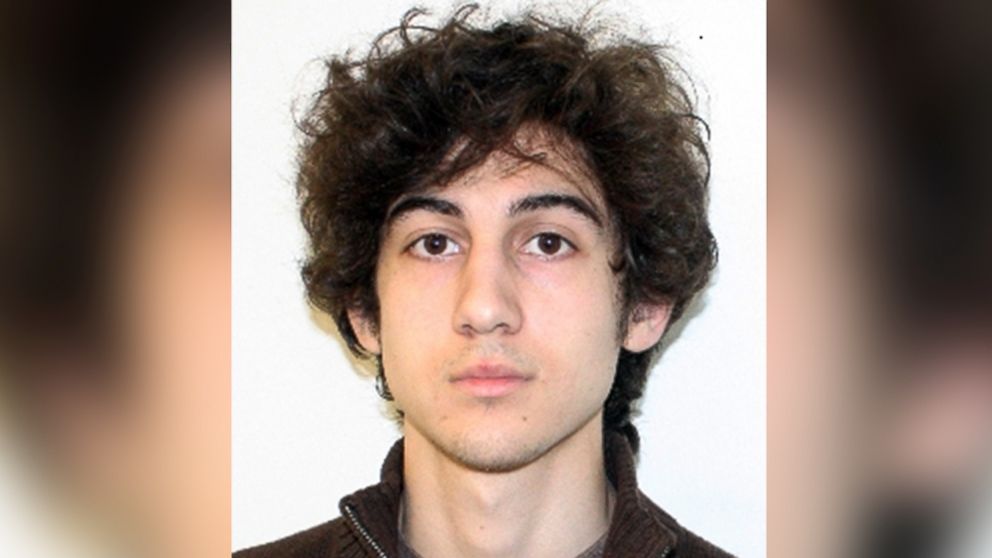 Days earlier, prosecutors said, the brothers detonated two pressure cooker bombs near the finish line of the Boston Marathon on April 15, 2013, killing three people - including an 8-year-old boy - and wounding 260 others. Many of the victims were maimed for life, including 16 people who lost limbs.
Both sides also sparred over autopsy photos of the victims. Defense attorneys said that the pictures would traumatize victims' families all over again. "They are horrific. They are disturbing,'' defense attorney Miriam Conrad told the court.
Prosecutors told the court the pictures of the dead were an essential part of the government's case and "chosen carefully."
O'Toole did not rule on any of the motions today. Opening statements in Tsarnaev's murder trial are expected Wednesday morning.
Tsarnaev was in court for today's hearing, wearing dress shoes, a black blazer and sporting a recent haircut with a neatly trimmed beard on his chin.