— -- Danny Nickerson celebrated his 6th birthday with the one birthday present he had been hoping for: tens of thousands of birthday cards.
The 6-year-old is fighting an inoperable brain tumor and his mother made an appeal on social media to have strangeers send him cards. On Friday, Danny visited the post office where close to 100,000 cards had been sent, according to a Facebook post from Danny's mother Carley Nickerson.
There were so many boxes, Danny was able to climb and play on boxes upon boxes of cards.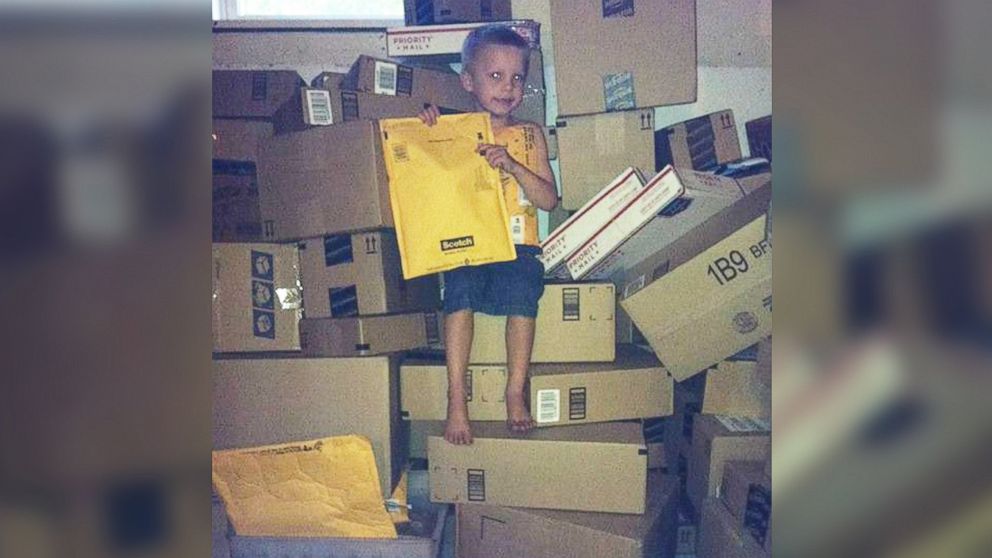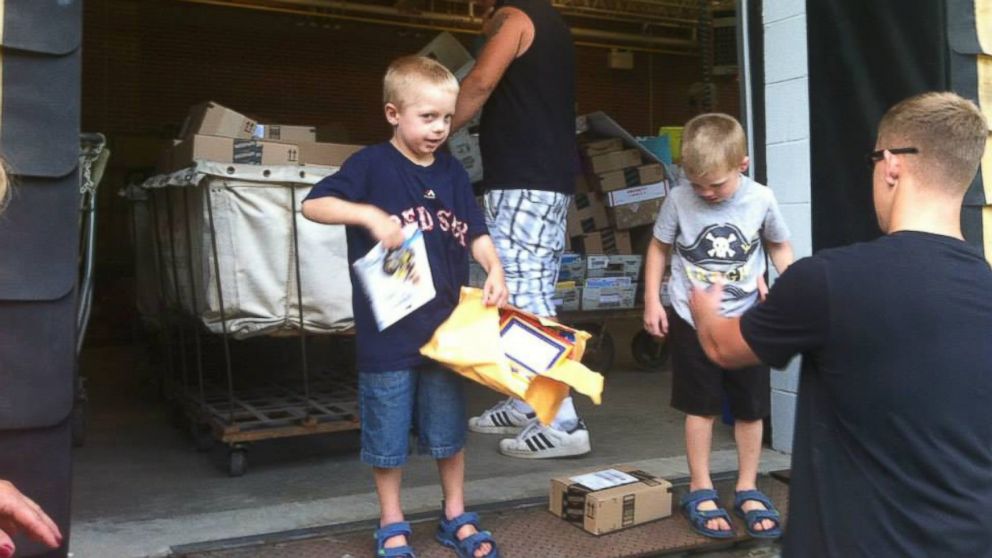 But Danny's birthday wasn't all about the cards. Earlier in the day, the family went to Legoland before meeting the owner of the New England Patriots, Bob Kraft, who gave Danny birthday presents.
"It's taken a lot of stress off of us and thinking about him being sick," Danny's father Daniel Jameson told reporters, about the birthday celebration.
The Massachusetts boy was diagnosed with an inoperable brain tumor known as diffuse intrinsic pontine glioma in October, one of the most chemotherapy-resistant cancers. Danny has since stopped going to kindergarten.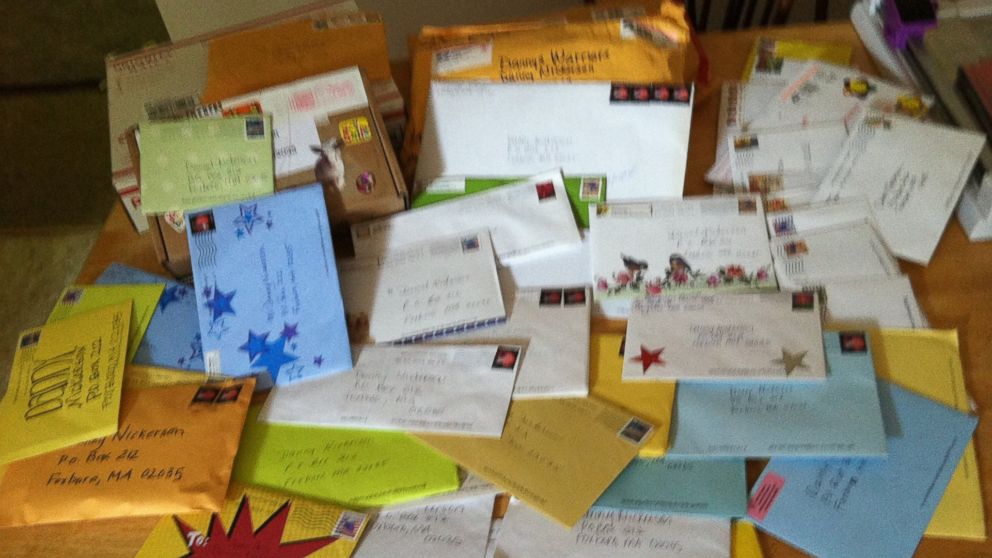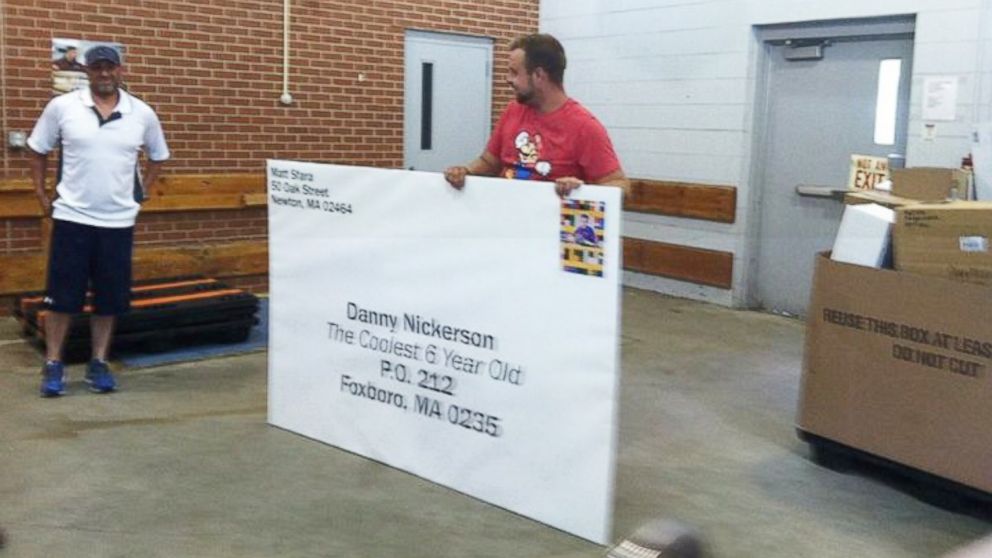 ABC News' Yazhou Sun contributed to this report.