— -- The worst of Hurricane Irma may be over, but the storm left plenty of destruction in its wake.
Many Caribbean islands were hit the hardest, accounting for the majority of storm-related deaths.
Now these island nations are faced with the grim prospect of rebuilding.
Florida was in the path of the storm and many feared that it would be worse than Hurricane Andrew, which wreaked havoc on the state in 1992. In that storm, 23 people were reported dead as a result of storm-related incidents, and so far only five people have been reported dead in Florida because of Irma.
Here is a rundown of the destruction that Irma caused.
Barbuda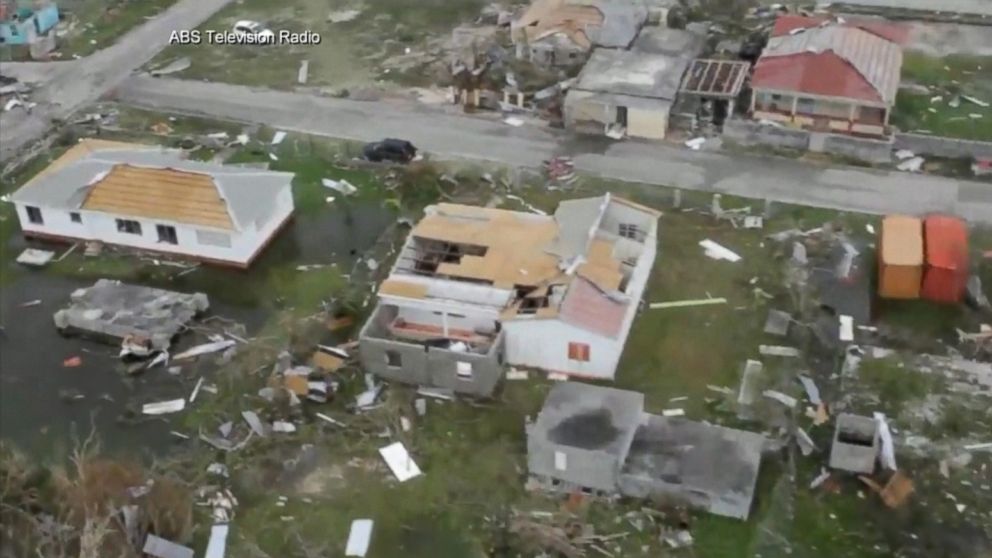 One person died in Barbuda, and over 90 percent of buildings and vehicles were destroyed.
Antigua and Barbuda Prime Minister Gaston Browne told national broadcaster ABS that the island is "barely inhabitable" after Irma.
Browne told ABC News in a phone interview last week, "When you have an unprecedented storm like this that comes with such significant wind force this is like having a bomb literally thrown on a city. ... It is really the sheer magnitude of the winds that destroyed these properties."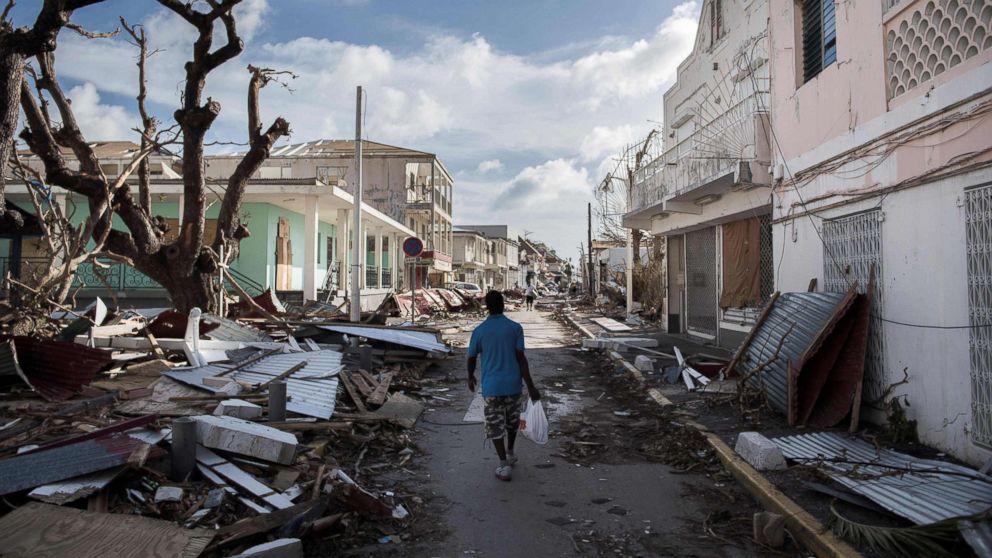 The majority of the deaths from Irma took place on these Caribbean islands. The island known as St. Martin in English is divided between French St.-Martin and Dutch Saint Maarten.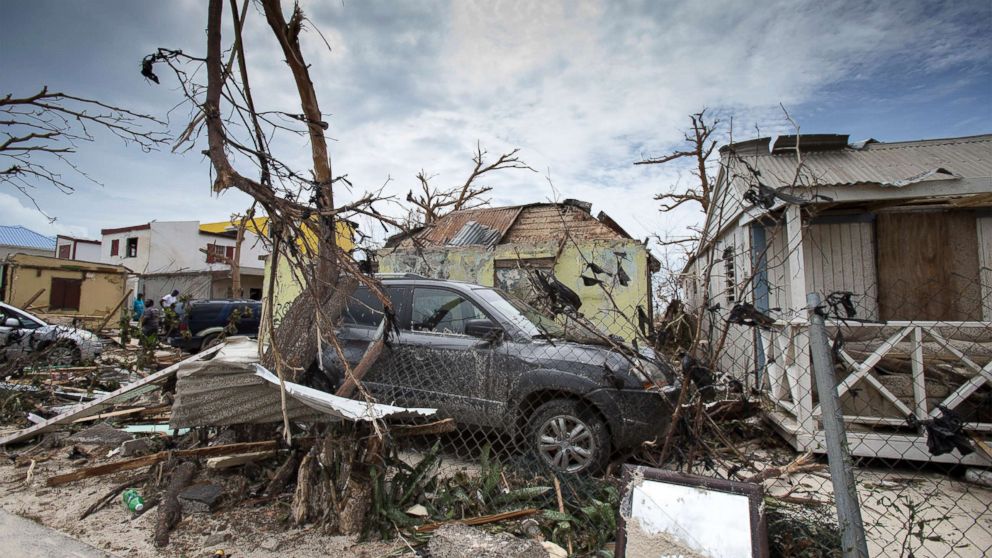 In St. Barts and the French-controlled part of St. Martin, nine people died. Four others died on the Dutch side of St. Martin.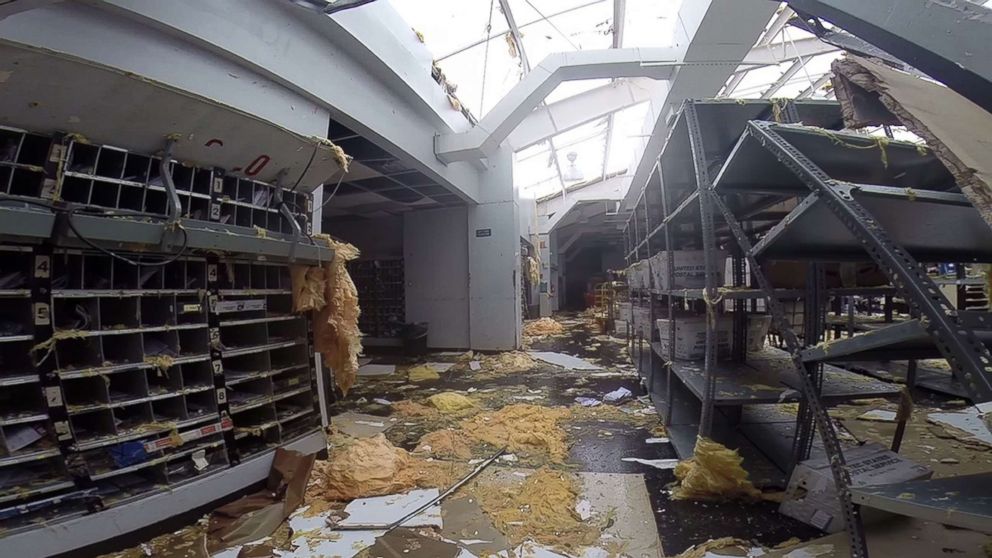 Dutch officials said that 70 percent of the homes on St. Maarten were damaged or destroyed and are vulnerable to the next approaching storm, according to The Associated Press.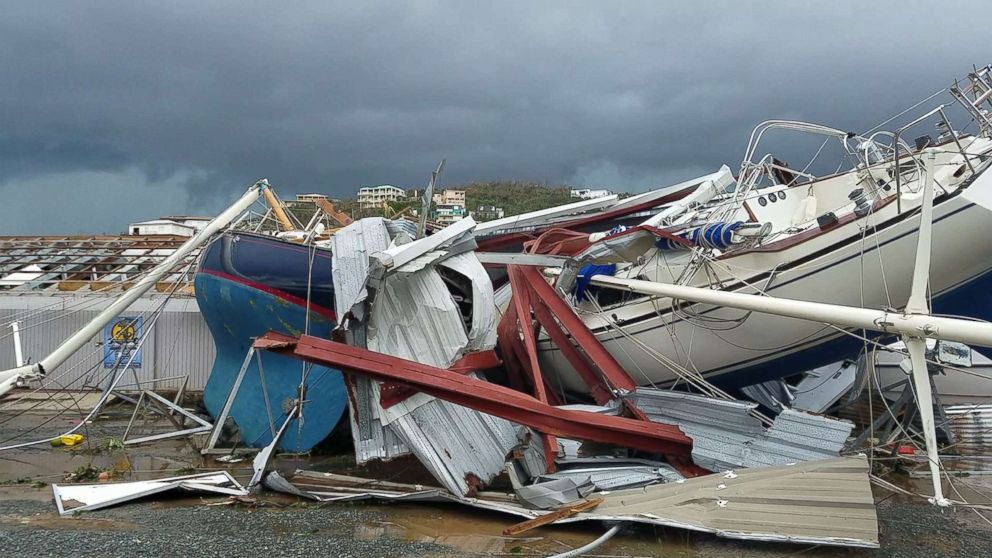 Four deaths were reported in the U.S. Virgin Islands and five were reported in the British Virgin Islands.
Three people died in Puerto Rico and one person died in Anguilla.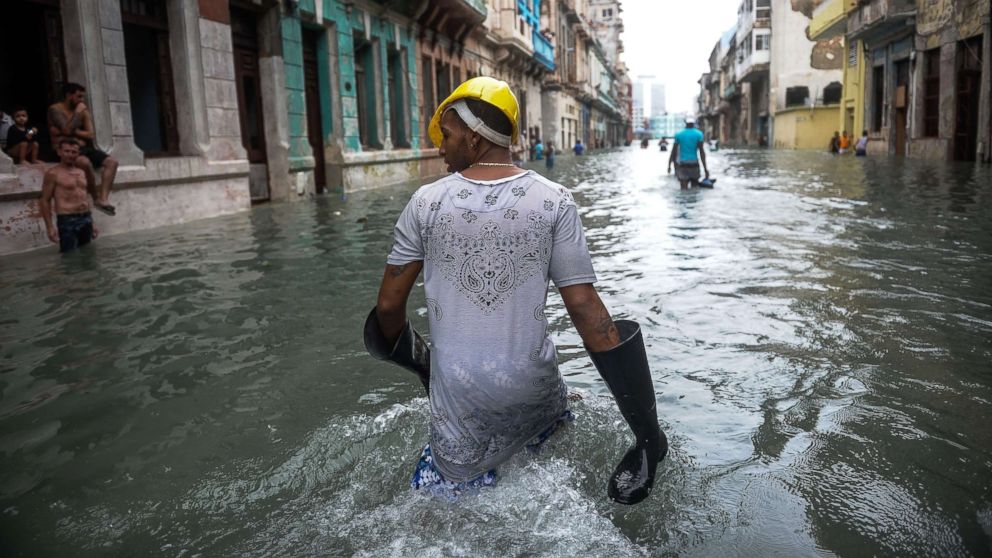 Hurricane Irma killed at least 10 people, Cuban state media reported today.
Authorities warned of staggering damage along the northern coast, as well as to farmland in central Cuba, according to the AP.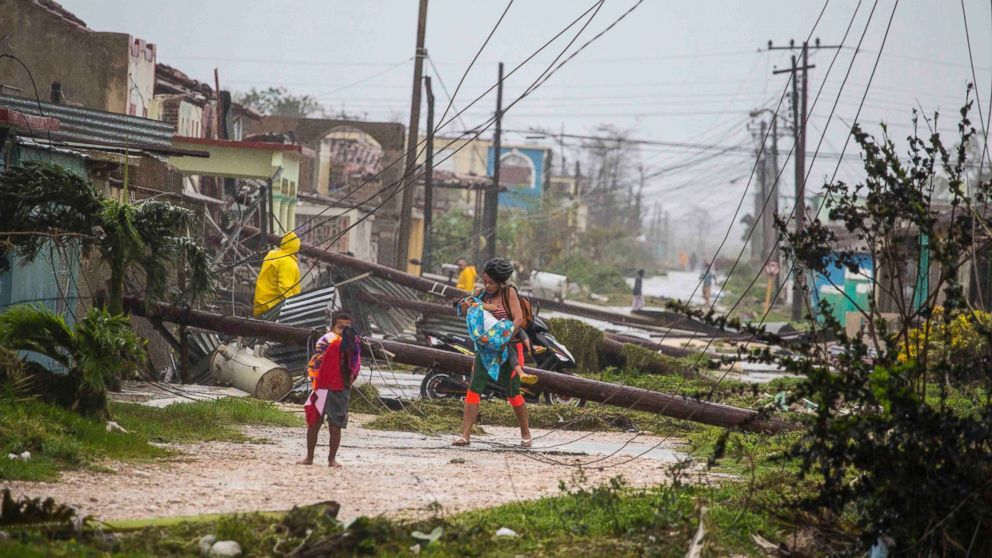 Thousands of people rode out the storm in shelters – including cave-like, underground military bunkers.
Flooding persists in Havana, where power is out and internet service is spotty.
The Florida Keys
Irma made landfall in the Florida Keys on Sunday morning as a Category 4 storm, bringing powerful winds of up to 130 mph, rain and flooding.
Wind gusts of 120 mph were noted in Big Pine Key, while Key Largo and Key West experienced 92 mph and 91 mph winds.
Two people were killed in Monroe County, which includes the Florida Keys. One of them was found dead in a home in Shark Key. Another man was killed after he lost control of a truck, with winds whipping at tropical-storm strength, officials said.
A storm surge of 10 feet was recorded in the Florida Keys, according to the National Weather Service.
Miami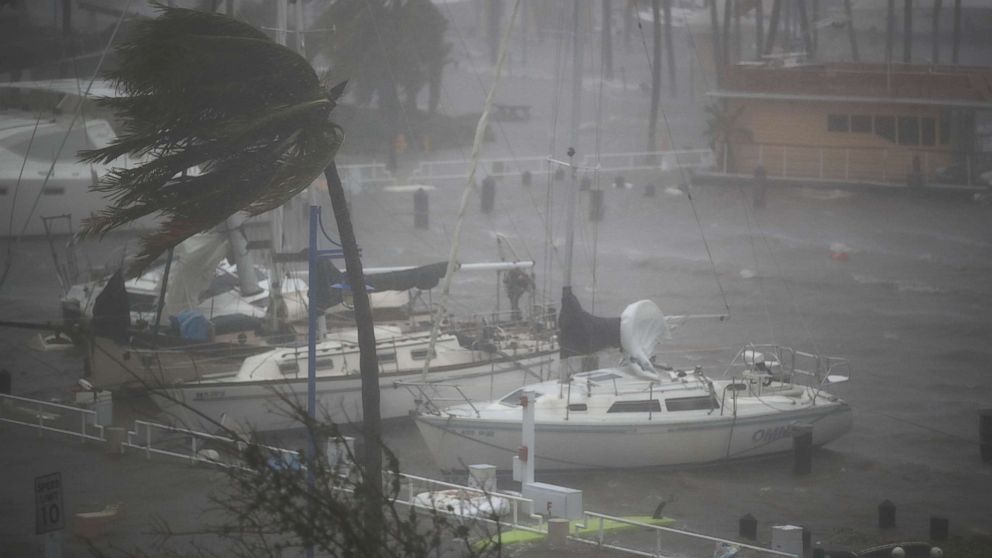 The highest wind gusts recorded in Miami were 99 mph.
A city-wide daily curfew was put in place in an effort to help control the area, keeping people off the streets from 7 p.m. to 7 a.m.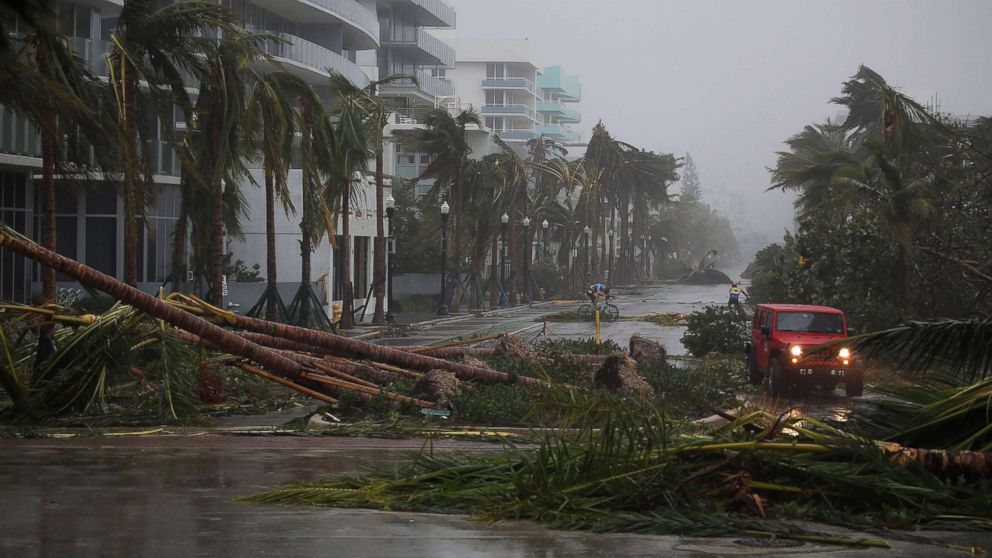 Miami-Dade police said early Monday they arrested 28 people for burglary and looting.
Naples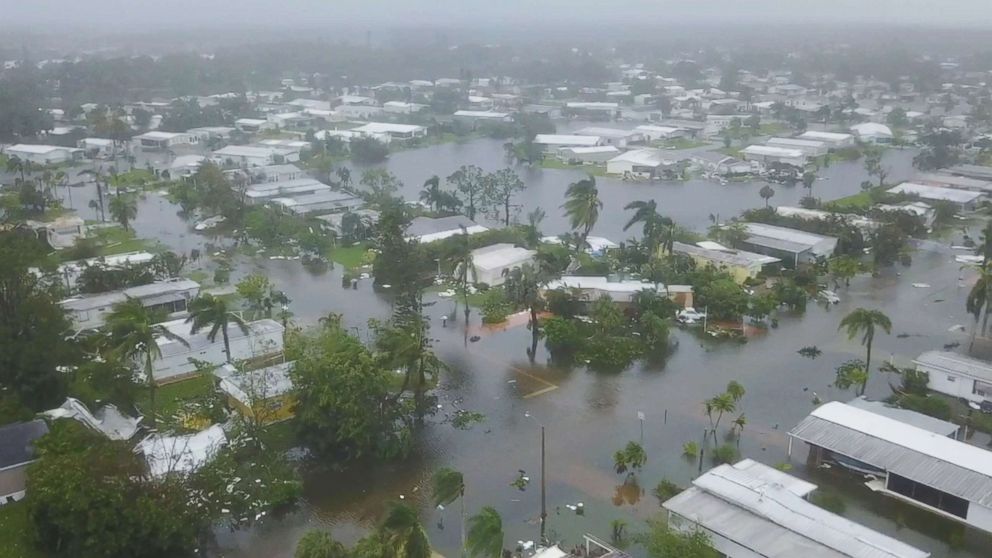 A 7-foot storm surge was reported in at least one location in Naples, according to the National Weather Service.
Naples had the highest recorded wind speeds in Florida, with gusts reaching 142 mph.
The highest rainfall recorded in the area came in at 11.87 inches.
Tampa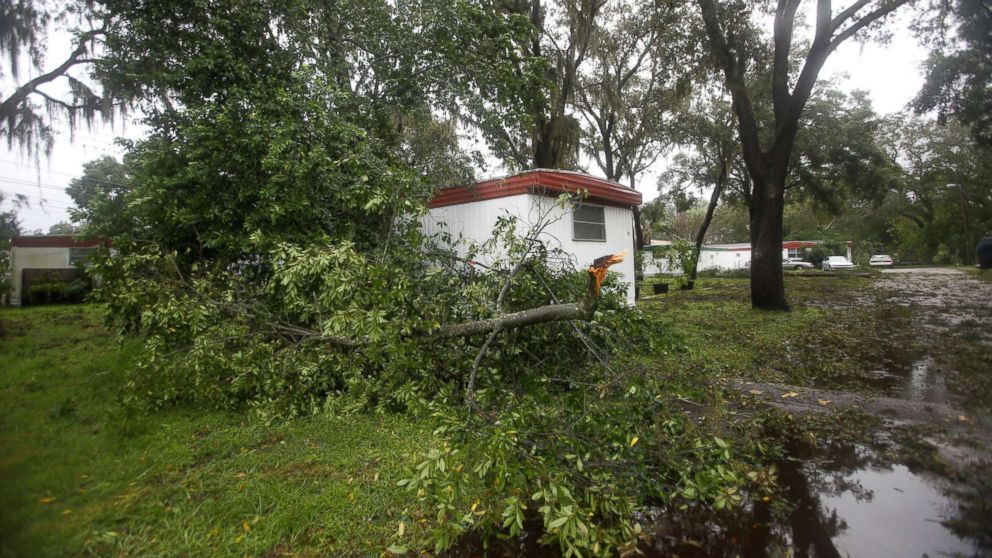 While there was damage to parts of Tampa, local officials are expressing an overall feeling of relief after Hurricane Irma didn't bring as much water damage and rising storm surges as they had expected.
The fire chief used the word "destroyed" in describing a dozen homes that were damaged when trees fell in them, but there were no fatalities in the city and no injuries.
Like much of Florida, many lost power. In Tampa specifically, 300,000 people lost power, and that accounts for 40 percent of Tampa Electric customers.