— -- The sun is shining, swimming pools are open and there's still a giant snow pile in New York.
The calendar says it's almost August, but an estimated 12-feet-tall snow pile still lingers in Buffalo, New York from a snow storm eight months ago.
"The original problem started back in November," New York state climatologist Mark Wysocki told ABC News today. "The city had no place to put the snow, so they found a vacant lot and starting bringing in dump trucks full of snow. When they used bulldozers to flatten it out, it just compacted the pile."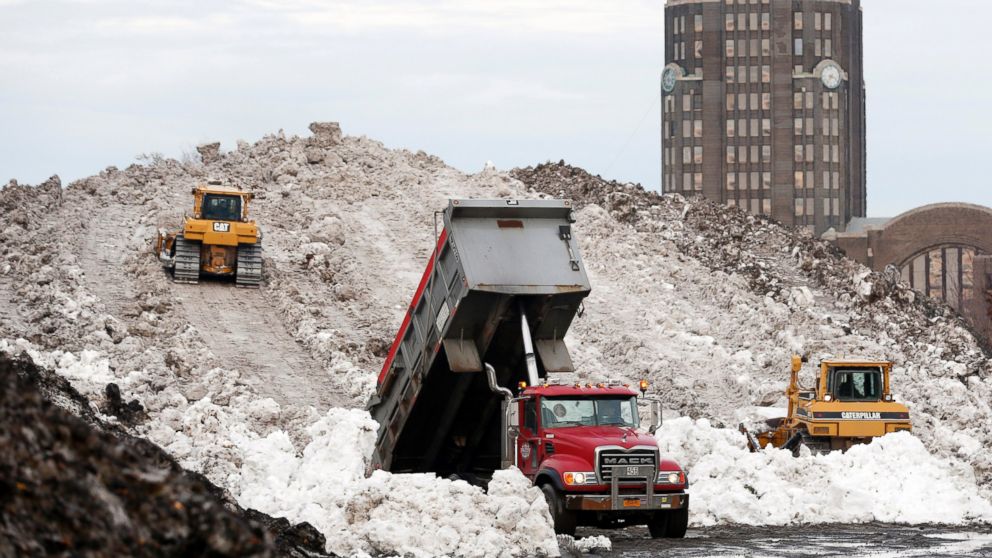 Wysocki said the dirt on top of the pile is insulating the snow from melting.
"It's like an Oreo. The soil on top is warm and [the snow] is sitting on the warm ground and it just takes time," he said.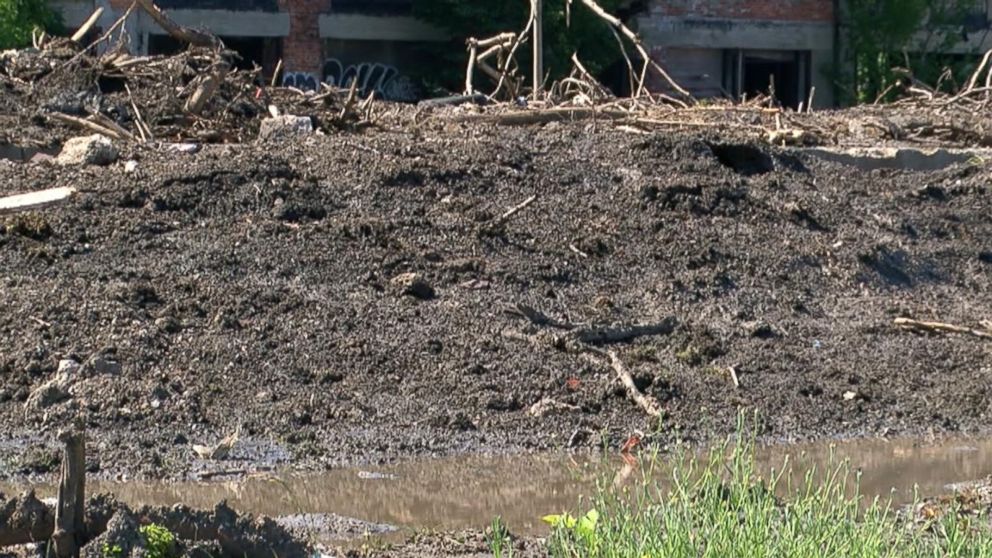 The area around the pile is marshy and filled with dirty water from what snow has melted over the past eight months.
The pile — which now has grass growing on top — could last until the first snowfall or it could be gone by the end of August, but until then, Wysocki thinks Buffalo has a great tourist attraction.
Boston announced its last snow pile melted on July 14.