Nearly a month after 15-year-old Michael Brewer was viciously set on fire in a Florida apartment complex, his life is a painful fog of surgery, infection and tears.
Brewer, still in critical condition, spends his days with his doting mother at his side, hovering between consciousness and sedation. He endures excruciating twice-daily dressing changes, his wounds covered in cadaver skin that doctors hope will allow his body to regenerate its own.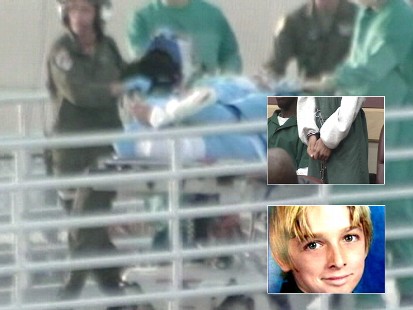 "He can respond to things, but he's very heavily sedated," Dr. Nicholas Namias, medical director of the University of Miami -- Jackson Memorial Burn Center, told ABCNews.com. "There's no period of him watching TV or having people talk to him and understanding."
Namias confirmed the Brewer had some rough days this week, but would not elaborate on exactly what the trouble had been.
Brewer's burns, suffered the night he was doused with rubbing alcohol and set ablaze, cover 65 percent of his body. The only saving grace, Namias said, is that his face and hands were mostly spared.
"The nurses have noticed he has cried," he said. "It's very hard to balance the amount of sedation and pain medication you give. Those things affect blood pressure."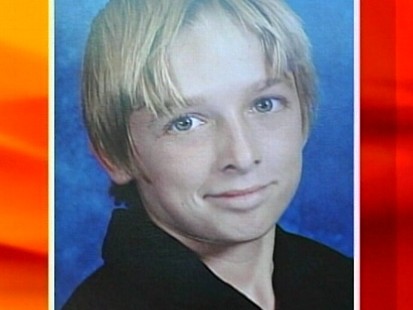 Police say the
high school student was attacked
by five other teens, including one just 13 years old, after he reported one of the accused to the police for attempting to steal a bicycle as payment for a $40 video game.
According to police, Brewer was cornered near the apartment complex swimming pool when suspect Denver Jarvis, 15, splashed him with rubbing alcohol and Jesus Mendez, 15, used a lighter to set him on fire.
Brewer threw himself in the pool in attempt to douse the flames. His heartbreaking screams can be heard in the 911 call. "Help me!" he could be heard pleading. "Please! Please!"
Denver Jarvis and Mendez along with Steve Shelton, 15, Jeremy Jarvis, 13, and Matthew Bent, 15, were all charged with aggravated battery. Mendez, who police say flicked the lighter, was also charged with attempted second-degree murder.
Lead Prosecutor: Attack a 'Horrible, Horrible Act'
Maria Schneider, assistant state attorney in Broward County and the lead prosecutor on the case, told ABCNews.com that her office will decide next week whether to charge the four oldest boys as adults.
"We're completing our investigation. I want to review as much information as possible," she said.
"And obviously we'd very much like to speak to Michael before making a final decision," she said. "If we cannot we'll make a decision with the information we have."
Under Florida state law, minors under the age of 14 can't be charged as adults unless charged with a capital felony. Attempted murder, the most serious charge any of the teens could face at this point, Schneider said, would not qualify as such.
State law also only allows for juveniles of any age to be held in pre-trial detention for 30 days. If the four older boys are not charged as adults by Nov. 12, they must be released into the custody of their families.
Schneider called the attack on Brewer a "horrible, horrible act."
"The injuries to Michael are probably some of the most heinous I've ever had the misfortune to encounter," she said. "The question here is what happened."
Doctor on Vicious Attack: 'This Didn't Have to Be'
Namias said that most of the 300 or so burn patients the center treats each year were injured in accidents, which makes Brewer's case so heartbreaking.
"This didn't have to be," he said.
"The burns are everywhere," he said. "It's the legs, it's the arms, it's his back, it's his buttocks… it wraps around to the front."
The cadaver skin, Namias said, was stapled to what's left of Brewer's natural skin to give the excised wounds a chance to heal and regenerate tissue. A common practice in the burn unit, the body -- very immune-suppressed because of severe injury -- typically accepts the new skin without rejection for some time.
Eventually, Namias said, Brewer's body will begin to reject the donor skin. When that happens, his doctors will assess how much grafting he'll need to cover what didn't regenerate.
In addition to worries of rejection, doctors are also battling infection. Patients burned as severely as Brewer also may experience heart arrythmia, low blood pressure, ventilator complications and blood clots.
"It's just a veritable minefield of problems we're constantly navigating in the ICU," Namias said. "That's why I never say they're out of the woods, until they're really out of the woods. Until, even, they've left the hospital."
And Brewer, he said, is not yet out of the woods.
"The patients with burns, if they're not going to survive, they don't typically die right away," he said. "It's usually later on from complications from the ICU."
Namias said Brewer has been able to squeeze his hand when asked and thinks he probably recognizes that his mother has rarely left his side.
"At this point he probably could understand when it's a voice that he knows," he said. "But he won't remember any of this. He's in a fog right now."
Namias said the teens' mother, Valerie Brewer, has been "a trooper," leaving only when her son's dressings are being changed and giving her doctors her full trust.
Brewer told "Good Morning America" shortly after the attack that the violence against her son was "unimaginable."
"People really need to wake up and see what's going on with this generation. They need to take hold of our children and really do something," she said. "The violence across our nation, across our world with our children is getting stronger and stronger, and we need to stop it now, so this doesn't happen to somebody else."
Namias said that if Brewer survives his injuries he does have a chance for a productive life.
"We have people who have survived 80 plus percent burns," he said, pointing to former patients who have gone on to get married, have children and earn a law degree. "If he gets through this, he can have, I think, a good quality of life."