— -- Anni Emmert was born with no right hand, but when she goes back to school on Monday she'll have a brand new bionic prosthetic thanks to the kindness of students at the University of Central Florida in Orlando.
Anni, 10, is a fan of the film "Dolphin Tale." When she and her family traveled from Eastvale, California, to the Clearwater Marine Aquarium in Clearwater, Florida – ostensibly to tour the museum and see Winter, the dolphin featured in the film -- she got far more than she expected.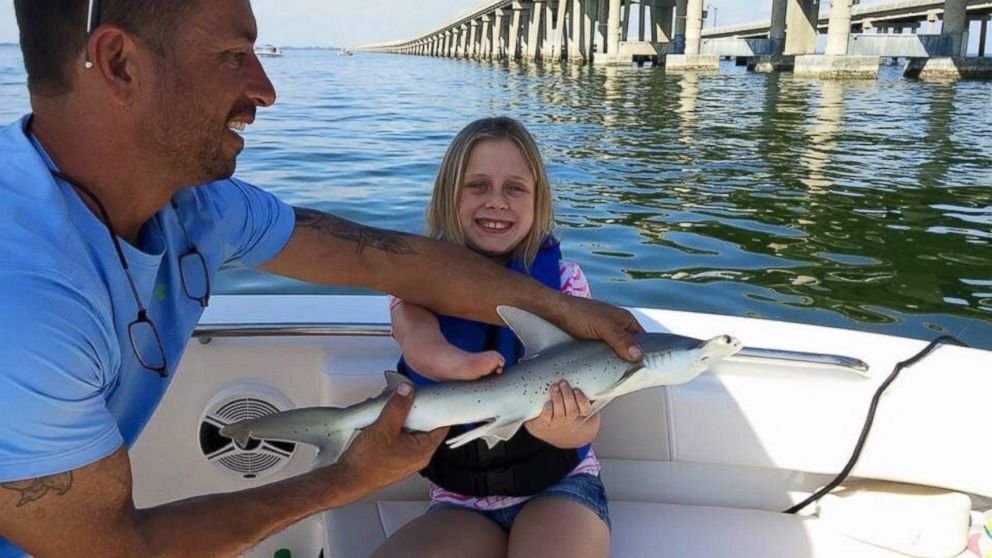 Waiting for her inside the aquarium Thursday was 16-year-old Cozi Zuehlsdorff, the actress who stars in the original movie and the sequel.
"Do you want to come meet my friend Winter with me?" Zuehlsdorff asked Anni.
Anni got a chance to kiss and feed Winter, and during the feeding she was prompted to reach into a cooler for more fish for Winter.
That's when she found the biggest surprise: Inside that cooler was a prosthetic, rechargeable hand that will allow Anni to grab and touch with her right hand.
The gift left Anni in tears.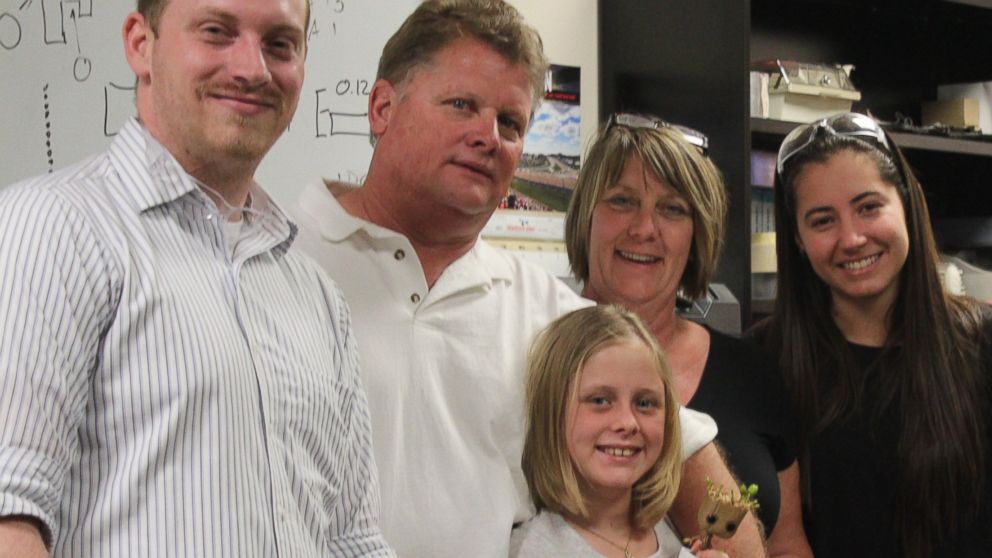 The people behind the arm are UCF's engineering, architecture and art majors, who did the work for free through Limbitless Solutions, a nonprofit that creates and provides personalized bionics and solutions for disabilities. The students used 3-D printers created and donated by Stratasys to produce interchangeable parts that they will adjust and reprint as Anni gets older.
The students are sharing their designs with the world, and they hope volunteers will help them make more artificial limbs for children.
Other children who've received limbs from Limbitless are now teaching Anni how to use her new hand, and she can't wait to go to school Monday, telling "Good Morning America": "Don't stop believing and you can achieve everything you want to do."
The executive director of the Clearwater Marine Aquarium, where "Dolphin Tale" was filmed, says watching kids like Anni who need prosthetics have their dreams fulfilled is "amazing."
"When you see a child who almost gave up on life realize, 'You know what? I'm normal. I'm going to be okay,' that's amazing," David Yates said. "You can't buy that."