— -- A possibly weary contracted driver of a water truck helping to fight California's wildfires died Monday morning after his truck veered off the road and rolled over, officials said.
The unidentified man was driving a water tender, also known as a tanker, that can supply thousands of gallons of water to firefighters.
He was driving into Napa Valley's Robert Mondavi Winery to help battle blazes when he apparently lost control of the car, a California fire official confirmed to ABC News.
"Fatigue is [potentially] a factor," the official said.
His death comes after fire officials in California said they "turned a corner" on what has been one of the deadliest outbreaks of wildfires ever to hit the state.
"Conditions have drastically changed from just 24 hours ago, and that is definitely a very good sign," said Daniel Berlant, spokesman for the California Department of Forestry and Fire Protection, on Sunday. "It's probably a sign we've turned a corner on these fires," he said, noting that some of the fires were 50 percent or more contained.
"A week ago this started as a nightmare, and the day we dreamed of has arrived," Napa County Supervisor Belia Ramos said Sunday.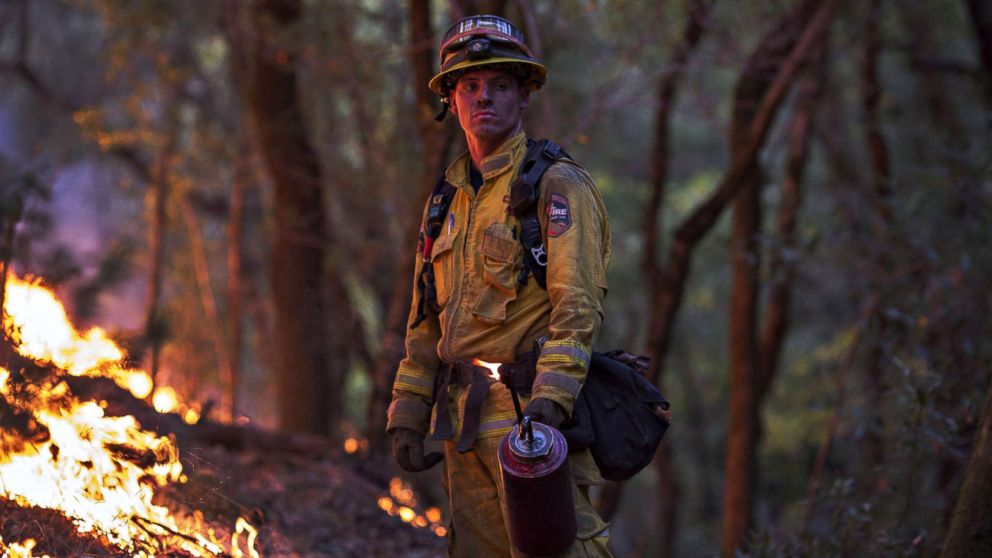 Officials warned, however, that 14 large fires are still not fully contained and remain dangerous.
So far, 40,000 people have been evacuated. Officials said thousands of displaced residents are being permitted to return home to areas deemed safe.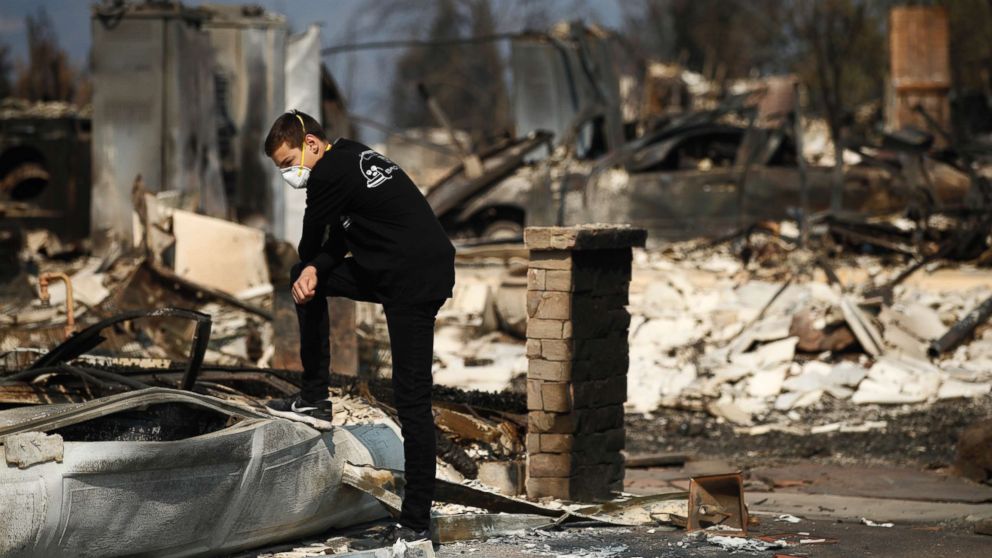 The blazes have raged out of control for over a week, killing at least 41. In Sonoma County, 88 people remain unaccounted for, officials said Monday afternoon. Nearly 700 are in shelters in Santa Rosa, which is a part of the county.
They have destroyed some 5,700 homes and other buildings and charred more than 213,000 acres, according to the California Department of Forestry and Fire Protection.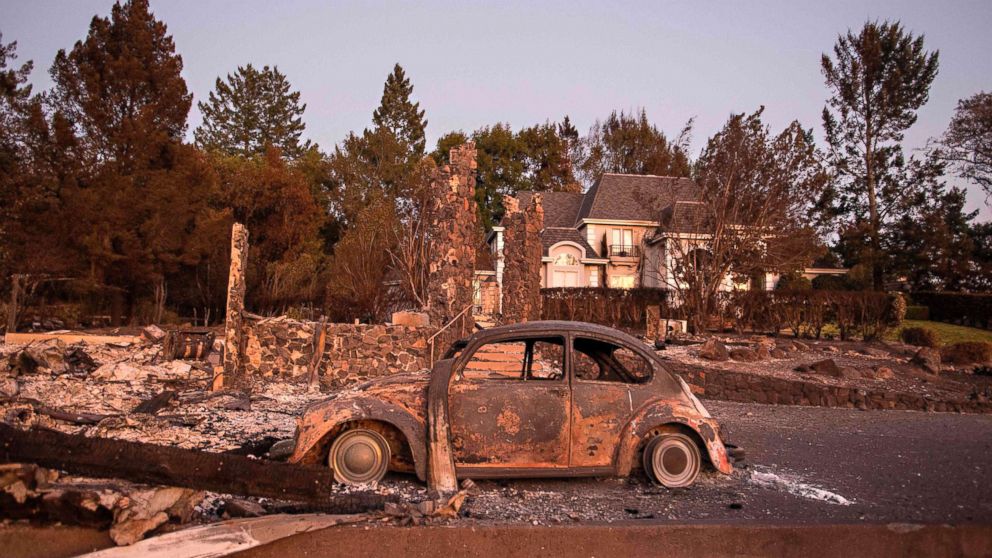 Santa Rosa, a city of 175,000 in Sonoma County, was among the hardest-hit areas, with at least 2,834 homes, businesses and other buildings destroyed there. Critical infrastructure was also lost in the flames, including the city's fire station, according to Santa Rosa Mayor Chris Coursey.
Emergency vehicles have since returned to Santa Rosa police headquarters so crews can recuperate, and forecasters predict that Santa Rosa could get a dose of rain by Thursday.
The glimmer of hope in the fire-ravaged Wine Country comes after emergency personnel carried out mandatory evacuations in northern California on Saturday and as firefighters fought what had been 16 large wildfires around the state that authorities say leveled entire neighborhoods.
But as northern California's Diablo Winds die down, and fires get tamed as weather brings possible precipitation, southern California is seeing its Santa Ana winds starting to gain strength.
As a result, officials have placed areas in the southern part of the state under extreme fire weather warnings.
Pacific Gas and Electric Company officials say they expect to restore power to all its customers in the fire zones by late Monday, the AP reported.
The Associated Press and ABC News' J.J. Gallagher and Morgan Winsor contributed to this report.