— -- Shelly Chartier is a soft-spoken Canadian woman who seems so childlike at first that she looks more like a teenager than someone in their 30s.
The 33-year-old lived an isolated life for years caring for her invalid mother inside their small home in the tiny town of Easterville, located in the Canadian province of Manitoba. She only has a 6th grade education and had no contact with the outside world except for a computer and an internet connection.
Given her seemingly simple and very quiet life, it's hard to imagine that Chartier was the mastermind behind a massive "catfishing" scheme that launched an international criminal investigation and, authorities say, almost ruined the career of an NBA star, terrorized an aspiring model in Los Angeles and manipulated several other victims.
"She tends to try and downplay or mitigate what she did, to pass it off on others, to make it seem as if she was just some innocent bystander who got caught up in all this," said Mike McIntyre, reporter with the Winnipeg Free Press.
In fall 2011, aspiring model Paris Dunn, who goes by her stage name online, Paris Dylan, was 17 years old when she thought she had caught the eye of pro-basketball player Chris "Birdman" Andersen. At the time, Andersen was 33 years old, playing for the Denver Nuggets, and known for his impressive plays on the court and his colorful tattoos.
Over the course of several weeks, the two developed an online relationship, exchanging hundreds of messages and eventually they shared nude photos with each other. At one point, Paris agreed to fly to Denver to meet Andersen in person at the urging of someone else she met online, who called himself Tom Taylor and claimed to be Andersen's best friend. While she was at his home, according to Paris, some of the things Andersen claimed Paris had previously said online didn't make sense, but she brushed it off.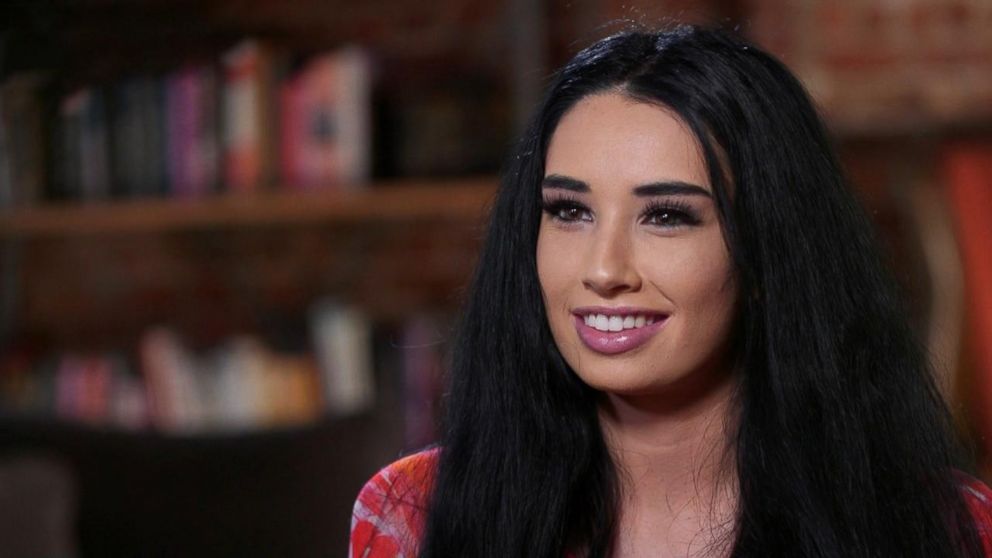 One week after their weekend rendezvous, Paris said she was barraged with messages from who she thought was Taylor, and when she mentioned that she was going to meet another pro-basketball player, the messages became angry and aggressive. At one point, she said Taylor threatened to have her "raped, and murdered, and thrown on the side of the street."
Dunn said then Taylor told her Andersen shared the nude photos she sent him and Taylor was going to post them online along with her name, address and phone number. She then said Taylor sent her a link that included all the photos she had sent Andersen. She said the photos were then posted online for a short time.
Frightened, Dunn finally told her mother what had been going on and they called the police.
Andersen declined ABC News "20/20" requests for comment, and instead his attorney Mark Bryant sat down for an interview.
Bryant said in February 2012, Andersen was playing an away game in Oklahoma City when he got a strange email and handed Bryant his phone. Bryant said the writer of the email claimed to be Dunn's mother and said she knew that Andersen had spent the weekend with her 17-year-old daughter. Bryant said Andersen believed Dunn was older and she had lied about her age when she booked her plane ticket to Denver.
Bryant said the author of the email was threatening to ruin Andersen's life and career.
"I respond back, 'You're talking to his attorney. There's nothing that's happened here that's criminal. You're engaged in extortion. Go away,'" Bryant said.
He said he ended up sending her $3,000 in hopes the situation would disappear.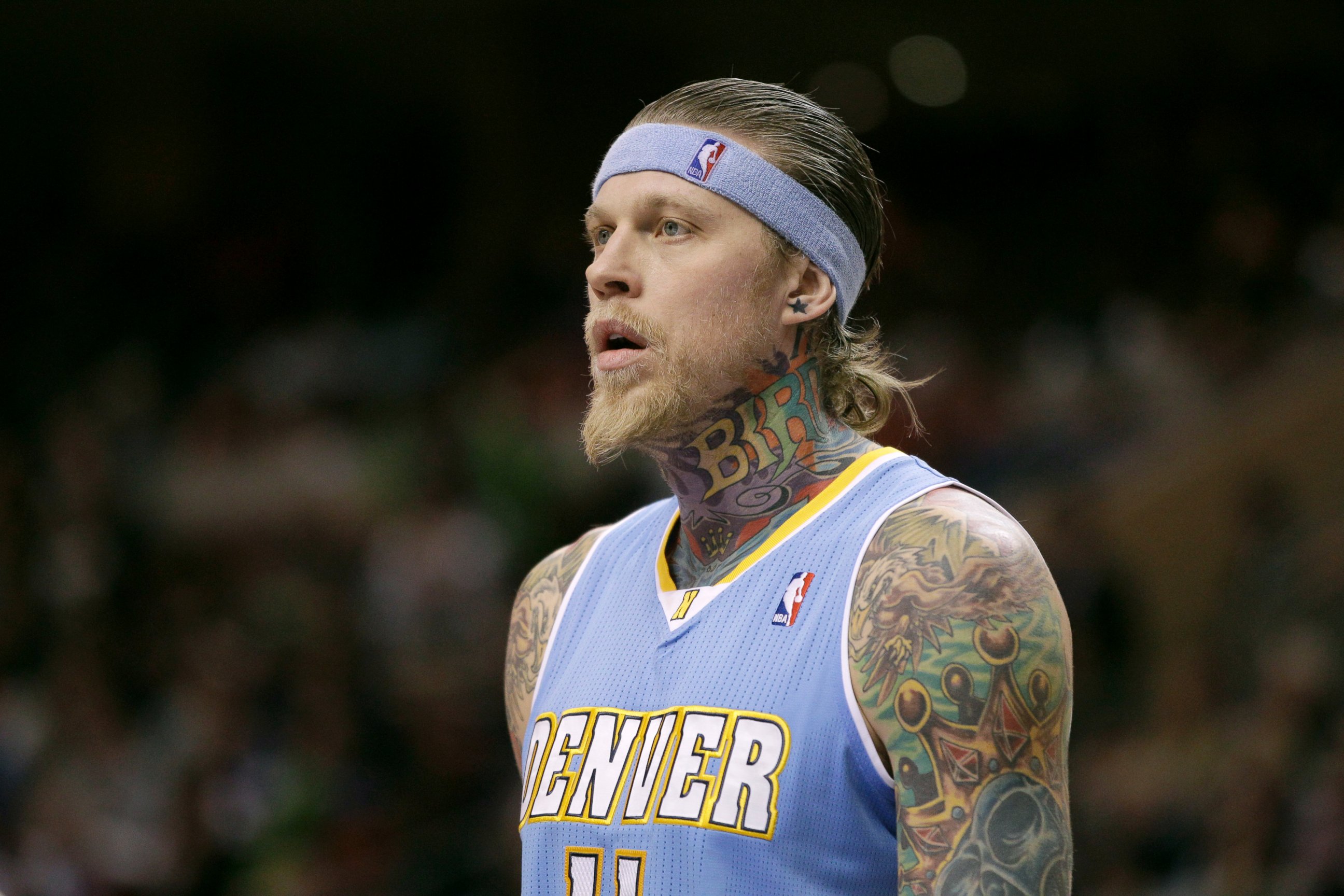 However, law enforcement executed a search warrant on Andersen's home in May 2012. Even if Dunn was only 17, Andersen's relations with her are legal in the state of Colorado, where the age of consent is 15. But the nude photos of her on Andersen's phone could be considered child pornography since Dunn was under 18.
After combing through both Andersen's and Paris' electronic records, investigators eventually deduced that their correspondence had been occuring through fake online accounts. Detectives found IP addresses and phone numbers originating in Canada and reached out to Canadian authorities. The IP addresses were eventually traced back to Shelly Chartier.
"20/20" tracked down Chartier at her home in Easterville, where she said she was the caregiver for her bedridden mother. She said she never went to the doctor or dentist -- most of her teeth are gone. She said she had no outside friends, was bullied at school and dropped out at age 12 when she was in the sixth grade.
"I went through a period where I didn't leave my house for 11 years," Chartier told "20/20."
With the internet as her only window to the outside world, investigators say Chartier allegedly tormented 11 victims over three years by making numerous fake Facebook pages impersonating a YouTube comedian, a Playboy Playmate and reality TV star, Brody Jenner.
Chartier explained how she orchestrated the complex catfishing scheme she set up between Paris and Andersen.
"I was bored one night and I thought, I saw this girl on Facebook on his page, and she was like, 'Hey, call me,' like, seeking attention," Chartier said.
So Chartier decided to create a fake profile, posing as Andersen, and message Paris.
"I said, 'Hey, it's Chris," Chartier said. "And she said, 'Oh my God.'"
"And then I thought, 'I have to get him to notice her, but I couldn't,'" she continued. "So I just texted Chris from a different app and I said, 'Hey,' and he said, 'Who are you?' and I said, 'It's Paris,' and he said, 'How'd you get my number?' I said, 'Facebook.' He said, 'Oh, OK.'"
Police can't say for sure how Chartier got Andersen's phone number but she did, and she got a hold of Paris' number by pretending to be Andersen on a fake profile and asking for it.
For months, Paris and Andersen were communicating and they didn't know that the entire time they were never talking to each other directly. All of their messages were coming from and going through Chartier. Chartier was also behind the messages from Taylor and created a false Tom Taylor persona to fuel the scheme on Paris.
Though she expressed some remorse, Chartier said she blames Paris for falling for the scheme, especially for agreeing to get on a plane to go to Denver to meet Andersen.
"Most people would also ask to talk to the person they were going to see [on the phone]," she said. "Or Skype them, or something. They wouldn't just fly somewhere and not know this person… I didn't tell her to fly down there, I just asked her if she would."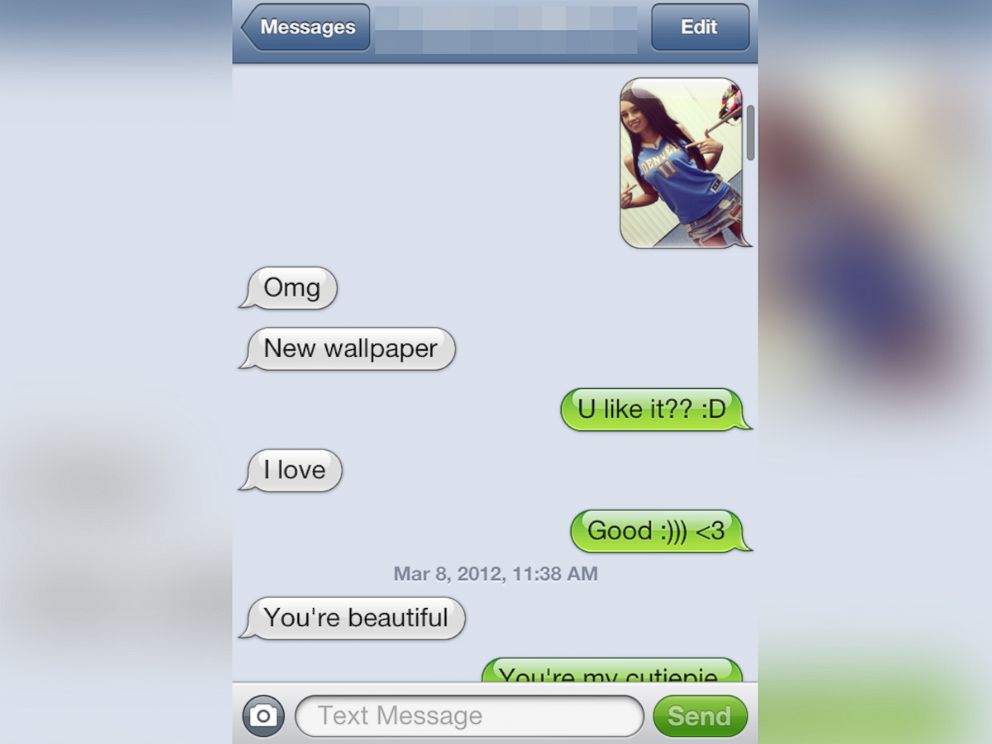 As for those extortion messages Andersen's attorney Mark Bryant said he received from someone pretending to be Paris' mother, Chartier claims she never threatened Andersen and claims she never asked for money from him, but that Bryant offered it.
Investigators say there is no doubt that Chartier was posing as Paris' mother in those messages. Gord Olson, a constable with the Royal Canadian Mounted Police – Canada's version of the FBI – who was assigned to the Andersen case, said Chartier seemed to think she hit the jackpot when she got her hands on the nude photos Paris thought she was sending to Andersen.
"She saw an opportunity to get some money out of the deal," Olson said.
Olson was one of the officers who showed up at Chartier's door to arrest her on January 15, 2013. When they arrived, he said it seemed like Chartier acted astonished.
"She kind of feigned a little bit of like being surprised, I guess. 'I don't know what you're talking about,' that sort of stuff, but I mean, she knew," Olson said. "She knew what was going on."
After she was arrested, Chartier met another man online through playing xBox Live – 22-year-old Rob Marku who lives in New York.
"She sent me a message and I responded and it kind of went back and forth… and we took it from there," Marku told "20/20."
As Marku and Chartier grew closer, he said his family became more suspicious.
"A lot of them would say things like, 'Oh maybe she's not even real… and they're using you,' and all types of stuff," he said. "And I said, 'No, I know for a fact that she's real and I'll prove it.'"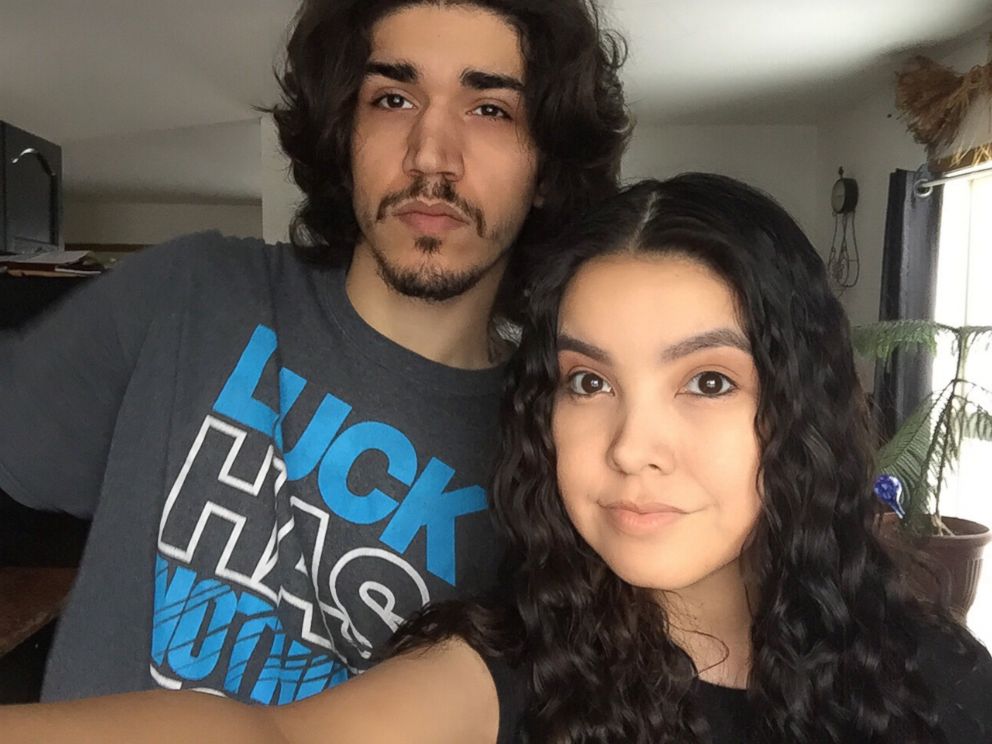 Despite warnings from loved ones, Marku went to Canada to meet Chartier.
"When I first got there I was nervous," he said. "I went to knock on the other door and she just appeared right by my side and kind of scared me."
Then Chartier claims that Marku asked her something out of the blue.
"He showed up, and he came to my room and he said, 'So you want to marry me?' And I said, 'OK,'" she said. "We got married in the kitchen."
A minister from a neighboring town married them. Instead of a wedding gown, Chartier said she wore pajamas.
"The internet and, and all the harm that it brought in Shelly Chartier's world… may actually have brought her something else in life and that is a husband, something that probably would have been foreign to her, this idea of actually a relationship," McIntyre said.
In September 2013, more than a year after the news of Andersen's relationship with Dunn broke publicly, Colorado authorities told the NBA star he was not a suspect in the case but a victim of an elaborate catfishing scheme. Andersen went on to play for the Miami Heat, the Memphis Grizzlies and the Cleveland Cavaliers.
Chartier eventually pleaded guilty to various charges of impersonation, extortion and making threats. She was sentenced to 18 months in prison.
Having not left her home in over a decade, Chartier said she thought her life was over when she reported to prison, but in an odd way, prison life helped her become more socialized.
"I was scared to go out, I was scared to do anything… Very scared of life," she said. "This one guard said… 'You don't make eye contact. Like you look everywhere but me…fix that… talk to people.'"
While in prison, Chartier said she got a job and learned how to talk to people, and eventually she was able to work on getting over her social anxiety.
"For somebody who really has no friends, who's had little outside contact with the world, jail could actually turn out to be a blessing," McIntyre said.
Chartier was released on Oct. 22, 2016 after serving 12 months. Looking back on the ordeal now, she said she didn't think about the emotional toll she was taking on Paris and Andersen.
"I'm stupid, just plain and simple," she said. "I've never known people like that, I never knew anybody in the NBA, and thought like, I thought that was cool, I guess."
Today, Chartier is back at home in Easterville. She is serving two years probation and is allowed to use the internet only with court-ordered supervision
She and her husband have to separate often because he's not a Canadian citizen and has to go back to New York periodically. Chartier cannot come to the U.S. because the state of Colorado still has a warrant out for her arrest. If extradited to the U.S. and convicted, she could face 24 years in prison.
Attorney Mark Bryant said he doesn't believe justice has been served for Andersen.
"This person does not seem to be remorseful to me," he said. "The depth of this, the number of people that were involved, due respect for Canada, they had their-- they're first in line."
Paris also believes that the time she served in a Canadian prison isn't enough of a punishment for Chartier after what she put her through.
"I wish it was more," Paris said. "As much time as she can get anywhere, I would agree with."