— -- Hundreds of people flooded the streets of Charlottesville, Virginia on Wednesday night in a peaceful, candlelight vigil for the victims of Saturday's violence surrounding a white nationalist rally.
Attendees of the vigil marched the same route as the white nationalists on Friday and paused for a moment of silence at the spot Heather Heyer was killed, according to The Associated Press.
Heyer, 32, was killed on Saturday afternoon when a car plowed into a group of counterprotesters who had come to Charlottesville to rally against the "Unite the Right" group. Nineteen others were injured in the car-ramming. Two police officers also died when their helicopter crashed while observing the violence on the ground.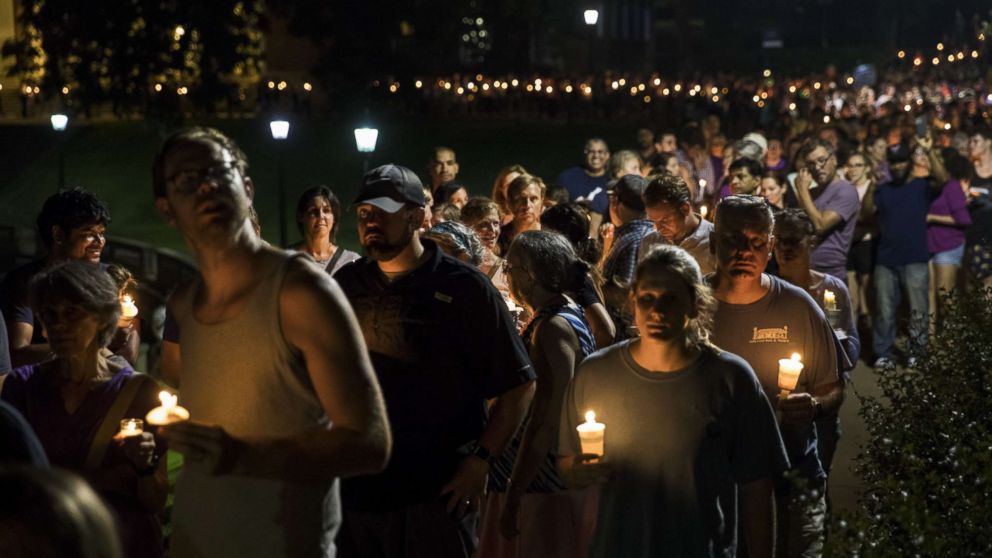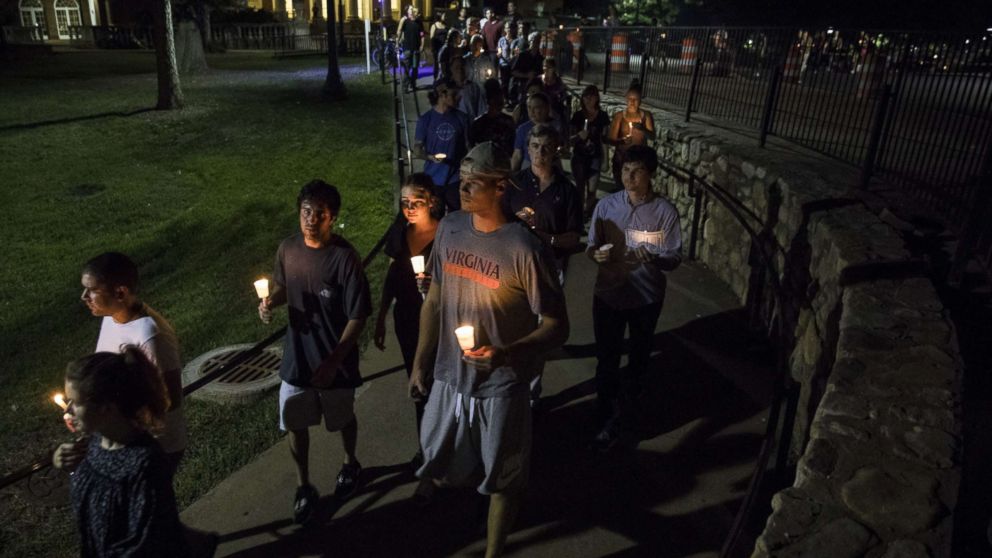 Police arrested 20-year-old James Alex Fields and charged him with second-degree murder for the death of Heyer.
A memorial service was held Wednesday for Heyer, who worked as a paralegal in Charlottesville. Over a thousand attendees packed the Paramount Theater in town, including Sen. Tim Kaine, D-Va., and Gov. Terry McAuliffe.
There was also a rally held in Philadelphia on Wednesday night. The march, dubbed "Philly is Charlottesville" by organizers according to ABC6 in Philadelphia, marched down Broad Street and into Center City. About 2,000 people attended the rally, according to ABC affiliate WPVI.
"It's shameful that our president hasn't denounced what happened, 100 percent," participant Kate Sunbeen told WPVI. "So we are here to say, we don't support that."