— -- A Florida photographer on an early-morning bike ride the day after Hurricane Irma ravaged the coast stumbled upon an exciting find: a dugout canoe that may be hundreds of years old, according to officials.
"As soon as I saw it, I knew exactly what it was," Randy Lathrop, a self-proclaimed history buff, told ABC News of his unusual discovery.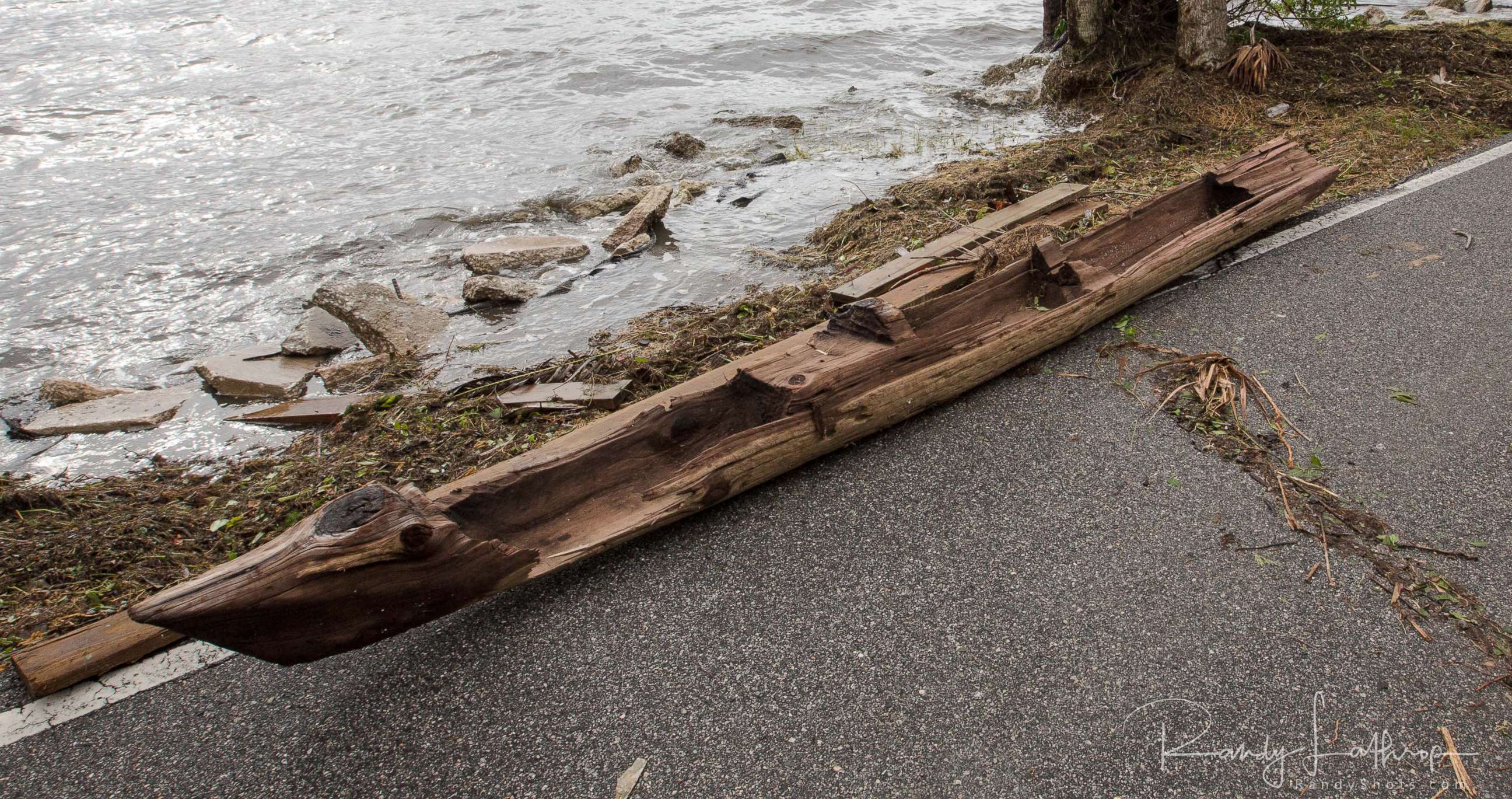 The canoe washed up from the Indian River, north of Cocoa, Florida, along what locals have dubbed Florida's "Space Coast" for its proximity to the Kennedy Space Center and Cape Canaveral Air Force Station.
"I can look across the river and see the launch pad and the vehicle assembly building. It's a real contrast," Lathrop said of the area where the canoe was found, which is steeped in Native American history.
He immediately contacted the Florida Division of Historical Resources before someone could mistake it for debris and throw it away.
"It looked just like a log," said Lathrop. "My main concern was to secure it from harm's way. I was able to go half a mile away and get my friend with a truck and we struggled to get into the back of the truck. It weighs almost 700 pounds, but to me, it might as well have weighed 1,000 pounds. It's been water soaked for years."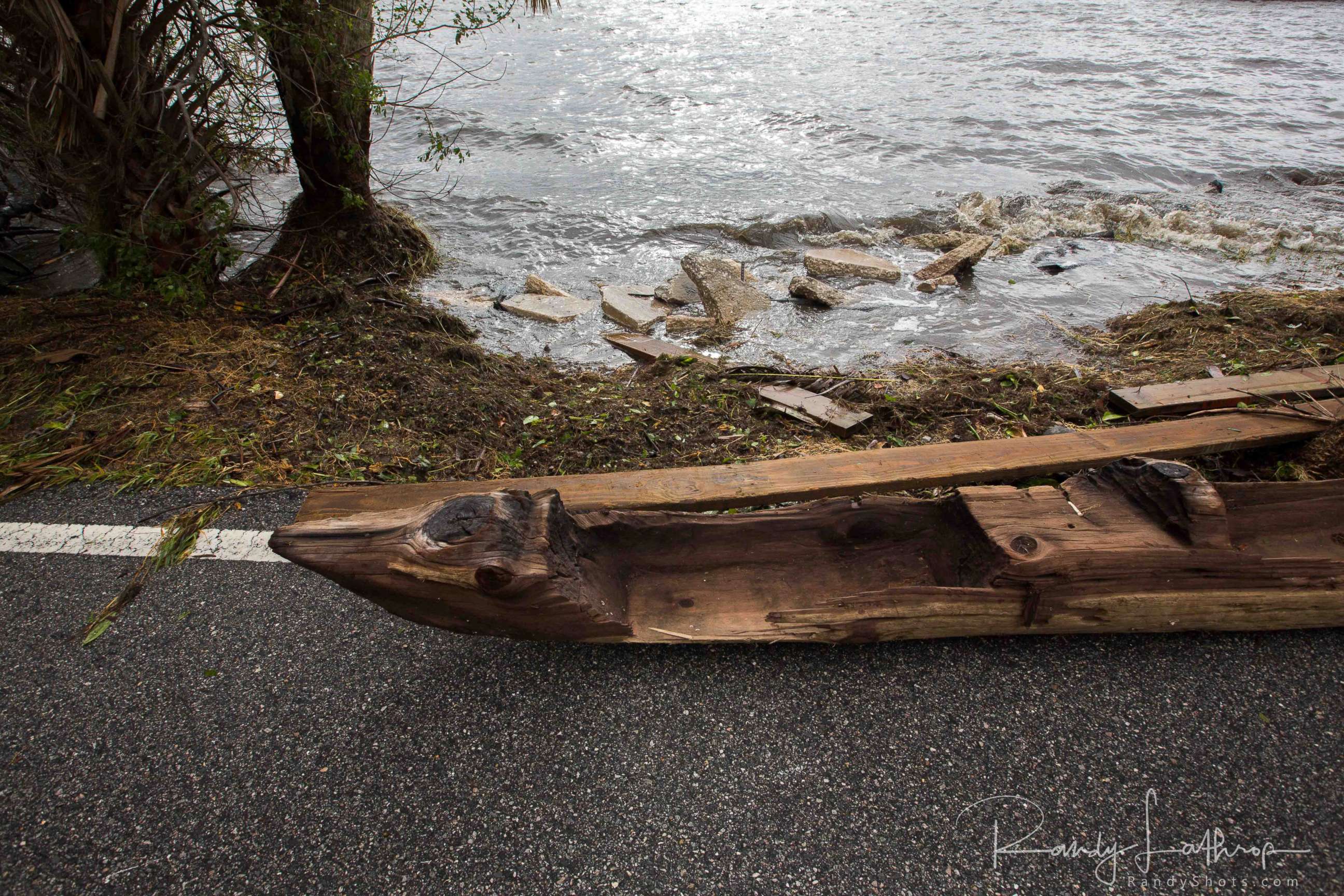 The 15-foot-long canoe could be anywhere from several decades to several hundred years old, according to Sarah Revell, a spokeswoman with the department. Carbon dating will help to narrow down the boat's age.
"Florida is a treasure trove of unique history and we are excited about the recent discovery of the dugout canoe," Revell told ABC News. "As we continue to evaluate and learn more about the canoe, our goal is to ensure it is preserved and protected for future generations in the local community and across Florida to learn from and enjoy."
The canoe has a squared off form, which Revell said is commonly seen in the historic period (from 1513 to about 50 years ago in Florida), but there are several uncommon features on it too: compartments, square nails and what appears to be a seat.
"The compartments are a bit out of the ordinary," she said. "The square nails are cut nails. Cut nails were first in production in the early 19th century so that helps to indicate it is a historic canoe."
Lathrop said he was excited to get the canoe off the road to save it for the public.
"It belongs to the state, it belongs to the people of Florida. That's the law," he said.
Revell said the canoe was evaluated by a professional archaeologist based in Canaveral on Sept. 14. It is currently being kept wet in an undisclosed safe place.
"I'm still giddy," Lathrop said of his thrilling find.