— -- For Ashley Smith, March 11, 2005, was just like any other day in Georgia.
But early the next day, Smith became the captive of escaped convict Brian Nichols for seven of the 26 hours he was on the run.
More than 10 years later, Smith, then 26, is reliving the seven-hour ordeal that changed her life in the new movie, "Captive."
"Honestly, the first time I saw it, I didn't think much because I lived it and thought you can't get much more emotional than that. But when I saw it with my daughter -- the first scene -- next to me, I asked for a box of tissues," Smith, now 37, told ABC News' "Nightline." "Each time I watch it, I cry, or grip the edge of my seat with suspense, and I already know what happens."
In March 2005, Smith, who is portrayed by actress Kate Mara, was a recovering meth addict, who lived alone and worked as a waitress. She lost custody of her 5-year-old daughter Paige after the murder of her husband years earlier.
"I thought what I did was so bad God wouldn't love me. But I really believe that's why I stayed addicted. [It] was because I thought I was too bad," Smith said.
For 26 hours, the city of Atlanta was on lockdown after defendant Brian Nichols, who was standing trial at Fulton County Courthouse for rape, overpowered a courthouse deputy, beat her unconscious and took her gun on March 11, 2005. The beating was so severe that the deputy was left with permanent brain damage.
Nichols, who is portrayed by actor David Oyelowo, then went on a rampage, shooting and killing the judge and a court stenographer. During his getaway, Nichols gunned down another law enforcement officer and seemed to have vanished. While on the run, he shot and killed a plain clothes ICE agent.
Meanwhile, Smith, oblivious to the manhunt, was unpacking at her new apartment at a complex in Duluth, Georgia. Around 2 a.m. on March 12, 2005, she went out for cigarettes and noticed a man parked in a pickup truck, who was still there minutes later when she returned.
The man, Nichols, put a gun to her back and pushed his way into her apartment, Smith told ABC News in an interview.
The seven hours Smith and Nichols spent together is brought to life in the film "Captive," which is based largely on Ashley's recollection from her book, "Unlikely Angel."
"She's always been very, very open about talking about that point in her life and very, very unashamed," Kate Mara told "Nightline." "I was attracted to playing this person. I've never played any character like it before."
"The thing I really walked away with having played Brian is a great deal of thankfulness," David Oyelowo told "Nightline." "For me personally, standing in his shoes momentarily, I guess in a different world, under different circumstances, I could be him."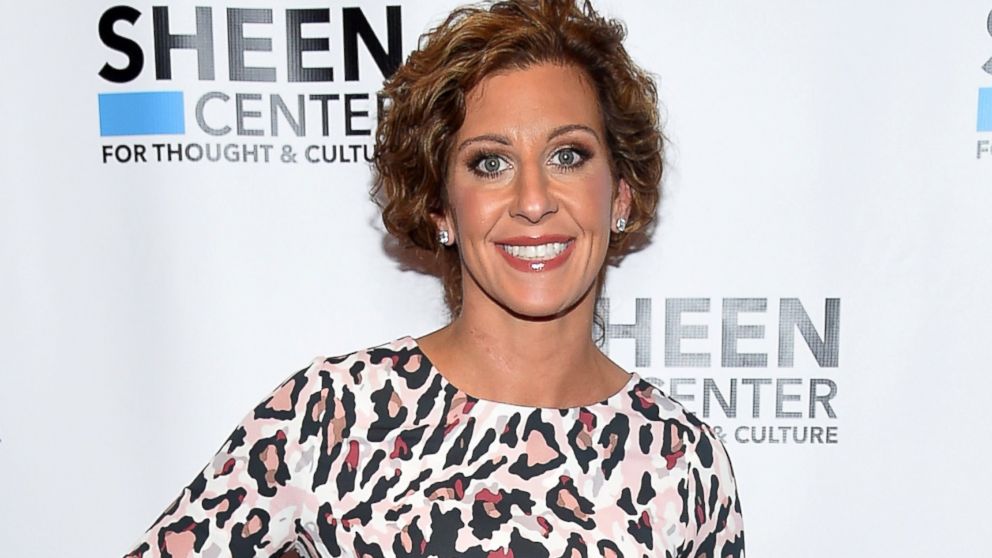 In one powerful scene from the movie, Nichols tried to force Smith to take her own meth along with him. Smith said she refused, and Nichols accepted that.
"I told him that those drugs had ruined my life, and I wanted no part of it then or never again. And he left it at that. He left – he did two lines – and he left one sitting there, and it sat there all night long," Smith said. "I would have rather died than do those drugs."
During their seven hours together, Smith made him breakfast, and Nichols also allowed Smith to read "The Purpose Driven Life" by Rick Warren, which she had been ready daily, out loud.
"When I finished reading, he said, 'What do you think my purpose is?' Well I said, 'What do you think my purpose is?' He said, 'I think you need to share your story with people to help other people. And then he asked me, 'What do you think I should do?'" Smith recalled.
"I said, 'Well you have to turn yourself in. Everybody that makes mistakes has to pay for their mistakes, and you need to turn yourself in.' He said, 'Well, they're going to kill me for what I did.' I said, "You don't know that. Maybe you can minister to people in prison. Maybe that's your purpose in life,'" added Smith.
Later that day, determined to go see her daughter, Smith bravely confronted her captor and told him she had to leave. Nichols didn't stop her.
"He handed me some money that he had in his pocket, and he said, 'Here, you may need this, 'cause I don't.' And then I just left," Smith said. "I thought, 'This is too good to be true. Surely he's going to come out and shoot me.' I got in the car and made it around the corner and immediately breathed a sigh of relief and almost like, 'Did that really happen?'"
Smith called 911, and Nichols was taken to police custody without incident that afternoon. Smith didn't see Nichols again until 2008 where she testified at his trial for over six hours. Nichols was sentenced to life in prison.
Nichols' mother Claritha Nichols told "Nightline" that her son was grateful for the way that Smith treated him and that their interaction helped him collect his thoughts and make decisions about what to do with his life.
"He feels that he helped her tremendously to kick her drug habit. But on the other hand, she also gave him an opportunity to go back and reflect on what he had done and also to consider the impact of his actions on the victims' families for which he was extremely sorry, very remorseful," she said.
"He is very concerned, especially about the children who are impacted by this," Claritha Nichols added. "He has not contacted any of the families. He doesn't have a way of contacting them, and he doesn't know whether or not it would do any good. But he's extremely remorseful."
Claritha Nichols said her son had been active in the church, helped families moved into the Atlanta area, had an "excellent" job and lived in an upscale community.
"But [his crimes were] something that none of us would have expected, and Brian, when he looks back on it, can't believe that he did it," she said. "We had so much hope and promise with Brian and to have his life go in this direction has been just absolutely devastating … I want everyone to know that we had a good son. We still have a good son. He's made some terrible decisions for which he's sorry, but he's still our son and I can't disown him."
More than a decade after that terrifying night, Smith is remarried and raising three children. He daughter Paige is now 16 years old. Smith is now inspiring lives with her story of how her late night cigarette run changed her life.
"It's been very hard for me even today to know that four well-respected, important, worthy people lived, and the lonely widow drug addict mom is the one that lived," Smith said. "I kept asking God, 'Why me? Why did you save me? I don't understand.' And the only answer we could ever come up with was that God wanted me to tell the world that God changed me."
If Smith could say anything to Brian Nichols, she said she would thank him.
"I would tell him, 'Thank you for allowing God to let him let me live,'" said Smith.