— -- Carjacking was the likely motive behind a suspected gunman's deadly shooting sprees earlier this week at a mall and grocery store in Montgomery County, Maryland, police said this weekend.
Montgomery County Police said Saturday there was no link between the suspect, Eulalio Tordil, 62, who was already wanted for shooting and killing his wife, and his subsequent victims at the Westfield Montgomery Mall and a nearby Giant grocery store.
One of the victims in the shooting spree was Claudina Molina, a 65-year-old mother of two, according to ABC affiliate WJLA. Molina's family told WJLA she was a certified nursing assistant and was expected to retire in eight months.
"We are suffering," family member Jason Tastaca told WJLA. "It's a giant loss, it's very tragic. And my family is all torn apart about it."
"It's scary to go anywhere now," Tastaca said. "Nobody is safe anywhere."
Tordil was taken into custody in the Aspen Hill, Maryland, area, after both of Friday's shootings.
Police said Saturday that Tordil, who is expected to appear in court Monday, did not seem remorseful.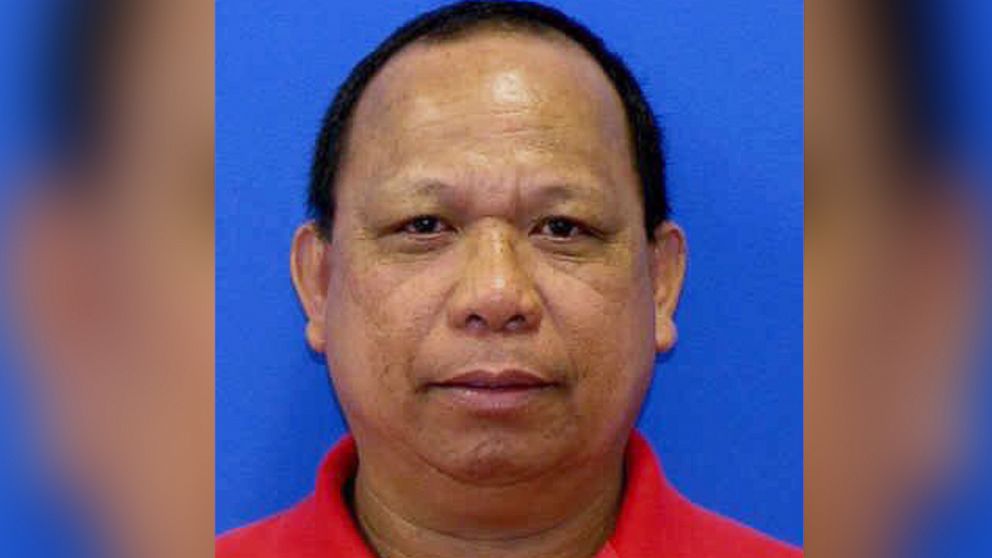 According to police, the shooting spree began Thursday when Tordil, a Federal Protective Service employee, followed his estranged wife, Gladys Tordil, when she went to pick up her children at High Point High School in Beltsville in Prince George's County. Police said Tordil fatally shot her and shot and injured a good Samaritan who rushed to help her.
Tordil is also accused of shooting three people Friday at the Westfield Montgomery Mall in Bethesda, Maryland. One of the victims, identified as Malcolm Winfel, died, another was in critical condition and the third suffered non-life-threatening injuries, police said.
Police say after Tordil left the mall, he went to a grocery store in the Aspen Hill area, about eight miles away from the mall, where he shot and killed Molina.
Tordil was apprehended in Aspen Hill Friday after he was seen eating at a Boston Market restaurant, police said.
Police said Saturday the same weapon used in both of Friday's shootings and it's likely the same gun was used in Thursday's shooting.
FPS said earlier that Tordil was placed on administrative duties in March after a protective order was issued against him. His duty weapon, badge and credentials were removed.
Tordil was subsequently placed on administrative leave, FPS said.
According to the protective order issued against him, Gladys Tordil alleged that Tordil subjected their family to abuse. The judge specifically ordered Tordil to stay away from High Point High School, where Gladys Tordil was murdered.