— -- Coast Guard crews today evacuated people forced to spend all night aboard an evening casino cruise that got stuck on rocks near the coast of Georgia during its maiden voyage, the Coast Guard said.
Tradewinds Casino Cruise's Escapade ship, with 94 passengers and 31 crew members, got stranded around midnight in South Carolina's Calibogue Sound. The Coast Guard members removed people from the ship after towlines broke during initial attempts to free the ship and get it back into the water.
All of the passengers arrived safely at the Coast Guard station at Tybee Island, Georgia, via Coast Guard cutter by 5 p.m., according to a Coast Guard spokesman, Petty Officer 3rd Class Anthony Soto.
Four passengers were hoisted off the cruise ship via helicopter to facilitate their evacuation, the Coast Guard said in a statement.
No injuries were reported, although one passenger was taken by ambulance to a hospital as a precaution because of high blood pressure, the Coast Guard said.
While stranded on the ship, lights and air conditioning continued to operate, passengers were given food and non-alcoholic beverages, and they reported sleeping on floors using life preservers as pillows, according to The Associated Press.
"There was a lack of sleep but they kept us entertained," Bernard Yount of nearby Springfield, Georgia, told the AP. "I don't really think anybody was scared. I didn't see anybody panic. A few people were maybe worried about kids being home or animals being in the house."
Seven crew members remained on board the ship as of 5 p.m., Soto said.
The cruise was supposed to run from 7 p.m. Tuesday until 12:30 a.m. Wednesday, according to the cruise company's website.
Two passengers told the AP they felt the ship strike something at around 9:30 p.m., but were given little information.
"It was nerve-wracking, the fact that we were not being told anything," said Dina Cook of Savannah, Georgia.
52 Passengers Rescued From Stranded Antarctic Ship
Photos: Carnival Cruise Ship Stranded
As the passengers were still being evacuated, Cady Clark, 23, spoke to ABC News from the cruise line's dock in Savannah, Georgia, where she was waiting for her father, Mark Eaton, a passenger aboard the ship.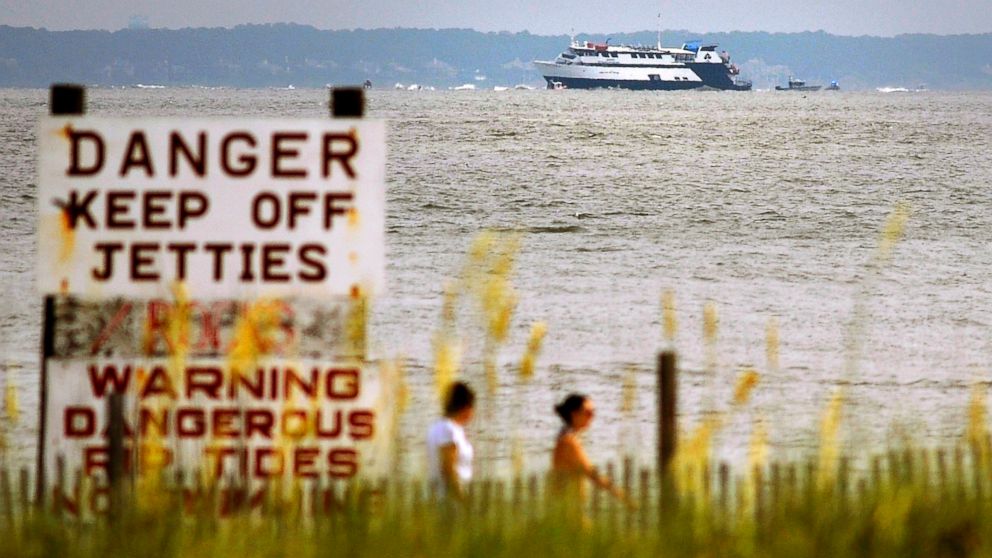 Eaton had been looking forward to taking the Escapade's first cruise, Clark said, but she wasn't sure whether he'd venture out on the ship again. Eaton, an Afghanistan veteran, required pain medication after suffering a back injury during a hard helicopter landing, so Clark and her mother rushed to the dock with the medication when he called them this morning from another passenger's cellphone.
Two other families were waiting there, too, she said.
"The mood with the families here, everyone has kind of got the sigh of relief right now, now that we've heard from the families," Clark said. "Everything's lightened up."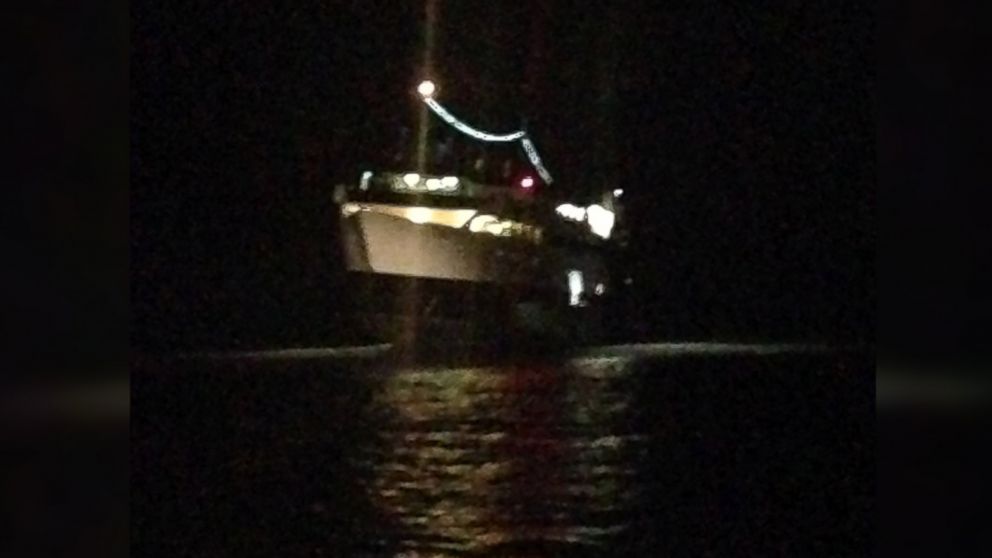 Crews first attempted to move the boat around noon once water levels reached high tide, but the towlines broke, Petty Officer 1st Class Lauren Jorgensen said.
More than 12 hours after the scheduled docking, passengers were finally ferried from the ship to smaller boats, and then taken to large Coast Guard cutters bound for Tybee Island.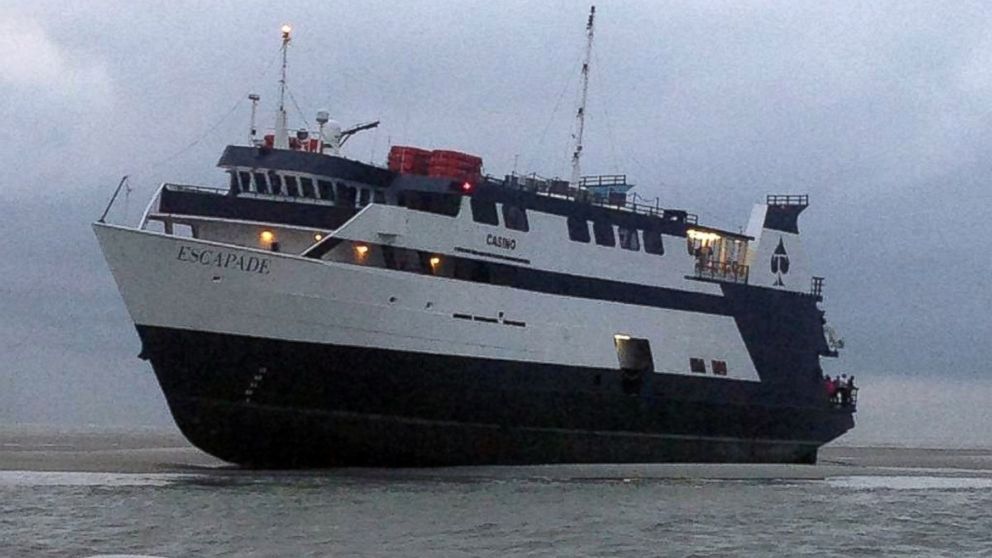 On the boat overnight, passengers probably weren't gambling, Clark said.
Gambling is only allowed in federal waters, which start 3 nautical miles offshore, according to the National Oceanic and Atmospheric Administration. The ship was stranded 1.8 miles from shore, the U.S. Coast Guard said.
Jason Volack, Rachel Katz and Michael S. James contributed to this report.