What Caused Toledo's Water Contamination?
Cyanobacteria may have left 400,000 people in Toledo without water.
— -- Massive algal blooms like the one that has turned the waters of Lake Erie florescent green and contaminated the drinking water of Toledo, Ohio, are caused when certain kinds of algae grow in response to changes in chemicals in the water, often from fertilizer components.
Algae in water is typically non-toxic and invisible to the human eye, but if allowed to accumulate to levels where it is visibly thick it can become toxic.
At toxic levels, algae can destroy marine ecosystems by killing animals and depleting water of oxygen. Scientists have also linked toxic algae to human illnesses around the world, including North America, according to the CDC.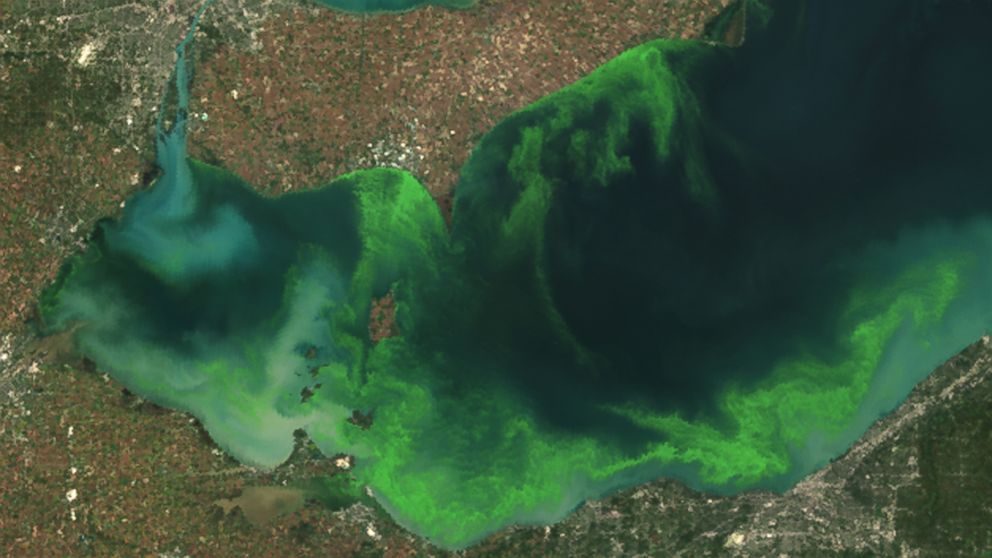 Blooms are commonly made by cyanobacteria, which form in warm and still bodies of water. These blooms usually occur in late summer and early fall, and can happen in fresh, brackish or salt water, according to the CDC.
Cyanobacteria are also called blue-green algae, after the color of their algal blooms.
Algal blooms sometimes turn oceans red, a phenomena known as red tide. Red tide is common along the shorelines of Texas and Florida, according to the CDC.
Like cyanobacteria, red tide is also toxic. It can kill fish and marine birds, and can have harmful effects on people, according to the National Oceanic and Atmospheric Administration. The effects of red tide on human health is still being tested by government agencies.
Although algal blooms can infiltrate drinking water, scientists are still unclear about the direct health risks algae-contaminated drinking water can pose to people.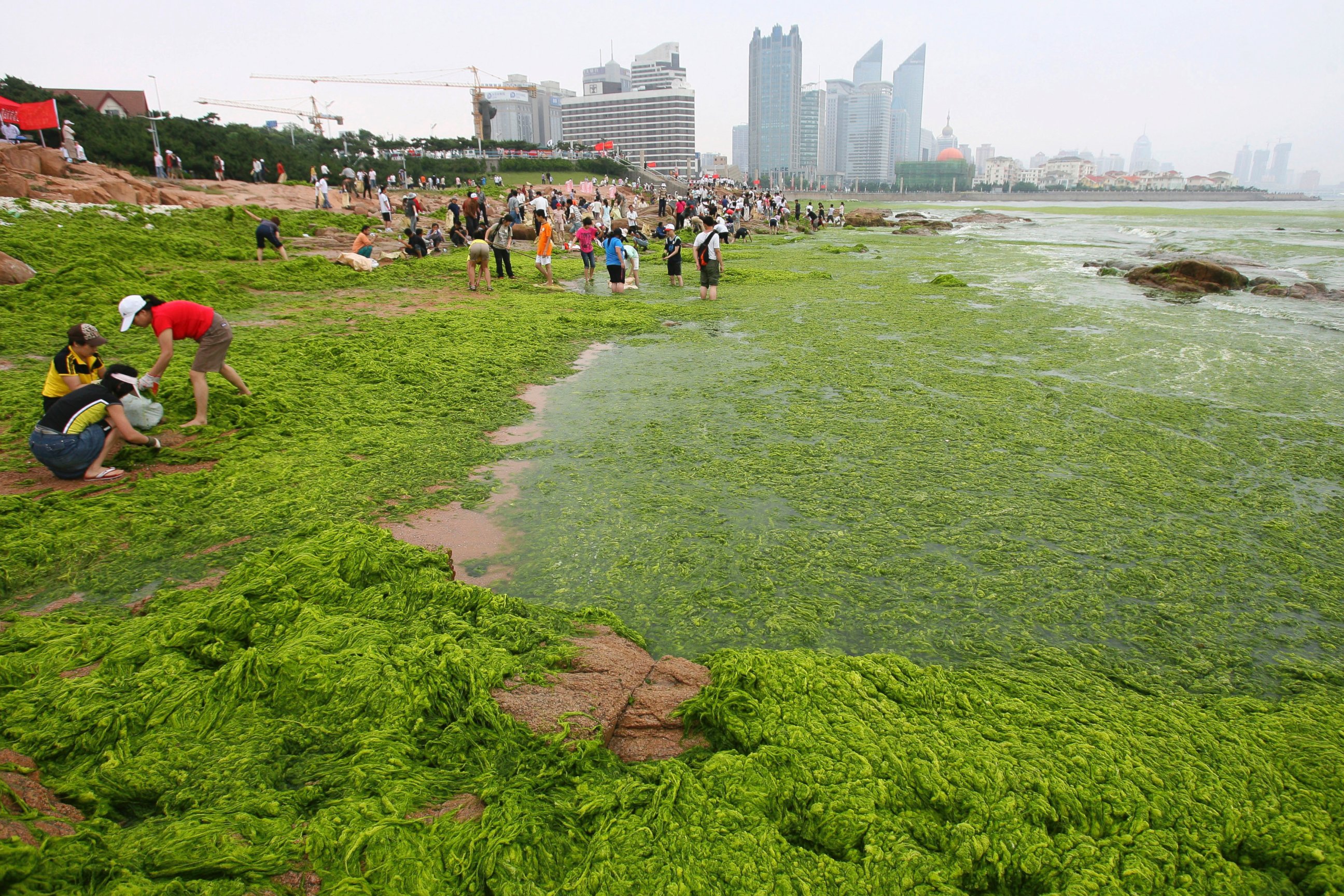 The Environmental Protection Agency has listed harmful algal blooms on a priority list for investigation.
But a joint investigation conducted by ABC News and the Food and Environment Reporting Network found more than 100 cases of reported illness after people came in contact with algal blooms in lakes across America.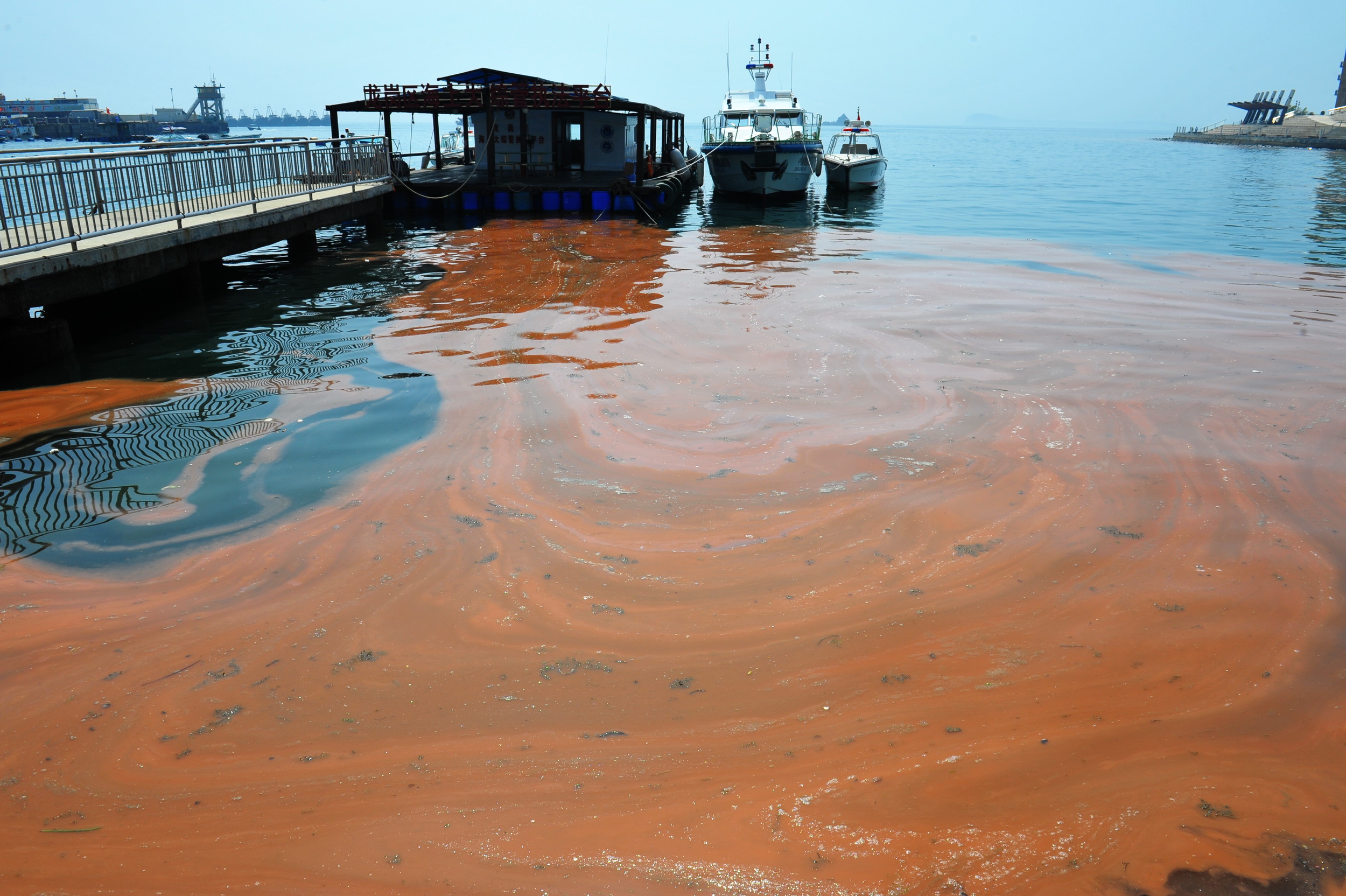 And 2008 a massive algal bloom in Beijing almost hampered the 2008 Olympic games, when a giant green mass of algae covered a lake that was to be used for sailing events. Clean up crews and volunteers had to haul the tangled algae to shore.
This week hundreds of thousands of residents in Toledo were left scrambling to get clean water after their drinking water was deemed unsafe due to the massive algal bloom.
Don't Drink the Water Says Ohio's 4th-Largest City
Toledo Water Contaminated by Toxins
Get real-time updates as this story unfolds. To start, just "star" this story in ABC News' phone app. Download ABC News for iPhone here or ABC News for Android here.