— -- Wherever you'll be on New Year's Eve, there's a good chance you'll have a glass of bubbly in hand to ring in 2018. Champagne and sparkling wines (there is a difference) are no longer relegated to holidays, anniversaries and weddings; Americans are increasing their consumption of bubbles year-round. That said, 20 percent of all sales of sparkling wine and champagne occur in the last four weeks of the year, according to Nielsen. If you're headed out to buy a bottle and are dumbstruck by all the options, here's a guide and several recommendations to help you navigate the world of bubbly.
Champagne vs. sparkling wine
Champagne comes from the Champagne region in France, famous for its cold, wet and harsh climate. The land's chalky, mineral soil contributes to the flavor profiles of the wine produced in region, according to Vanessa Kay, head of champagne strategy and chief marketing officer at Moet Hennessy, part of the French luxury conglomerate LVMH Moet Hennessy Louis Vuitton (champagne brands under Moet Hennessy include Krug, Dom Perignon, Moet & Chandon, Veuve Clicquot and Mercier).
The climate in the Champagne region affects the acidity in the grapes, which in turn affects the taste.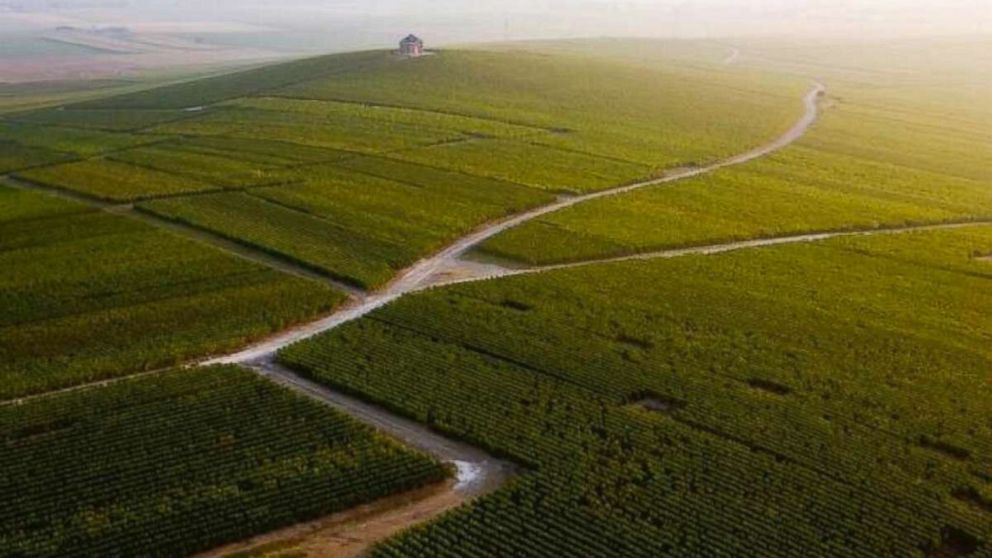 Champagne is comprised of three grapes: chardonnay, pinot noir and pinot meunier. The grapes are harvested by hand and pressed immediately; the juice from the three grapes are blended together and put in cellars. Then comes the most important part: the second fermentation in the bottle, a process known as the traditional method. This labor-intensive process gives champagne its yeasty character, crisp acidity and biscuit aromas, according to David Glancy, founder and chief executive officer of San Francisco Wine School. By comparison, sparkling wines from California, though produced by the traditional method, tend to be fruitier than champagne because the grapes are allowed to ripen longer in the warmer climate, explained Ray Isle, executive wine editor at Food & Wine magazine.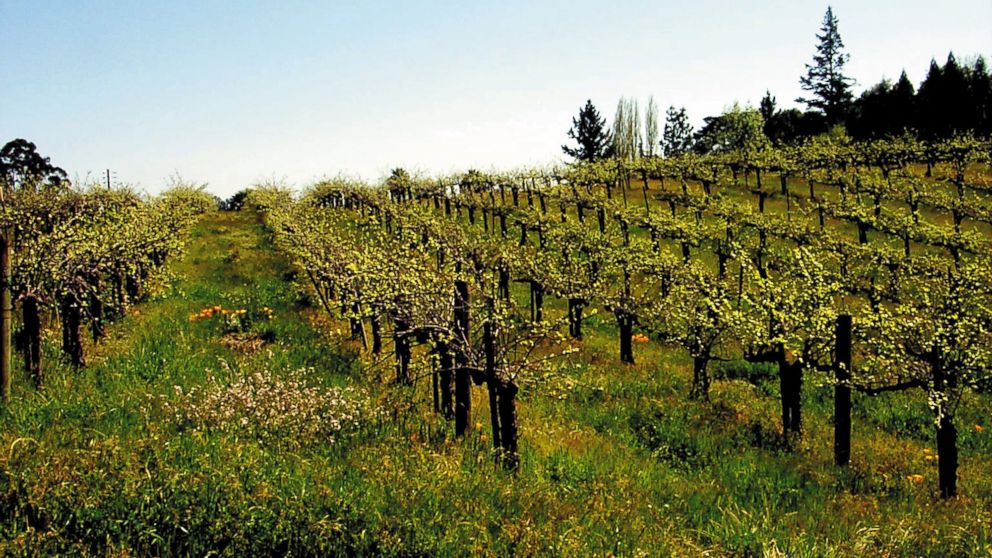 Of course the biggest distinction between champagne and other sparkling wines may simply be in name. Only wine produced in the Champagne region can be conferred the prestigious champagne moniker. Kay also pointed out that these wines are the most regulated in the world. Le Comité Interprofessionnel du vin de Champagne (CIVC) controls production of champagne, limiting the yields champagne houses can produce; excess harvest is held for future years. Moreover, half of all champagne produced never leaves France. French consumers on average drink a bottle and a half of champagne each year, Kay said. Americans drink less than half a flute per year on average.
California sparkling wine
Glancy said two famous U.S. diplomatic events helped change how the wine industry viewed California sparkling wines. The first took place in 1972, when President Richard Nixon met with Chinese Premier Zhou Enlai and California's Schramsberg was served. The other was in 1980, when Iron Horse's 1983 sparkling vintage was the drink of choice for the Reagan-Gorbachev Summit in Switzerland. In fact, Schramsberg's sparkling wines have been poured at official state functions by every U.S. presidential administration since 1972, according to the winemaker's website.
"These were watershed moments that created a perception shift" for California sparklers, Glancy said, adding that sommeliers and wine collectors see the state's wines as serious competitors to champagne.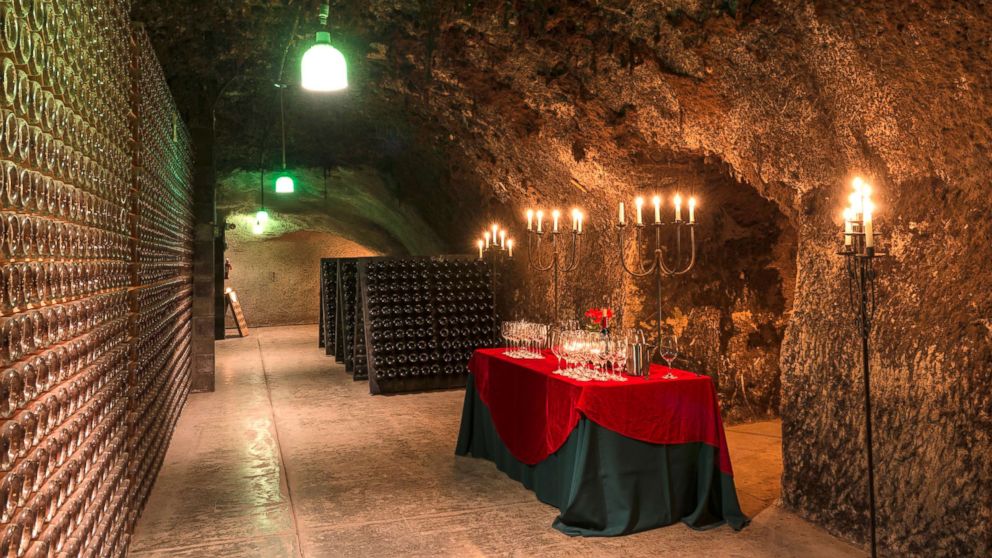 There are "really good" California sparkling wines, according to Isle, but champagne has a certain notoriety that its peers do not.
"Champagne from France has a cache that everyone wants," he said. "If you're getting a gift for your boss, choose the champagne."
Prosecco and Cava
According to Danny Brager, senior vice president of beverage alcohol at Nielsen, prosecco, or Italian sparkling wine, "is so big now" and has really led the explosion in the sparking wine category.
"Over the last four years there has been so much energy behind it," he explained. "It's driving new sales, has an accessible price point, and is pretty trendy and fashionable."
According to Mionetto USA, a sparkling and fine wine importer, prosecco has grown by double digits for nine consecutive years. One-third of prosecco sales are in November and December, but the category has seen significant spikes in the spring and summer months, a spokeswoman for Mionetto said.
Prosecco's more modest price can be attributed to how it's made: the second fermentation takes place in large, pressurized tanks, what is known as the charmat method.
Alison Napjus, senior editor and tasting director at Wine Spectator, said Italians drink prosecco every day and view it as "easy and fun." That attitude has transferred to U.S. wine drinkers, who propelled the category to popularity during the economic crisis in 2009, Napjus said.
Prosecco is "fruitier and simpler," noted Isle, and has always been "more affordable."
A bottle of prosecco retails for $12 on average, versus $52 for champagne, according to Brager. California sparkling wines tend to be in the $22-$35 range.
Cava, or Spanish sparkling wine, follows the same artisanal production method used for champagne and California sparklers. The best Spanish sparkling wines, such as Cava de Paraje Calificado, can fool even the pros from thinking they are from France, Glancy said. Xarel.lo, macabeo and parellada are the three grapes found in cava. According to Tom Stevenson, regarded as one of the world's foremost experts on champagne, cava is the greatest value in the sparkling wine world.
Rose sparkling wine
It's no longer just served at fancy restaurants: rose sparkling wine can now be found in your local liquor store. Expect to pay up, however: there is a premium if you prefer to sip this pink bubbly.
"There is a little more complexity that goes into making it," said Isle, but "there are no signs of a slowdown yet. As long as it's pink it's popular now."
Glancy said supply of rose sparkling wine was also a factor behind the steep prices. Less than 10 percent is produced, and it requires an extra step in the production process. Saignee, a French term for "bleeding" the tank, is one way to give color to the wine. The method also provides the best quality juice.
Brager said U.S. sales of rose sparkling wine in the 52-week period ending Nov. 4 rose more than 18 percent. "I can't remember a down year for it," he added.
What makes champagne so pricey?
Who hasn't eyed that bottle of Dom Perignon or Cristal at the wine store? If you have the means to splurge, there are a few bottles that are truly worth experiencing, such as the Brut Champagne Dom Perignon Plenitude P2 2000 ($349).
A favorite of Napjus', this "deftly meshed champagne is hard to stop sipping" with flavors of "brioche, salted almond and spun honey [that] are wrapped around this sleek, mouthwatering acidity and a streak of smoke-tinged mineral," she said.
Napjus looks for utility in the bubbles when she's sampling different wines. "The bubbles should caress the palette," she said. "See how the texture of the bubbles feel in your mouth."
How long the wine sits in a cellar aging can determine its price.
"Time is money," said Glancy. If winemakers hold on to the juice for seven years, the price will be drastically more expensive, he explained. Real estate also plays a role. Land in the Champagne region costs more than other areas in France.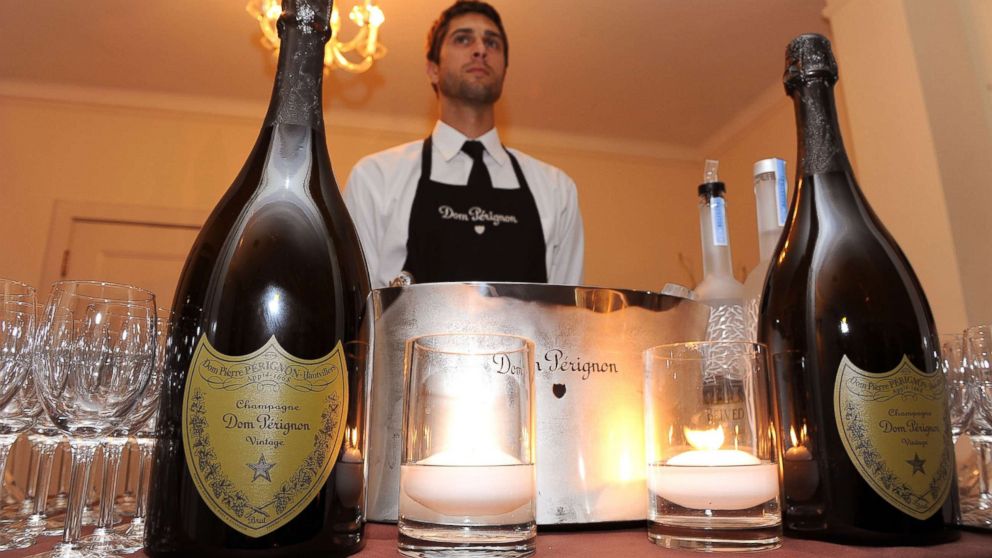 Marketing and clever packaging can influence pricing, too.
"For some [brands], it's all about hype," said Glancy.
Tips for buying
First and foremost, price matters. Glancy said there are good sparkling wines in the $10 to $15 range. Finding one for less than $10 is much harder. Glancy also advises sparkling wine neophytes to seek help at small, neighborhood wine shops.
In addition to price, wine drinkers should understand the difference between vintage and non-vintage sparklers, Napjus said. Non-vintage wines, (a blend of two or more vintages in one bottle), are held for a minimum of 15 months. The aging requirement for vintage wines is three years. Vintages are generally higher in price because production is smaller.
Moreover, sparkling wine terminology can be tricky. "Brut" or "ultra brut" on a label means the wine is dry, and "extra dry" or "dry" actually tastes slightly sweet. In general, people prefer dry wine, Napjus said.
Isle has one key tip: never choose a bottle that's been stored on the top shelf or someplace warm.
And what to do if there's leftover bubbly? Push a ball of plastic wrap in the neck or cover it with foil and store in the refrigerator.
"The next day the wine will lose some of the bubbles but the flavors will still be there," Glancy said.
Mimosas anyone?
Recommendations
Glancy, Isle and Napjus offered lots of good suggestions in all price points. Good luck!
Glancy's picks
Value sparkling wines
Segura Viudas Cava Brut Reserve
Simonnet-Febvre Cremant de Bourgogne
Louis Boillot Cremant de Bourgogne
Graham Beck Brut Rose Western Cape, South Africa
Anything Iron Horse or Schramsberg make (California)
Riverbench Santa Maria Valley (California)
Super premium California sparklers
Roederer Estate l'Ermitage Brut Anderson Valley
Mumm DVX Napa
Caraccioli Brut Santa Lucia Highlands
Sea Smoke Brut Sta. Rita Hills
Reasonably-priced champagne
Delbeck Brut NV
Philipponat Brut NV
J. Lassalle Brut NV
Pierre Paillard Brut NV
Ayala Brut NV
Anything direct-import by K & L Wines
Mid-priced champagne
Ruinart Blanc des Blancs NV
Pol Roger Brut NV
Bollinger Brut NV
Billecart-Salmon Brut Rose NV
Special occasion champagne
Perrier Jouet Belle Epoque
Philipponat Clos des Goises
Pierre Peters Blanc des Blancs
Vilmart Coeur de Cuvée
Krug – any of them
Isle's picks
Value
Prosecco — Mionetto Prosecco DOC Treviso Brut ($14)
Cava — Raventos i Blanc L'Hereu ($22)
USA — Roederer Estate Brut NV ($22)
Mid-range
USA — 2014 Arygle Vintage Brut ($28)
Champagne — NV Delamotte Brut ($45)
High-end
Champagne — NV Charles Heidsieck Rosé Reserve ($80)
Champagne — 2005 Bollinger Grande Année ($170 or so)
Champagne — NV Krug Grande Cuvée ($160 or so)
Napjus' picks
$10 - $20
Korbel's Brut California Organic Grapes 2016 ($16)
Bellenda's Brut Conegliano Valdobbiadene Prosecco Superiore San Fermo 2016 ($19)
Balan's Extra Dry Prosecco Mille 2016 ($12)
Codorníu's Brut Rosé Cava Anna ($15)
Segura Viudas' Brut Cava ($10)
$21 - $50
Piper-Heidsieck Brut Champagne ($45)
Roederer Estate Brut Anderson Valley ($24)
Duc de Romet Brut Champagne Prestige ($35)
Nino Franco's Brut Valdobbiadene Prosecco Riva di San Floriano 2016 ($29)
P. Llopart Brut Rosé Cava Reserva 2014 ($27)
$51 or more
Moët & Chandon's Brut Champagne Dom Pérignon 2009 ($169)
Pierre Péters Brut Blanc de Blancs Champagne Les Chétillons Cuvée Spéciale 2010 ($150)
Schramsberg Brut Rosé Napa Valley Querencia 2013 ($55)
Bellavista Brut Rosé Franciacorta 2011 ($54)
Recaredo Brut de Brut Cava Finca Serral del Vell Gran Reserva 2007 ($56)