— -- A North Carolina woman's attention to detail helped bring Thursday's manhunt for alleged gunman Dylann Roof to a quick resolution.
Early Thursday morning, police released pictures from surveillance footage showing Roof, 21, outside the Charleston, South Carolina, church where he allegedly killed nine people Wednesday night. Police also released a photo and description of Roof's car.
Later in the morning, Debbie Dills was on her way to work at a florist shop in Kings Mountain, North Carolina – about 250 miles north of Charleston -- when a car caught her eye.
"I'd been watching a lot of the news coverage starting the night before and I'd been really thinking and praying about the people there and how horrific what happened to them was," she told ABC News.
"I'd seen pictures of the car and pictures of the young man, and I looked over and noticed the car," Dills said. "And I just couldn't figure out why I was looking at it.
"And then I realized, I had seen the car. I'd seen the South Carolina state license plate on the car. And then I'd seen the haircut," she said. "The things the news was telling us to look for or to look at."
Dills called her boss, who contacted police.
Dills then decided "to follow him to see if I could get the tag number," she said.
"Once the call came in and she told us where she was in the city, then we were able to get our cars over to her," Shelby Police Chief Jeffrey Ledford told ABC News. "Of course at that point [the police are] following behind him to identify the car to make sure they got the right one."
Around 10:45 a.m., police pulled Roof over in Shelby, a town about 20 minutes down the road from Kings Mountain.
"I didn't want to believe it was him, but turns out it was him," Dills said.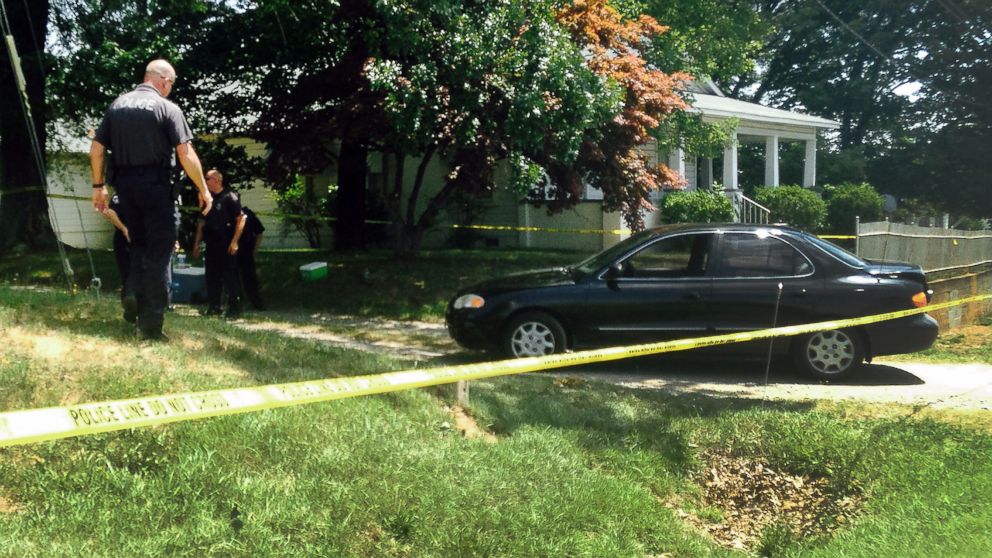 Roof was cooperative when police pulled him over, according to Ledford. "No issues," he added. "He went peacefully."
Roof was taken into custody in North Carolina where he waived extradition.
Roof returned to South Carolina Thursday night where he was placed in protective custody and on suicide watch at the Sheriff Al Cannon Detention Center in North Charleston, according to the Charleston County Sheriff's Office.
Roof has been charged with one count of murder to start the legal process, Solicitor Scarlett Wilson said. More charges are expected to be added.
Get real-time updates as this story unfolds. To start, just "star" this story in ABC News' phone app. Download ABC News for iPhone here or ABC News for Android here.