— -- Nine people died in an "unfathomable" act of violence at a historic predominantly black Charleston, South Carolina, church Wednesday evening when a gunman opened fire during a prayer service in what police describe as a "hate crime."
Charleston police Chief Greg Mullen said eight people were found dead inside the church after the shooting unfolded at the Emanuel AME Church around 9 p.m. Two other people were rushed to the hospital, where one died, making it the deadliest mass shooting in the United States since 12 people were killed inside the Washington Navy Yard in September 2013.
The alleged gunman, identified as Dylann Roof, 21, was arrested today in North Carolina at a traffic stop.
The Rev. Clementa Pinckney, church pastor and a South Carolina state senator, was among the dead. Six other victims were identified as Rev. Sharonda Singleton, retired pastor Dr. Daniel L. Simmons, Ethel Lee Lance, Cynthia Hurd, Myra Thompson and recent college graduate Tywanza Sanders.
"It is senseless," Mullen said at a news conference Wednesday evening. "It is unfathomable that somebody would walk into a church when people are having a prayer meeting and take their lives."
The U.S. Department of Justice has launched a hate crime investigation.
Authorities confirmed that there were survivors who were inside the church at the time of the shooting. It was unclear how many survived.
Charleston Mayor Joe Riley said, "The only reason someone would walk into church and shoot people praying is hate."
He met with some of the families and described it as the "most heart-breaking scene I have ever witnessed."
U.S. Sen. Lindsey Graham, R-S.C., said in a statement today: "There are bad people in this world who are motivated by hate. Every decent person has been victimized by the hateful, callous disregard for human life shown by the individual who perpetrated these horrible acts. Our sense of security and well-being has been robbed and shaken."
The NAACP also expressed its condolences for the families of the victims.
"The NAACP was founded to fight against racial hatred and we are outraged that 106 years later, we are faced today with another mass hate crime," NAACP president Cornell William Brooks said. "There is no greater coward than a criminal who enters a house of God and slaughters innocent people engaged in the study of scripture."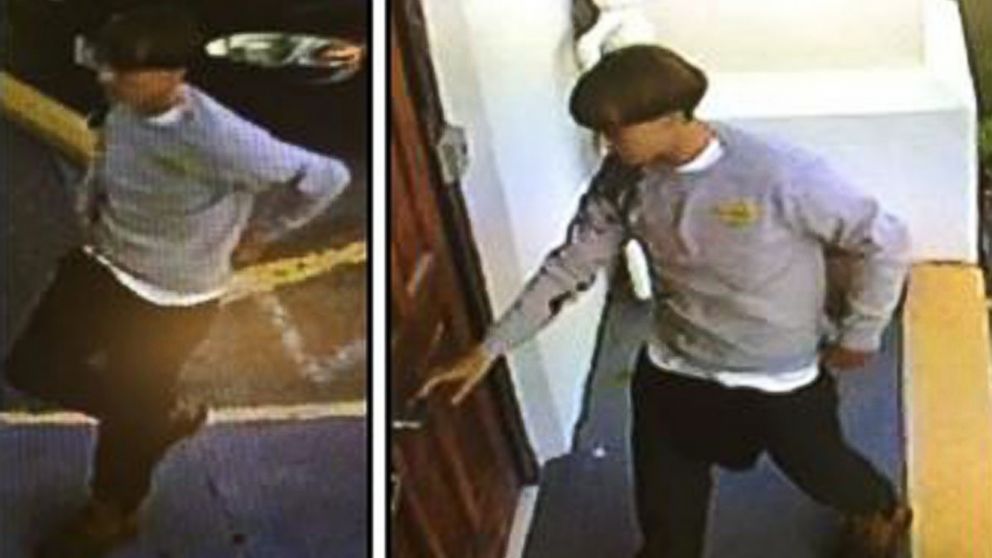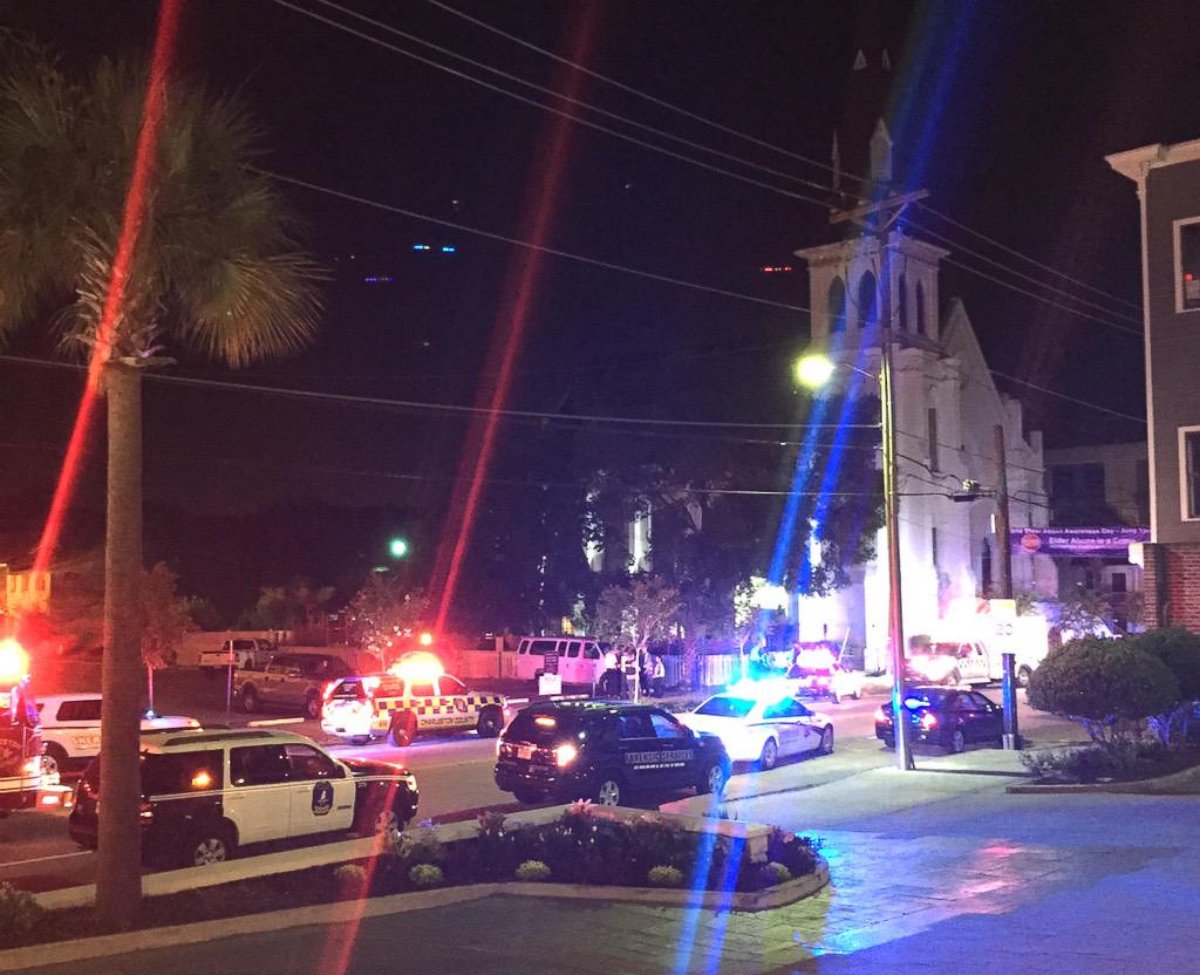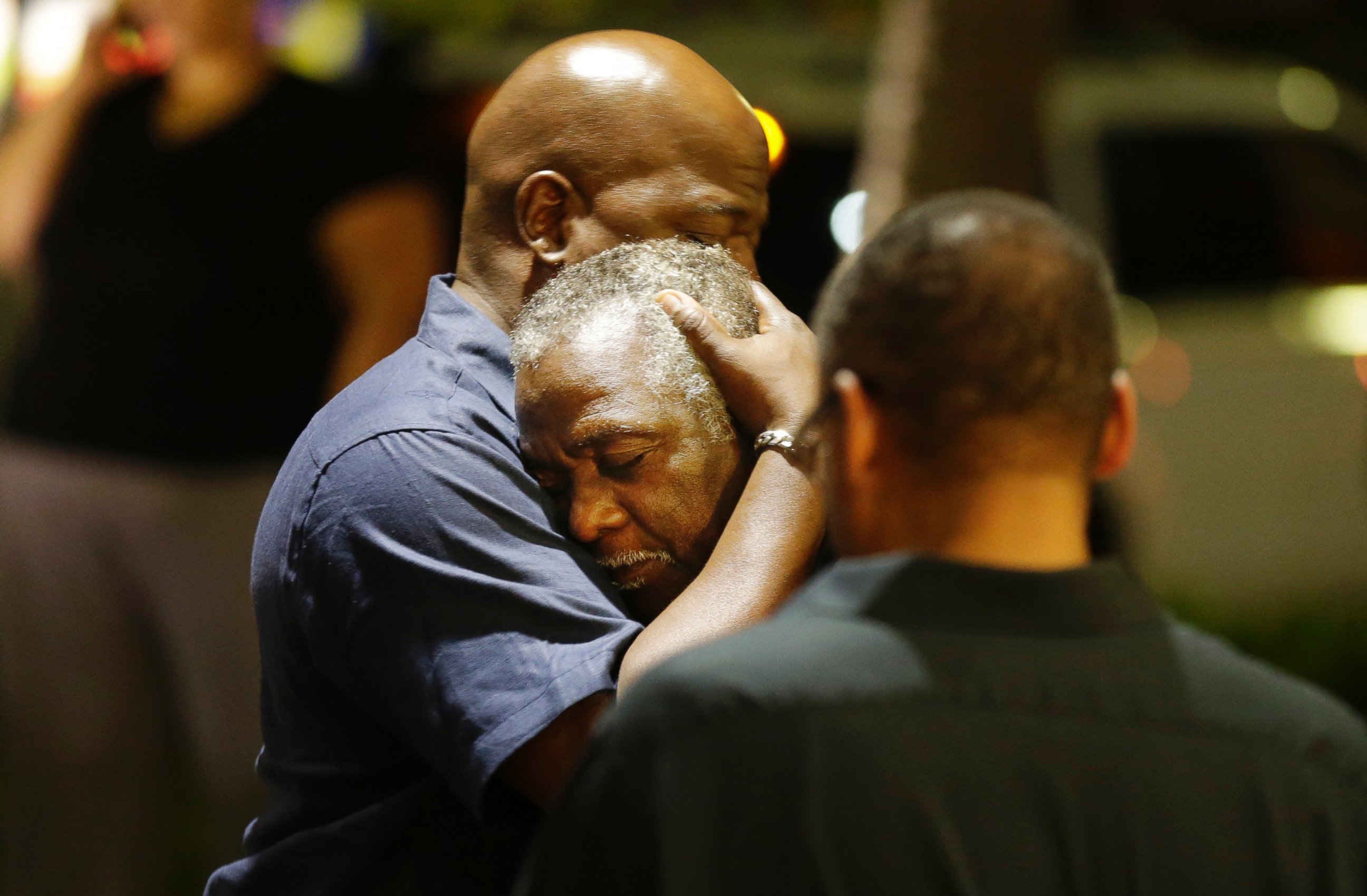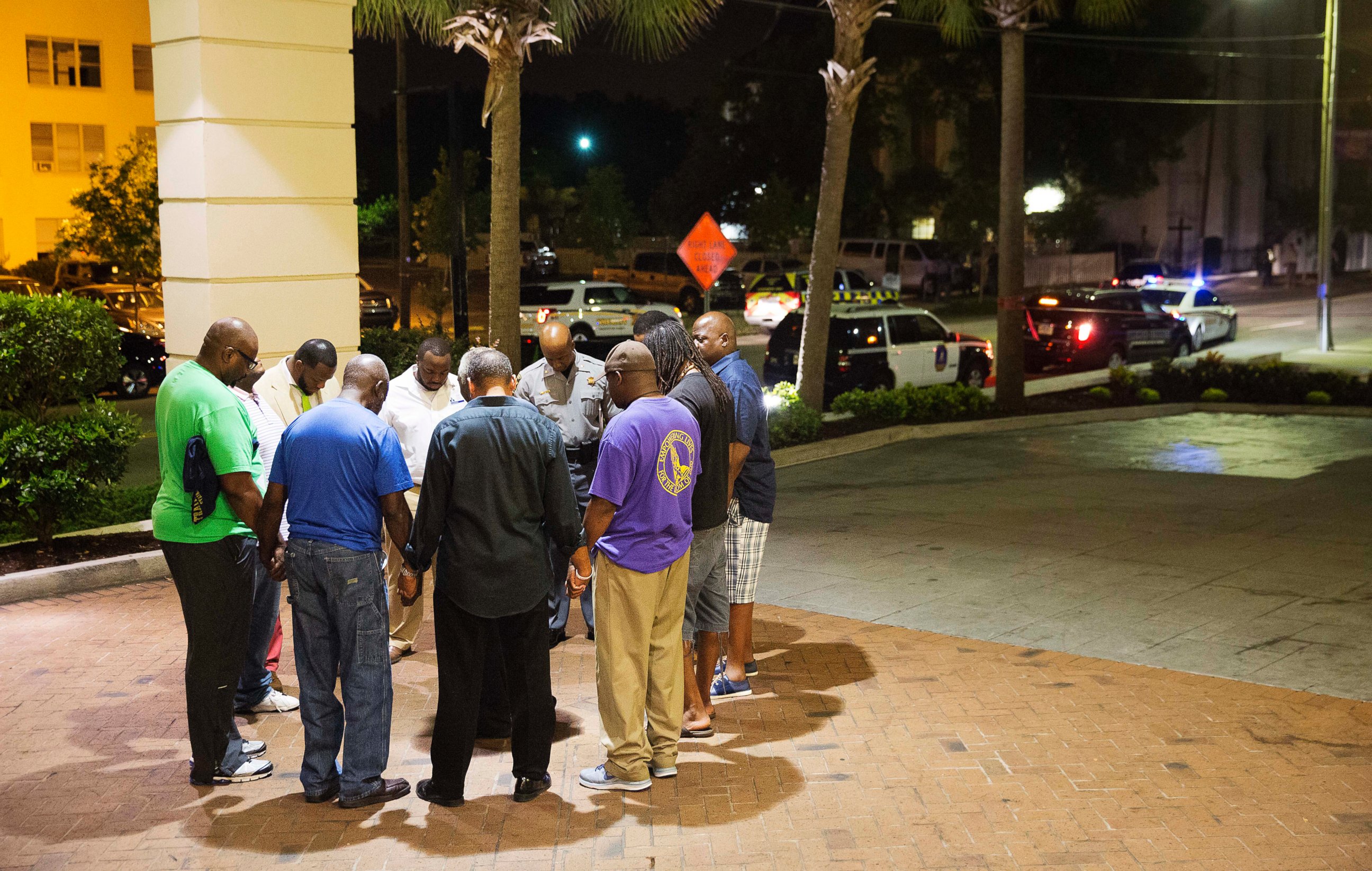 Emanuel African Methodist Episcopal (AME) Church, built in 1891, is the oldest of its kind in the South, according to their website.
It is listed among the National Park Service's National Register of Historic Places.
The house of worship, led by Pinckney, has played a role in the civil rights movement. Coretta Scott King led an estimated group of 1,500 demonstrators there during a protest in 1969 and they faced down national guardsmen, according to reports of the incident.
Outside the Courtyard Marriott, down the street from the church, a group of pastors gathered to pray.
"We need that peace, Lord," members of the prayer circle were heard saying. "We need that peace you talk about in your word."
Rev. Dr. Norvel Goff Sr., presiding elder for the AME's Edisto District, which includes Emanuel AME Church, said a prayer service is scheduled for noon at Morris Brown AME Church in Charleston.
Goff said he wasn't aware of any recent threats against the church.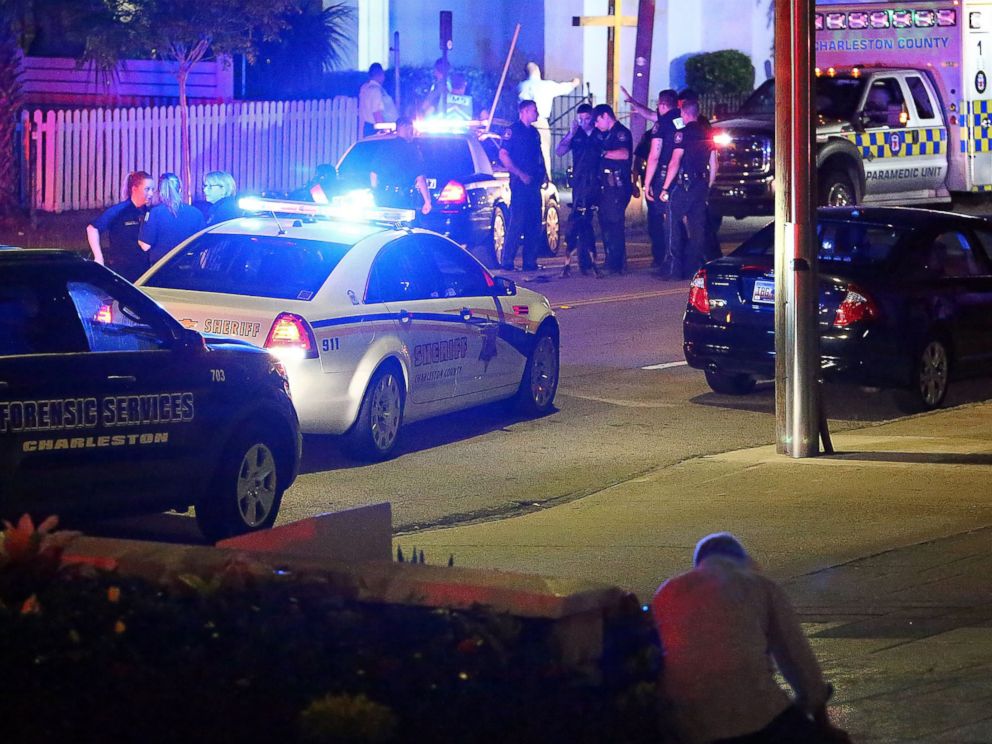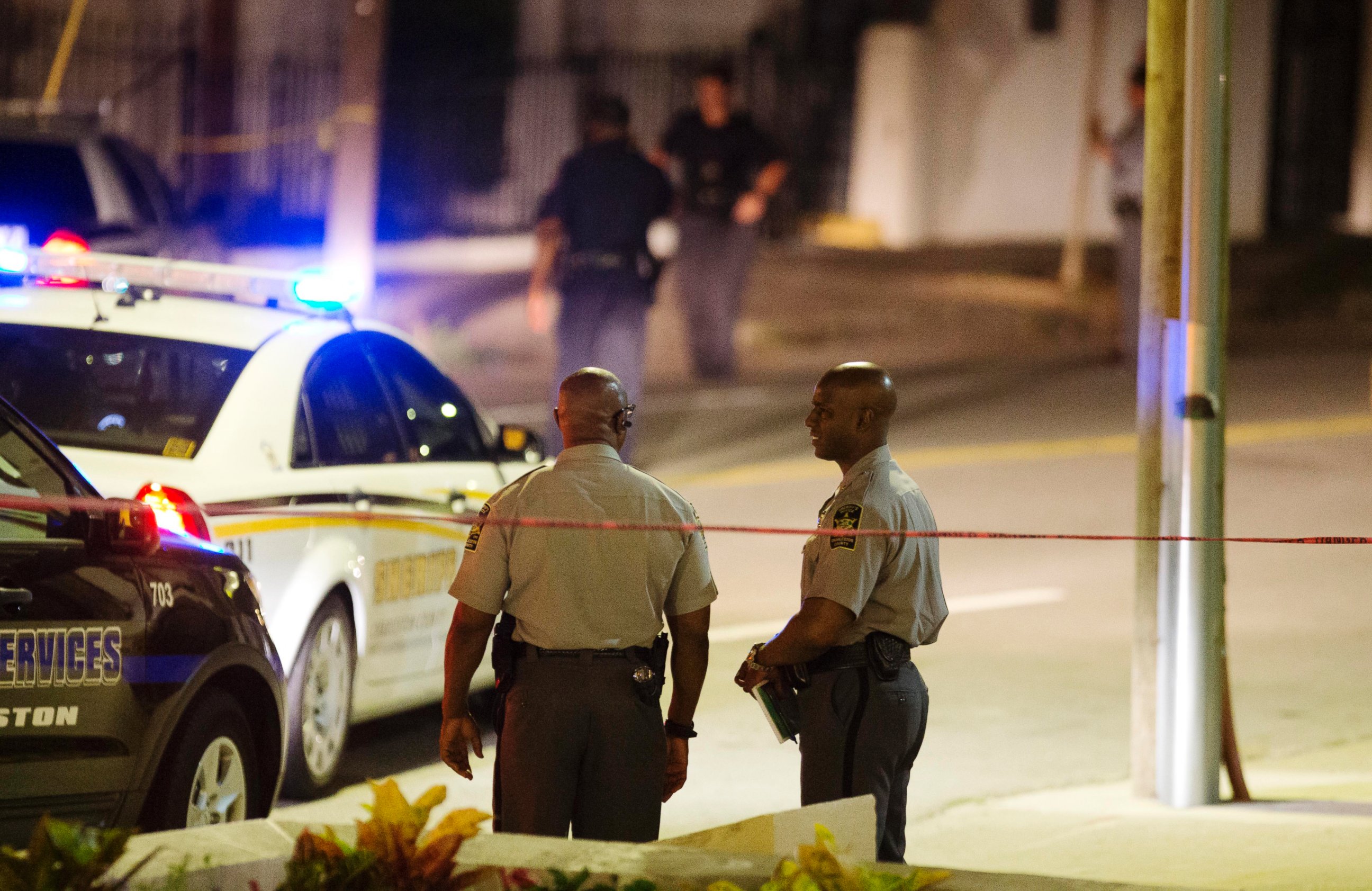 Get real-time updates as this story unfolds. To start, just "star" this story in ABC News' phone app. Download ABC News for iPhone here or ABC News for Android here.