— -- A childhood friend of the Charleston shooting suspect says he must have only recently began to "hate black people" as there was no indication of his being racist while they grew up.
Caleb Brown, who identifies as half-black, said he went to elementary and middle school with Dylann Roof, the 21-year-old accused of killing nine people inside Emanuel AME Church in Charleston, South Carolina, on Wednesday. Brown, 20, said he last saw Roof, 21, about a year-and-a-half ago.
"How could you claim [to] hate people like that, kill all of these people [when] you were my friend back then?" Brown said he wanted to ask Roof. "This white supremacist, racist, 'black-people-have-to-go' kind of ideals weren't put into him when he was a kid. It wasn't something that was sitting and festering his whole life and then he just busted. It's very recent that that came into his mind and that type of mindset. That's the only way it could have been."
Brown said he was Roof's "only friend of color" in the South Carolina schools they attended as children -- Rosewood Elementary School in Goldsboro and Hand Middle School in Columbia. He described Roof as a quiet boy who eventually turned into a class clown, saying that he never seemed "disturbing" or "violent."
"The stuff that he got in trouble for at school was always just like the tiny behavioral 'tisk-tisk,' 'don't-do-that' kind of things, nothing violent," Brown said. "He would crack some jokes here and there, but really, a lot of people just saw him as weird and the outcast."
Brown added that Roof's parents didn't instill racism into their son and that his mother was "one of the nicest ladies" he had ever met. The family released a statement Friday, expressing their "deepest sympathies and condolences to families of the victims."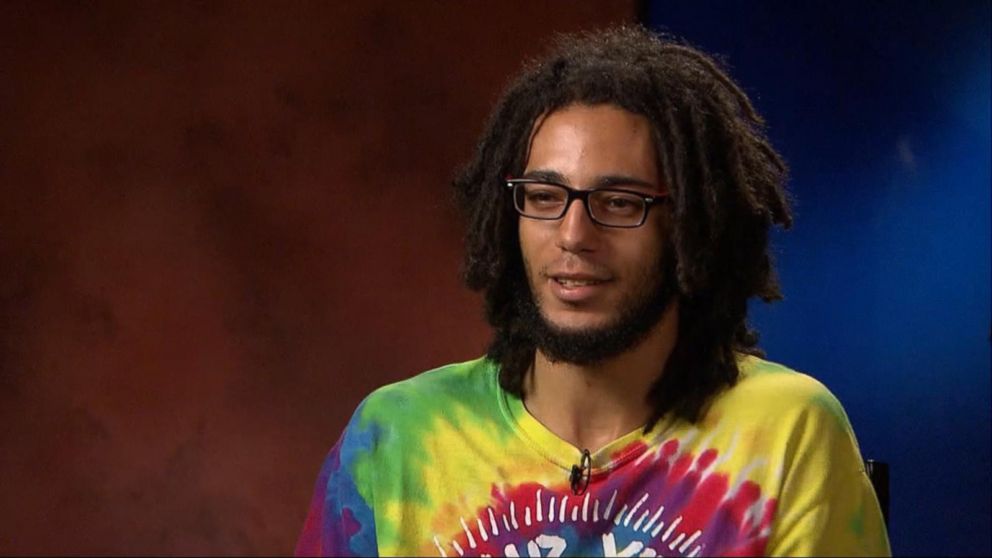 Brown said he had several questions for Roof.
"I would want details of when it happened, what made him get into the mindset of hate, what specifically made him hate black people," he said. "Why at a church where there could be little kids?"
Roof allegedly confessed to the killings, according to a law enforcement source briefed on the investigation. He has been charged with nine counts of murder and possession of a firearm during the commission of a violent crime.
Though Brown claims "there was absolutely no indication of him even being racist" when the two were younger, Roof's roommate, Dalton Tyler, previously told ABC News that Roof had been planning "something like" the shooting for six months.
"He was big into segregation and other stuff," Tyler said. "He said he wanted to start a civil war. He said he was going to do something like that and then kill himself."
Ashley Pennington, a public defender assigned to Roof, has not responded to ABC News' request for comment.