— -- The 24-year-old named by the FBI as the killer of four U.S. Marines Thursday in Chattanooga, Tenn. so far does not appear to have been on law enforcement's radar, two U.S. officials told ABC News.
"They've run an initial check on him. Right now, there is nothing popping early in the system on him, but that could change," a senior U.S. official briefed on the incident said. "They are still checking multiple other databases on him."
"This was the one we were most worried about -- the one we didn't know about," Rep. Michael McCaul, R-Texas and Chairman of the House Homeland Security Committee, told ABC News.
Authorities said Mohammod Youssuf Abdulazeez, born in Kuwait, gunned down four Marines at two military-related buildings in the southern Tennessee city before his own death. Three people were also injured, the FBI said.
At this point, no direct ties to international terror organizations have been found, authorities said at a press conference late Thursday.
There were two scenes of the shooting -- one at a Naval Operation Support Center and an Armed Forces Recruiting Center that houses an Army and Marine recruiting office -- though most of the injuries are believed to have occurred at the Naval Operation Support Center, according to federal officials.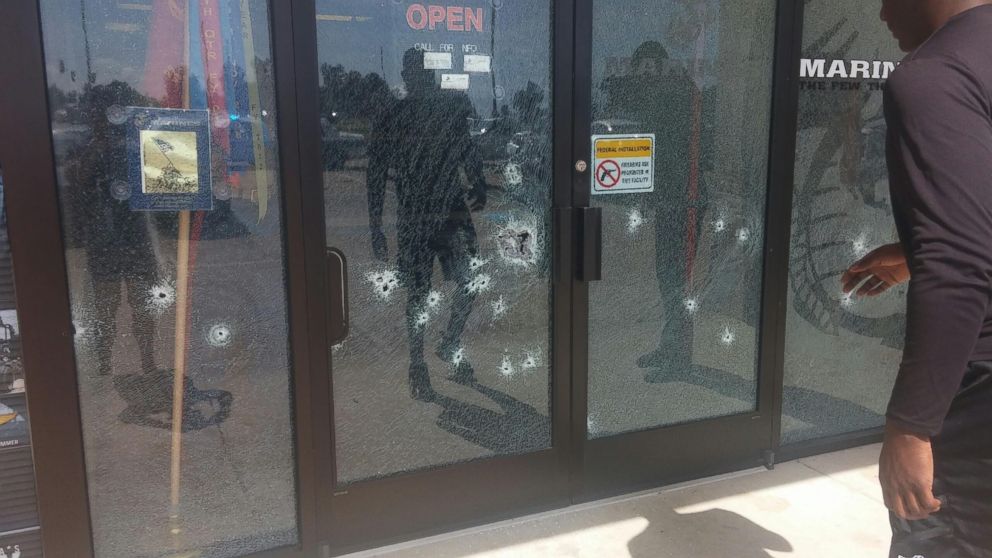 Authorities are investigating the life of Abdulazeez in an attempt to determine what may have prompted him to carry out the deadly attack.
"We're going to do an intense look at him to see what his connections are," an FBI agent said at a news conference, noting that authorities believe he was a lone gunman. Officials did not say how Abdulazeez died.
Abdulazeez attended UTC Chattanooga and graduated in 2012 with a degree in engineering. In 2015, he was arrested and charged with drunk driving.
Prior to that he attended Red Bank High School in Chattanooga and for his senior quote he wrote, "My name causes national security alerts. What does your do?"
At one point Abdulazeez was involved in mixed martial arts, and fought and won in a match in Chattanooga in 2009, according to a video of the match posted online.