— -- If the Chicago Cubs win the 2015 World Series this fall, as predicted in "Back to the Future Part II," you could be the proud new owner of a DeLorean time machine, the famous hover car featured in the film.
Volo Auto Museum in Illinois is hosting the giveaway for the 1981 exhibition model estimated to be worth $85,000.
"The car is fully functional. It's a running and driving car," museum director Brian Grams told ABC News today. "Though we don't guarantee time travel with the car, its flux capacitor and other board lights light up just like the movie's car."
But, of course, you'll have to rely on the Cubs -- who famously haven't won a World Series since 1908 and haven't even appeared in one since 1945. They finished dead last in their division in 2014.
Some superstitious fans believe the team is cursed. The Cubs famously were five outs away from locking up a World Series berth in 2003 when a fan reached out and deflected a ball that appeared headed for a Cubs player's glove. The Cubs then blew a three-run lead to lose, lost another game after that and missed the World Series.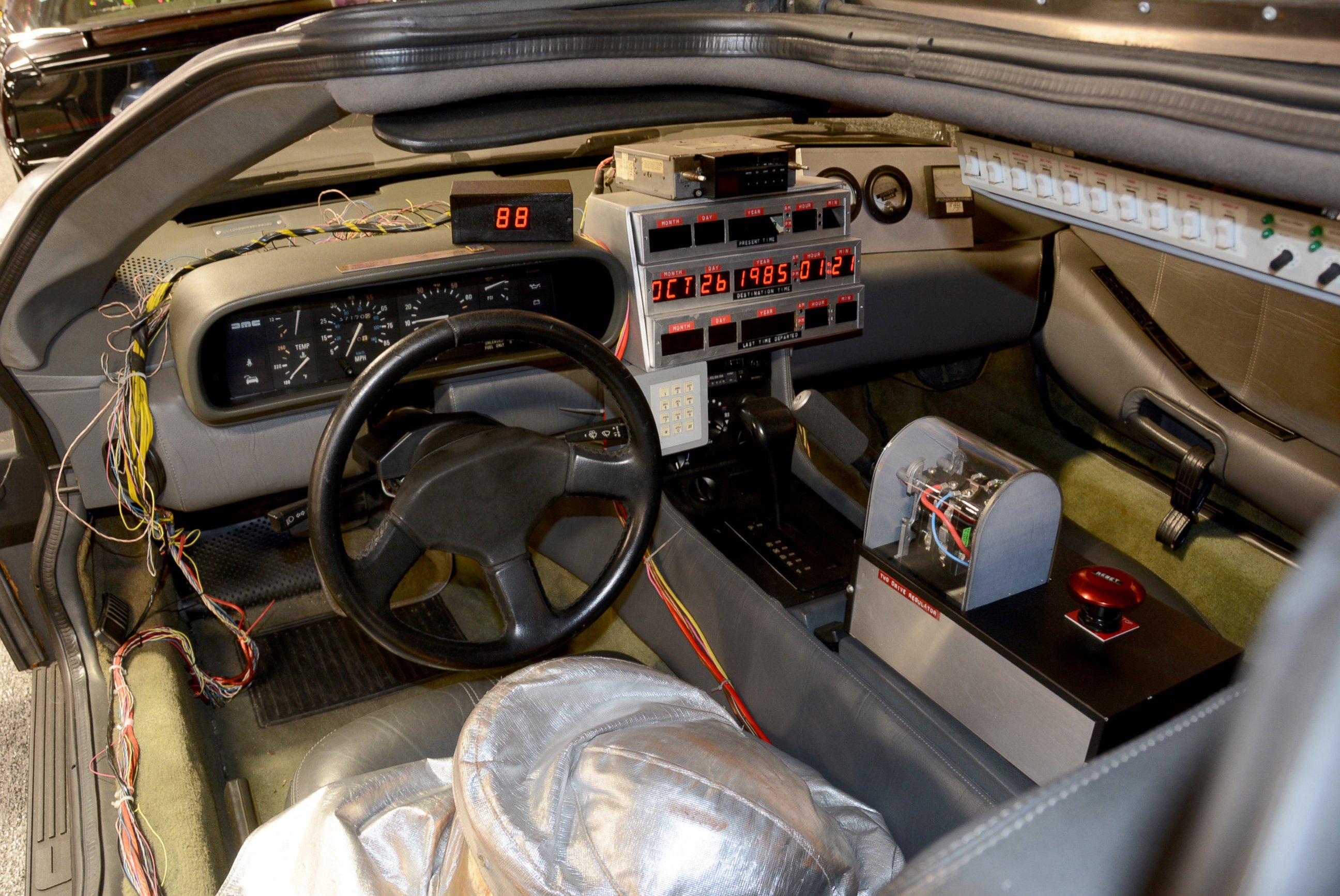 The DeLorean was acquired from a custom car builder who built various original car props for movies, including the original Batmobile for the T.V. series, Grams said. The car has been on display the museum since the late '90s.
The museum encourages Chicago Cubs and "Back to the Future" fans from all over the world to register beginning March 21, Grams said.
To enter the raffle, you can visit the museum with more than 400 eccentric cars in Volo, Illinois, and register on-site or online using your wristband ticket's number.
If the museum is too far for you to visit, just send it a self-addressed, stamped envelope, Grams said, and the museum will then mail you back an eligible registration number.
This is the museum's first car giveaway, Grams said. He said he hopes the Cubs finally win, so the car will go to a fan.
And if the Cubs drop the ball, there's a consolation prize, Grams said.
"We keep the car, but the giveaway winner will win the museum's hover board prop," he said.