Outgoing Chicago Mayor Lori Lightfoot and New York City Mayor Eric Adams are criticizing Texas Gov. Greg Abbott for resuming the "inhumane and dangerous" busing of migrants to major cities.
In a letter written Sunday, Lightfoot cited concerns about Chicago's ability to accommodate more migrants, writing, "We simply have no more shelters, spaces, or resources."
"Your lack of consideration or coordination in an attempt to cause chaos and score political points has resulted in a critical tipping point in our ability to receive individuals and families in a safe, orderly, and dignified way," Lightfoot wrote.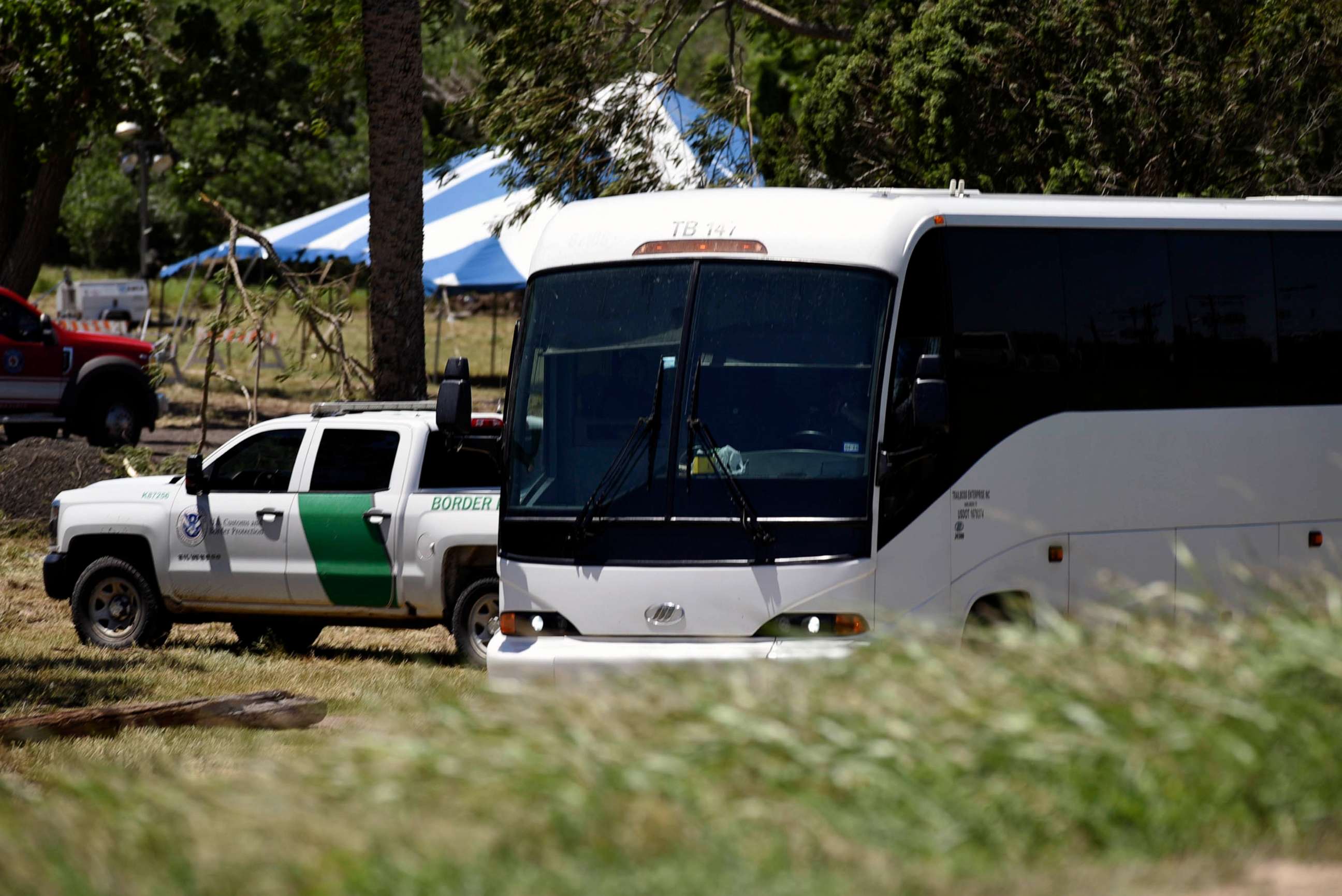 Adams described the busing as "morally bankrupt and devoid of any concern for the well-being of asylum seekers" and accused Abbott of "targeting five cities run by Black mayors." Adams alleged that Abbott is "playing politics with people's lives" by busing migrants to New York, Chicago, Denver, Los Angeles, and Washington, D.C.
Lightfoot noted that Chicago has cared for more than 8,000 immigrants since August 2022. She wrote that some of the migrants' "urgent needs" were ignored by Texas officials last year, including moving some women who were in active labor.
"Though I am sympathetic to the significant challenges that border cities face, this situation is completely untenable," Lightfoot wrote. "The national immigration problem will not be solved by passing on the responsibility to other cities."
Adams added that Abbott bused migrants against their will, including migrants who tested positive for COVID, and "tagged individuals with barcodes."
Abbott's office did not immediately respond to ABC News' request for comment.
U.S. Customs and Border Patrol officials have encountered over 1.2 million migrants at the southwest border this year, including nearly 1,500 unaccompanied minors. Customs officials have seen an overall 4% increase in land encounters compared to last year, though certain towns such as El Paso have witnessed a 130% spike.
Abbott first directed state officials to transport migrants to Washington, D.C., on April 6, 2022, citing "the burdens imposed by open-border advocates in other parts of the country."
Abbott sent a bus of migrants to New York on Aug. 5 then another bus to Chicago on Aug. 30. Abbott also sent buses to Washington's Naval Observatory, the residence of Vice President Kamala Harris.
"Mayor Lightfoot loves to tout the responsibility of her city to welcome all regardless of legal status, and I look forward to seeing this responsibility in action as these migrants receive resources from a sanctuary city with the capacity to serve them," Abbott said last year.
New York City, which has received over 30,000 migrants, is on pace to spend over $4 billion between 2023 and 2024 to scale up shelter and services, according to its Comptrollers' Office.
On multiple occasions, Adams has used sharp words to describe the impact of migrants on his city, remarking in April that the city is being "destroyed" by the crisis. In January, he publicly said New York City has "no room" for migrants. In a statement Monday, he stuck a more positive tone, saying that New York City will "do all it can to handle this influx."
In her letter, Lightfoot said that while she would prefer to work with Abbott to solve a national issue with federal assistance, she would call on FEMA to withhold aid to Texas if the buses return to Chicago.