Colorado will stop sending migrants to New York and Chicago, according to a press release from Colorado Gov. Jared Polis.
The decision followed days of public discussion between the leaders of the two cities -- New York Mayor Eric Adams and Chicago Mayor Lori Lightfoot -- and Polis about which city should be responsible for supporting the influx of migrants.
"Also, the Governor had a very productive conversation with Mayor Adams and Mayor Lightfoot today where he shared that there are no more buses scheduled for migrants from Denver to Chicago at this time, and the final chartered transportation to New York City will be successfully completed tomorrow," said the press release, which was dated Saturday.
Polis announced on Jan. 3 that Colorado would facilitate in transporting of migrants who arrived in Denver to their "final destinations," noting that about 70% of the migrants did not consider Denver as their destination. The release added that weather and workforce shortages at the time attributed to travel cancellations for many migrants.
New York Mayor Eric Adams had responded before Polis issued that announcement. Joining 77WABC's "Sid and Friends in the Morning," Adams informed listeners that Polis notified him on Monday about busing migrants from Colorado.
"This is just unfair for local governments to have to take on this national obligation," Adams said. "We've done our job. There's no more room at the end, but we are compelled by local laws here that we must provide shelter."
The City and County of Denver had received 21 migrants overnight on Jan. 4, brining its total to 3,673 migrants since Dec. 9. Over the next three nights, the city received 75, 48 and 78 migrants overnight.
In a joint letter to Polis on Saturday, Adams and Chicago Mayor Lori Lightfoot demanded that Colorado "cease and desist sending migrants to New York City and Chicago." Lightfoot and Adams asked Polis to ensure "values are lived in good times and especially in challenging times," saying Polis was sending migrants to cities where they lack family ties and community networks. They said New York and Chicago's resources were at "maximum capacity."
New York City received 36,400 asylum seekers in the nine months leading up to Jan. 4 and plans to spend $1 billion in 2023 to "address the asylum crisis," according to the letter. Chicago has received 3,854 migrants since Aug. 31, the letter said.
With Polis promising to no longer send buses, the cities and Polis also appear to agree on another pressing topic: the necessity for action from the federal government.
"Instead, let us work together to advocate to the federal government for a national solution that responds to this need," Adams and Lightfoot noted in their letter.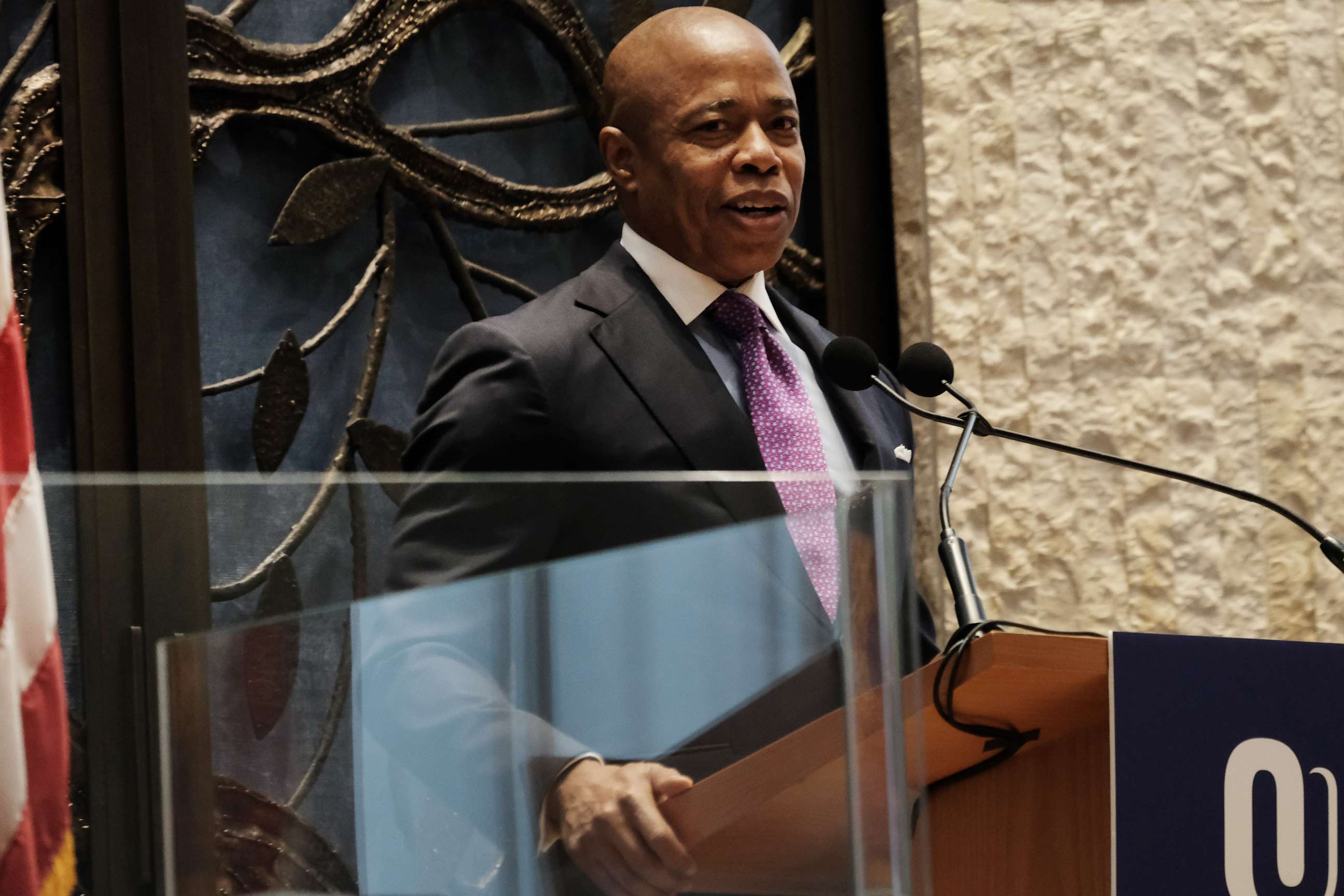 Colorado's press release said, "Governor Polis has been clear that Congress and the Biden-Harris administration must assist states who are facing these challenges through no fault of their own and looks forward to partnering with the federal government to provide work permits for migrants who want to contribute to Colorado's thriving economy, and enact better border security and finally pass real immigration reform."
Denver Mayor Michael Hancock added to the calls for action on Jan. 5, commending President Joe Biden's efforts to improve border enforcement but calling on more action from Congress.
"I also echo the President's call for Congress to take meaningful action on comprehensive immigration reform," he said. "That is the most long term solution to a pressing humanitarian crisis."
ABC News' Jeff Cook and Will McDuffie contributed to this report.