Chicago police commander fatally shot on duty
A Chicago police officer was shot and killed after engaging with a suspect.
February 14, 2018, 1:52 AM
— -- A Chicago on-duty police officer was shot and killed after engaging with a suspect near the Thompson Center in downtown Chicago on Tuesday.
Chicago Police Superintendent Eddie Johnson said at a press conference Tuesday afternoon there was a report of a suspicious person spotted by a police officer who was patrolling the grounds by the Thompson Center, otherwise referred to as the State of Illinois Building, which has businesses on the first floor and a food court on the floor below.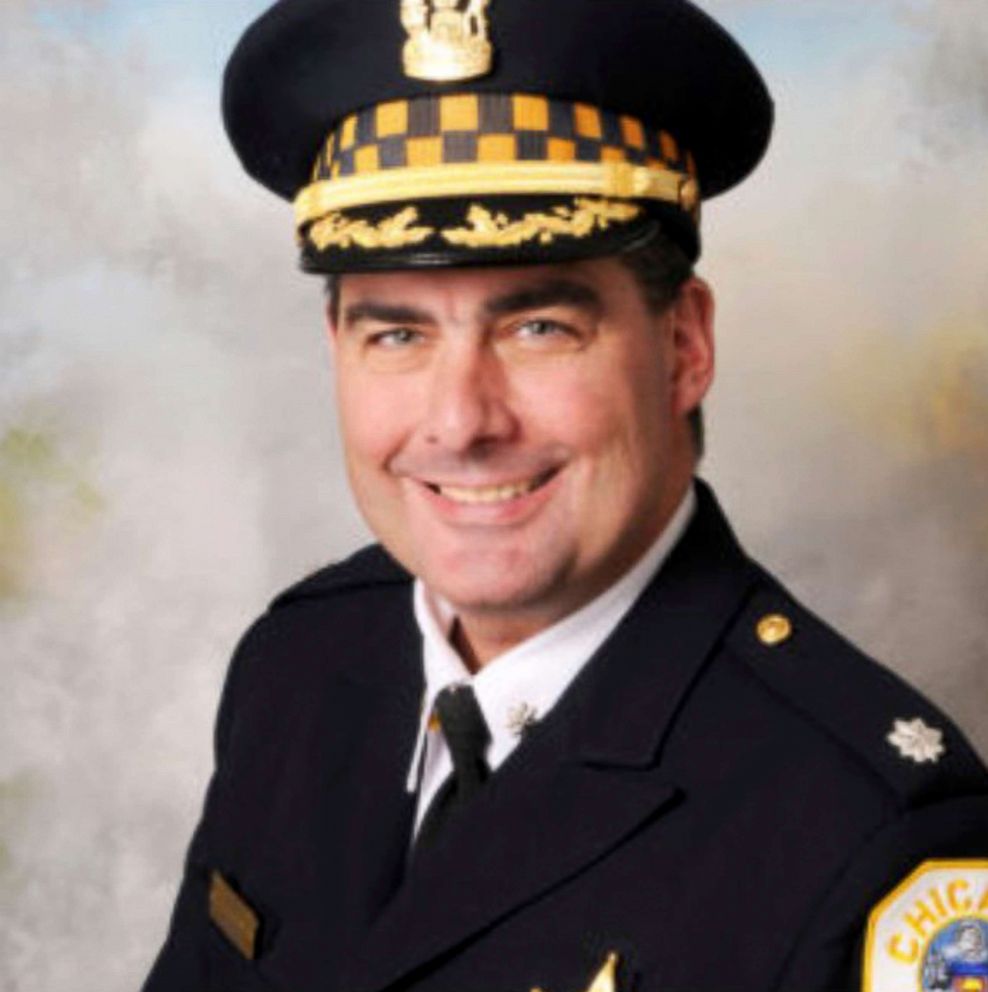 An officer made initial contact with the suspect but the person fled. Commander Paul Bauer, a decorated officer, spotted the suspect and engaged him, but was shot multiple times, Johnson said.
The suspect, a 44-year-old South Side Chicago man with a 24-year history of drug, gun and armed robbery convictions, was arrested in the aftermath of the shooting, according to ABC affiliate WLS. A weapon was recovered at the scene.
Bauer was rushed to Northwestern Hospital, where he was pronounced dead.
Johnson, who broke into tears while describing the incident, said that Bauer is survived by his wife and daughter.
Bauer's body was led out of Northwestern Hospital by a convoy of mourning cops to the medical examiner's office.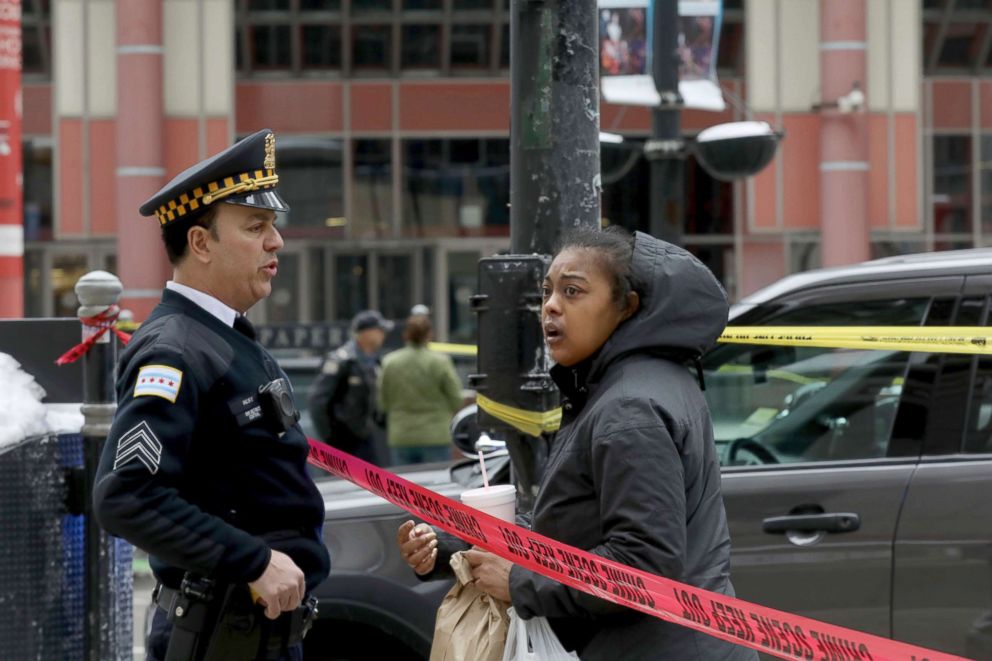 Already, there has been a flood of support for the fallen commander.
Gov. Bruce Rauner initially offered thoughts and prayers to "the family and colleagues of the officer tragically lost in a shooting at the Thompson Center today."
Then the governor honored Bauer by name.
Chicago Mayor Rahm Emmanuel also extended his condolences.
In a tweet, the mayor asked "every Chicagoan" to keep Bauer's family "in their thoughts and prayers."
ABC News' Karma Allen and Rachel Katz contributed to this report.