Chilling Details Revealed in Bond Hearing for Suspect in Tyshawn Lee's Murder
Corey Morgan was denied bond on Friday.
November 28, 2015, 10:34 AM
— -- Corey Morgan, one of three men charged with the murder of a 9-year-old boy in Chicago, was denied bond in his first court appearance Friday, where prosecutors revealed chilling details of the boy's final hours and his "execution."
Morgan, 27, is one of three men currently in custody or being sought in connection to Tyshawn Lee's death on Nov. 2. An arrest warrant for first-degree murder was also issued for 22-year-old Kevin Edwards, and a third man -- whom police have not named -- is in custody on an unrelated offense, according to police. All men are documented gang members, police said.
Morgan is a convicted felon, and was out on bond on a gun charge when he was arrested, Chicago Police Superintendent Garry McCarthy said at a news conference Friday morning, describing him as having an "extensive violent criminal history who likely shouldn't have been on the streets."
During Morgan's hearing, Cook County prosecutors gave a chilling description of the final hours of Lee's life, who they said was targeted amid a murderous cycle following the death of Morgan's brother, Tracey, in an allegedly gang-related feud on Oct. 13.
"Shortly after the shooting, [Morgan] stated that since his brother was killed and his mama shot, he was going to kill grandmas, mamas, kids and all," prosecutors said. "After that day, [Morgan] and two others went out daily armed with guns, looking to retaliate."
Lee was in a neighborhood park in Chicago's Auburn Gresham neighborhood when police say he was "lured" into an alley and shot multiple times. Prosecutors revealed witnesses' accounts that allegedly place the three suspects in the park at different times while Lee was in the play lot, swinging in a swing set with his basketball down next to him.
At one point, Morgan and one of the other men drove away in a black SUV while the third suspect stayed in the park, according to the prosecutor. The man even picked up and dribbled Lee's basketball -- the same one later found near the boy's body.
Later, the man and Lee allegedly went to the alley together, followed by the black SUV that Morgan and the other man were seen getting into, prosecutors said. When the boy walked to about the middle of the alley, he was shot several times, prosecutors said, citing witnesses who allegedly heard multiple gunshots.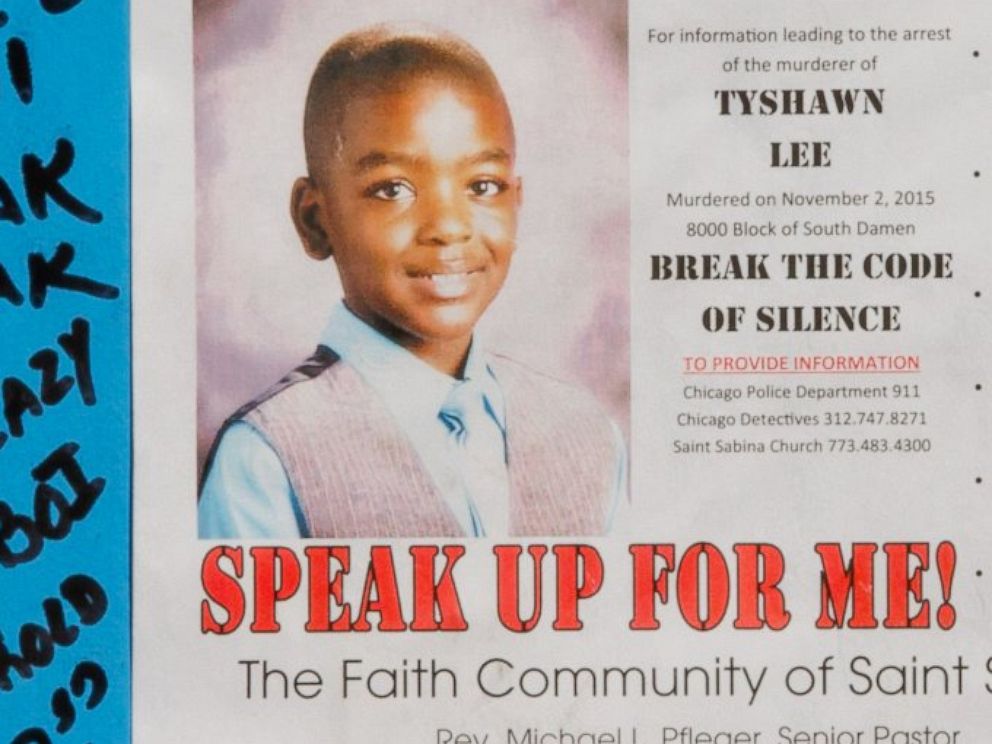 An autopsy revealed several gunshot wounds in Lee's body, including to the head and others at close range. A wound to the right hand appeared to show Lee tried to block the gunshot, according to the autopsy the prosecutors presented.
After the shots, the SUV sped away, according to the prosecutors.
The prosecutors have asked that Morgan be given a life sentence, court documents show.
An attorney representing Morgan, Jonathan Brayman, issued a statement, saying: "Corey has absolutely denied involvement in Tyshawn Lee's tragic death. At this point, we have very limited information and will need time to investigate how it is Corey came to be named in this case."