— -- Chipotle restaurants across the nation are temporarily closing today in an effort to educate 60,000 employees about the food-borne illnesses that have rocked the company in recent months. Food safety protocols will also be explained in the meeting.
The company was live-tweeting and streaming the meeting on Periscope.
More than 2,000 of the company's restaurants were closed until 3 p.m. local time. To make up for the closures, Chipotle is offering consumers free burritos. Instructions for claiming a free burrito can be found on the Chipotle site.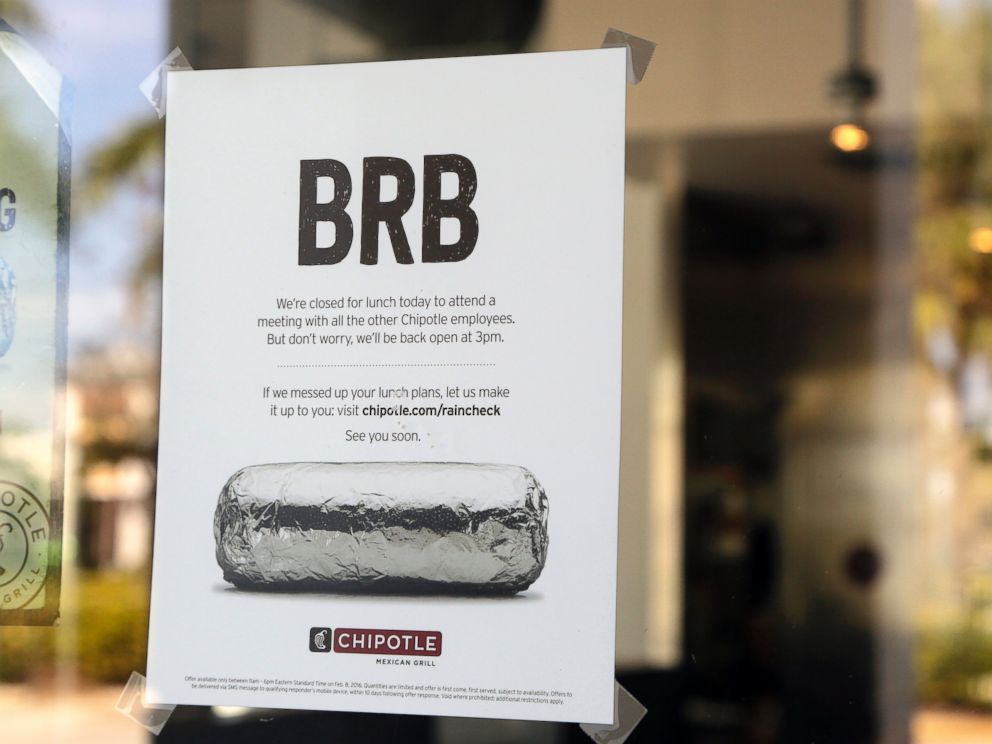 According to a company press release, the Mexican chain restaurant will be sharing "information as to what may have caused some customers to become ill in 2015."
E. coli outbreaks at several Chipotle locations caused dozens of customers to become sick and have prompted a federal investigation and several lawsuits.
During today's meeting, which lasted less than two hours, Chipotle executives reportedly discussed the enhanced food safety protocols that were put in place after the outbreaks. The protocols involve high-resolution testing of the ingredients, changing workflow to have certain ingredients (like tomatoes) handled at central kitchens and changing the schedule of meat marinating.