Billy Jack Buzzard, a seventh-generation miner from rural West Virginia, had been working in the coal mines for several years before he lost his job.
He told ABC News last week that after he got laid off, he and his family moved to South Dakota in search of more opportunities. Eventually, they were pulled to return home.
Coming back to the Mountain State, Buzzard signed up for a coding class through a new nonprofit foundation Mined Minds. After weeks of study, he is now working in an office in a small town near Charleston, West Virginia, building an app for a project in Seattle.
Those coal-mine days are now a memory and the family legacy.
"It's in my blood," he said of mining. "I miss it, but I don't miss it."
Buzzard told ABC News that coding was "amazing" and that the job allowed him flexibility at home and at work.
"To know that I don't, I don't have to rely on coal, you know, just working underground. ... To be able to sit at the house if my kids are sick and to be able to help my wife out then it's really nice in my book," he said. "I keep asking myself, 'I'm really getting paid to do this?'"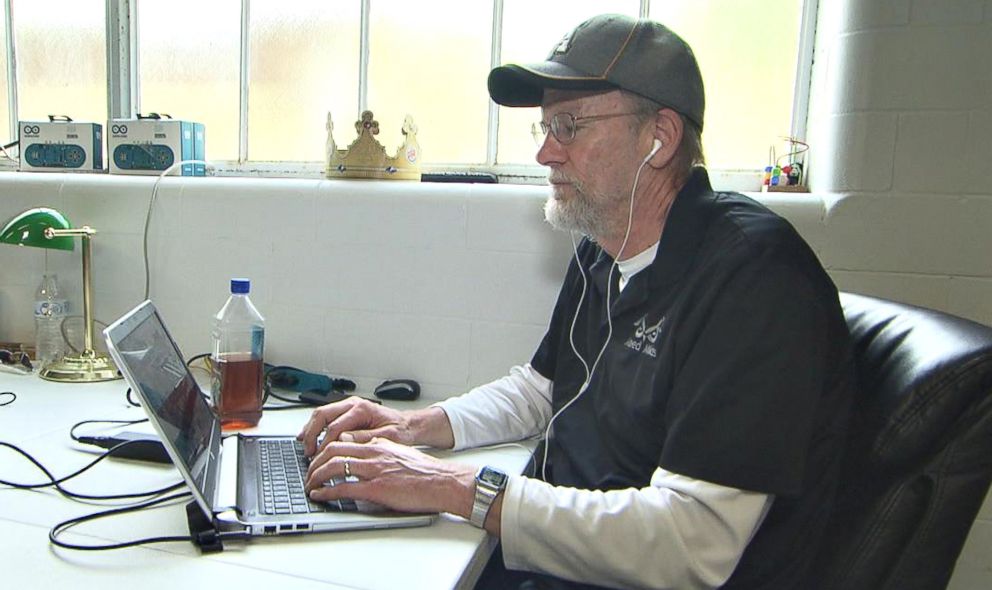 In 2015, Amanda Laucher and Jonathan Graham started the program Mined Minds targeting communities in coal country in West Virginia and Kentucky that were struggling economically. Laid-off miners and members of their small towns were struggling, and often are still struggling, for new work.
Laucher's brother, Marvin Laucher, was one of the first students to join the program. He too had been a miner for six years and had survived several rounds of mine layoffs when his sister approached him with an idea: Was he interested in being a part of a group learning how to code?
"There was 10 of us. We put an ad on Facebook and said 'Hey, we're going to have this coding class.' And most people said, 'Coding? You're talking about medical insurance billing, right?' I said, 'No, no software -- web design,'" Marvin Laucher told ABC News. "We've been going ever since."
The program involves an intensive 32-week boot camp.
The program directors say no experience is necessary and the classes are free. If a person completes the course and wants to stay on with the program, paid opportunities for consulting and taking on contract coding and software-design gigs are waiting for them.
According to Marvin Laucher, 60-70 people had completed the program in West Virginia alone, but he cautioned that the coursework was no easy task.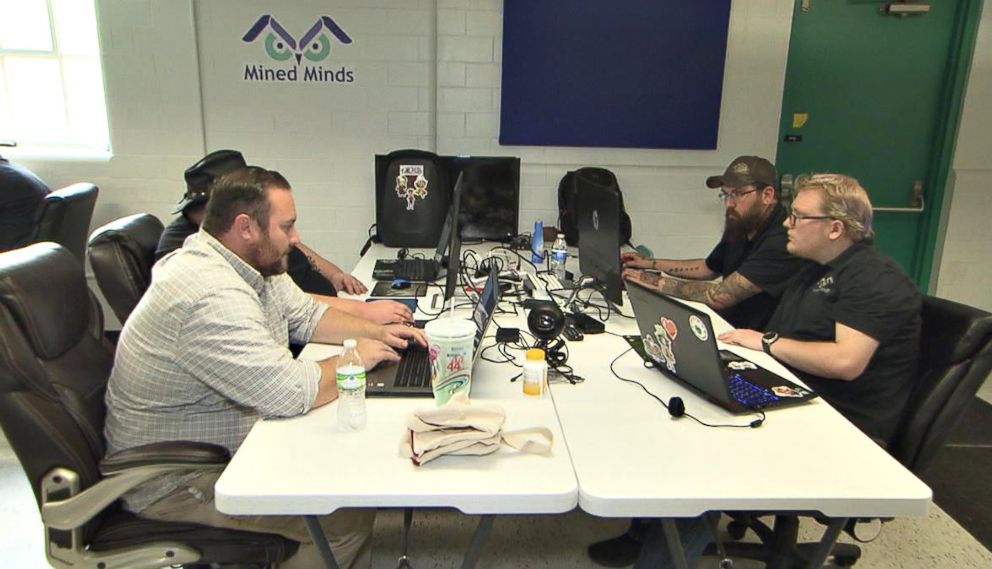 "We require 48-plus hours per week," he said. "And a lot of them (the participants) work full-time jobs along with this."
Initially, he said, the cofounders of Mined Minds completely funded the first several classes but last year the program was selected to be part of the Appalachia Regional Commission and now receives grants.
Marvin Laucher said the impact on the community was "huge."
"Tech is everywhere," he said. "As long as you have Internet, you can work."
He said that while the program had been geared toward former coal miners like himself, Mined Minds now taught people from various walks of life and industries.
"With every one coal-mining job lost, there's five other jobs affected," he said. "So our goal is just anybody that lives in an affected area."
Marvin Laucher and others told ABC News that they hoped coding and other tech-related jobs became the future of West Virginia.
"I know that it's our history, our heritage that we're a coal mining state. I get that. But it's like -- as the world around us expands, we need to expand and bring in this technology, bring in you know all this," Buzzard said. "We just need the opportunity."