Coast Guard Rescues Dog in Icy Michigan Waters
A vet says the Labrador is "very fortunate to be alive."
February 4, 2015, 10:06 AM
— -- A Coast Guard ice rescue crew saved a dog after spotting it jumping into icy waters near Frankfort, Michigan.
Coast Guard members happened to look through a window and see a Labrador jump into Lake Betsie, connected to Lake Michigan, on Tuesday around 10 a.m., Petty Officer Tim Putnam told ABC News today.
Putnam and an ice rescue crew then rushed to get into their dry suits and help the dog, he said.
The 20-minute rescue, caught on video, was "exhausting and difficult," Putnam said. "There were a lot of heavy chunks and plates of ice I had to move around to get to the dog, who seemed shook up and shivering."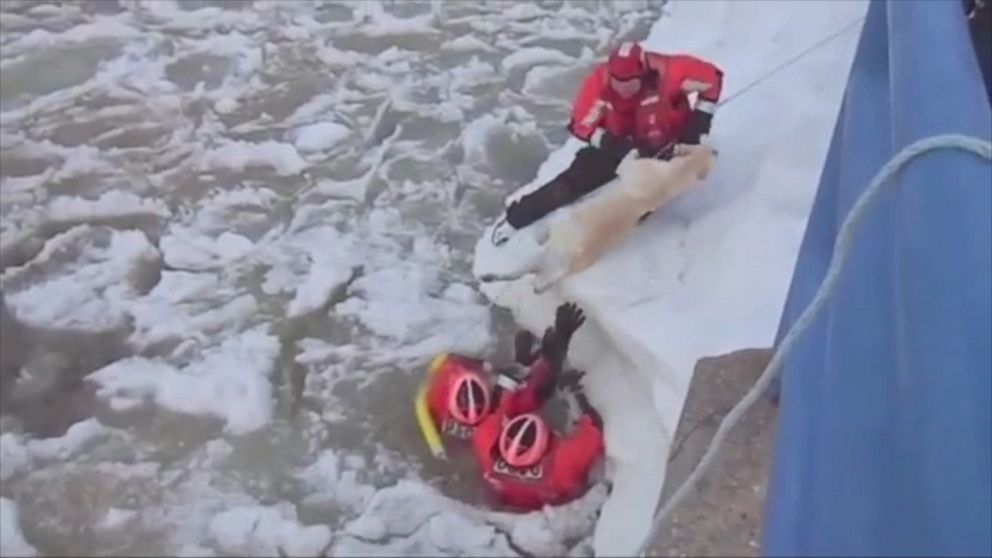 The rest of the rescue team pulled the dog in using a line and dried it off, he said.
The Labrador, later found out to be named Bailey, was transported to Benzie County Animal Shelter, where she was examined and cared for.
"The doctor said was she very fortunate to be alive and OK, because she didn't have much time," Putnam said.
Bailey's owner was later found after a search, he added.
"The owner saw her dog early in the morning, and then it was just gone," Putnam said. "We discovered the dog traveled over eight miles to the lake."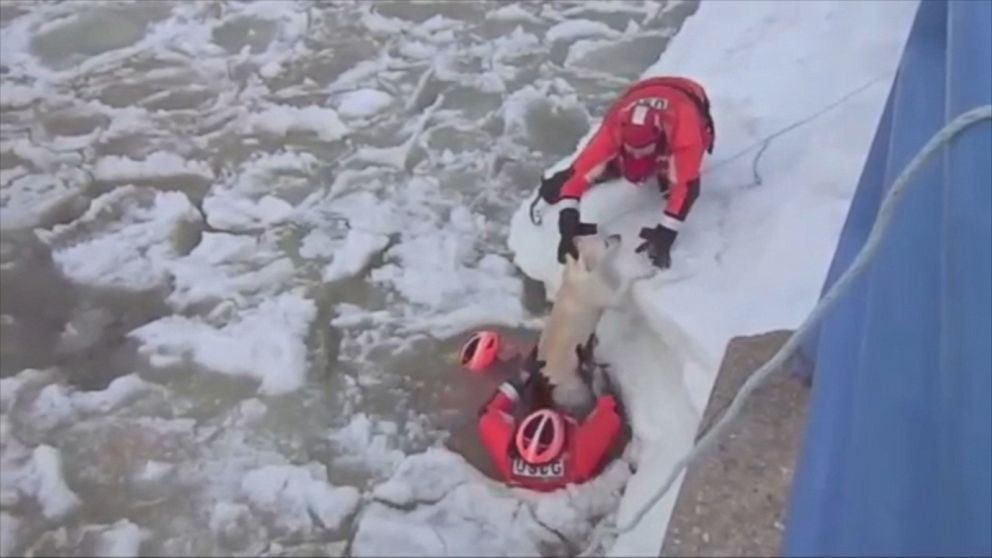 The Coast Guard cautioned that people should not to try and go into icy waters themselves if a person or animal is stranded, but should call the Coast Guard.