— -- An endangered turtle that found itself caught up in a fishing line off New York's Long Island got some help from the Coast Guard.
A fishing vessel came across the entangled leatherback sea turtle around 1:30 p.m. Monday in Fort Pond Bay near Montauk, New York and notified Coast Guard Station Montauk, Coast Guard officials said.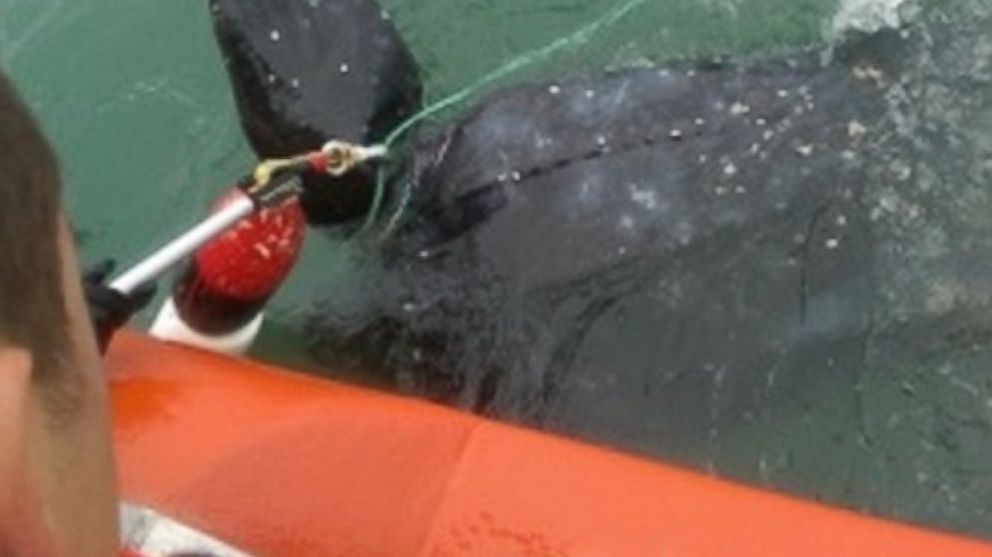 Crewmembers from the Coast Guard then found the turtle caught in a lobster pod line, and were able to successfully cut the line and free the turtle.
"The turtle would have most likely died if the crew did not respond to assist," Petty Officer 3rd Class Matthew Foster, a crewmember at Station Montauk, said in a news release. "The line was around the turtle's neck and fin and was getting tighter."
The turtle showed no signs of injury and was able to swim away, officials said.
"We are glad we were able to execute the mission safely and release the trapped turtle quickly," Foster said.