— -- As deadly Hurricane Matthew turns toward Florida, Georgia and South Carolina, many coastal residents in the south are boarding up their windows, leaving their homes and heading to the highways, following official orders to evacuate.
But others are trying their luck and staying put.
Joy Clements, a bartender at a cafe on Tybee Island, a coastal town near Savannah, Ga., told ABC News this morning that she's not evacuating.
"It just doesn't seem necessary to leave," she said.
Clements, who has lived on Tybee Island for about 10 years, said, "We go through something like this every year."
"This one seems a little bit more scary, but not enough to evacuate," she said. "The weather doesn't look too bad today."
Clements said many local business, including the cafe where she works, are open. The restaurants, bars and stores that cater to tourists, however, are closed, she added.
"I think for a lot of people it's necessary [to evacuate] -- for people that are not from the area," Clements said. But she will give into Mother Nature "if it does get scary out here."
Georgia Gov. Nathan Deal has issued mandatory evacuations along the entire Georgia coast.
"We are not going to drag people out of their house against their will," Deal said today. "We are hoping that people will heed the warning. I don't intend to prosecute anyone for not leaving -- I think Mother Nature will take care of them."
In Charleston, SC, which is under evacuation orders, biscuit shop owner Carrie Morey said her store was the only one open on the block today.
She told her staff it was up to them if they wanted to come into work, and many agreed to come in. They opened with a limited menu this morning and "sold out of everything in morning rush." Then they closed and put the sandbags up.
"Every person that came in told us how grateful they were" to have somewhere open for food, she told ABC News. "I felt good about doing our part where we can."
Morey, a Charleston local, said she hasn't decided yet if her family will evacuate. At least for tonight, they are staying put.
"We have three small children and two pets, and my husband and I are watching the news very closely," she said. "We are taking preparations as far as boarding up our house, but we are not making any decisions [about leaving] until tomorrow morning."
In fact, Morey will be meeting friends for dinner tonight and "just enjoying the quiet."
In Pawleys Island, SC, a coastal town about 75 miles north of Charleston also under evacuation orders, resident Kelsey Stone has decided to stick around despite the warnings.
"Our home, our business is here, so you gotta take care of your home, so you can't leave. And if you can leave, you can't come back," she said as she filled sandbags. "A lot of people we know who have businesses are staying. All you can do is prepare and just hope for the best, and take care of what you can."
In South Carolina about 1.1 million people have been ordered to evacuate along the coast.
Gov. Nikki Haley said this morning that "not enough" have left.
"We need more people evacuating," she said.
"Residents that don't leave today will realize that nothing is open," she said. "Gas stations, pharmacies, everything will close."
In Palm Beach, Fla., where all residents were told to evacuate, a man told ABC affiliate WPLG in Miami that he is staying put.
"I love the excitement," he told WPLG. "I've been in many hurricanes before and I've survived them all."
Only four other people in his building are hunkering down, he said.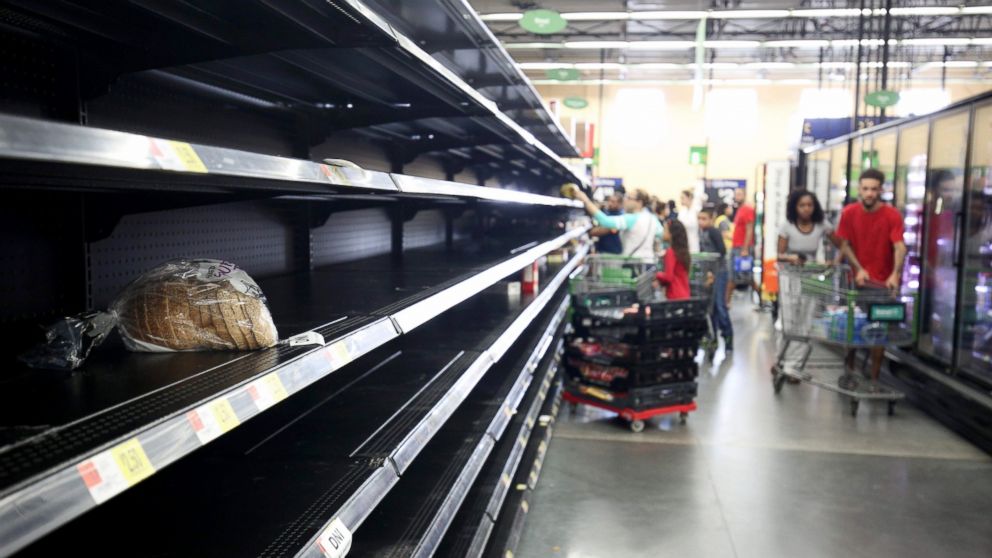 Florida Gov. Rick Scott said roughly 1.5 million Floridians are under evacuation orders.
"This is serious," he said.
"If you're in an area that's low lying ... there's no reason to wait," Scott said. "This is life and death."
ABC News' Janet Weinstein contributed to this report.