— -- A Colorado woman is suing General Motors after an accident left her trapped in her car at the bottom of a ravine.
Kristin Hopkins, 45, spent six days in the car following the April 2014 accident, which resulted in both of her legs being amputated below the knees.
Hopkins' 2009 Chevrolet Malibu plummeted hundreds of feet from a Colorado road. A complaint filed Tuesday against the automotive company claims GM's "[inadequate] quality control measures and using inappropriate manufacturing practices" are to blame for the crash. The complaint alleges that the car's power steering, electronic stability control and panic braking assist all failed.
"We had the best engineer in the country look into this. The one with probably the most credibility in looking into car problems, and she came to these conclusions," Hopkins' attorney, Kurt Zaner, said. "We think that had these failures not occurred, then this crash wouldn't have happened."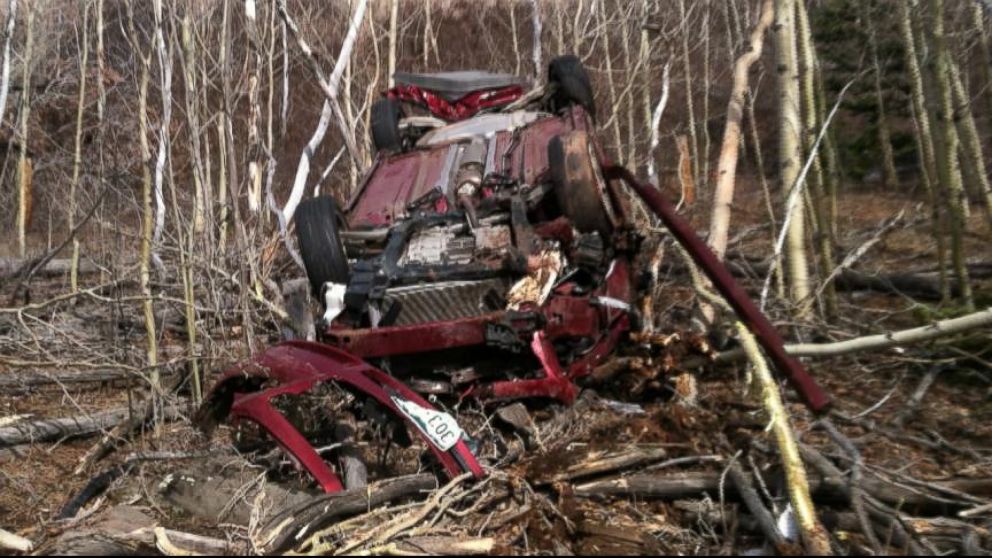 Hopkins says she received a recall letter from GM about her 2009 Malibu about two months after her accident. A second letter came weeks ago.
"GM knew about these problems, they knew they put an unsafe car on the road and they acted entirely too late to try and correct that failure," Zaner said.
General Motors released a statement after Hopkins' complaint was filed.
"GM is learning the details of this tragic accident," the statement reads. "We will investigate this matter and work to understand what happened and why."
The single mother of four spent six days inside her wrecked car, suffering from hypothermia. She managed to write distress signals on a placard and red-and-white umbrella.
"Need Dr. hurt and bleeding," she wrote on one of the umbrella's panels. On another: "Thirsty and hungry 6 days no food or water."
Hopkins said her doctors told her that she had about eight hours to live when passersby spotted her car in the tangled trees.
"Well, thank God it didn't happen," Hopkins said. "I had two angels that basically saved my life. They didn't know if I was alive. They looked in the window and was like, 'There's a dead body in there,' and told the police."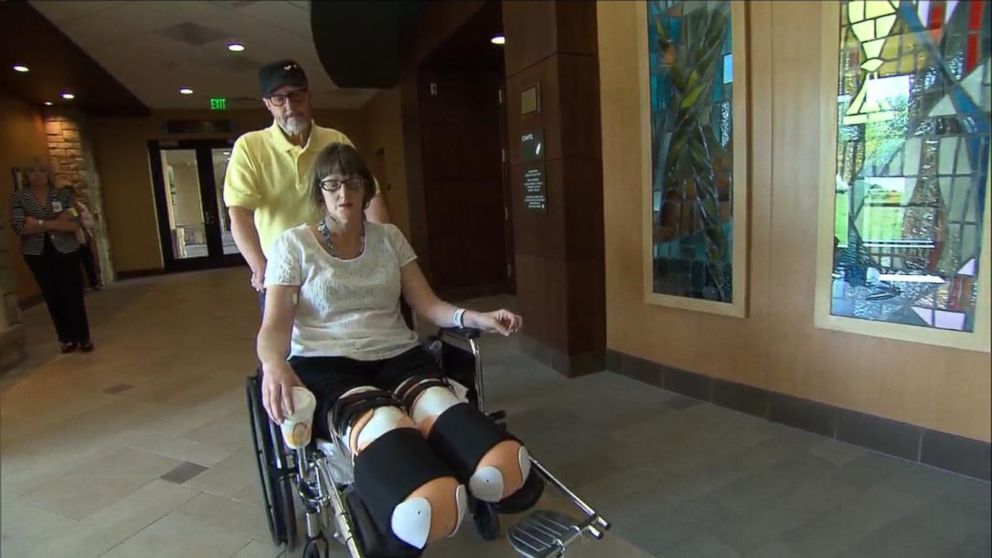 Hopkins suffered from a traumatic brain injury and is learning to walk with her prosthetic legs, even driving again. Her journey to recovery continues.
"I don't want anybody else to get in an accident," she said. "I don't want my kids to get in an accident. I don't want them to get hurt. It kind of changes your life."