— -- Meet 6-year-old Golden Retriever Jo Jo, a trained Comfort dog helping ease the fears of terrified kids at one Illinois children's dental clinic.
The youngsters find comfort and security by petting Jo Jo or by holding her paws during their procedures, according to Dr. Paul Egger of the Pediatric Dentistry of Northbrook.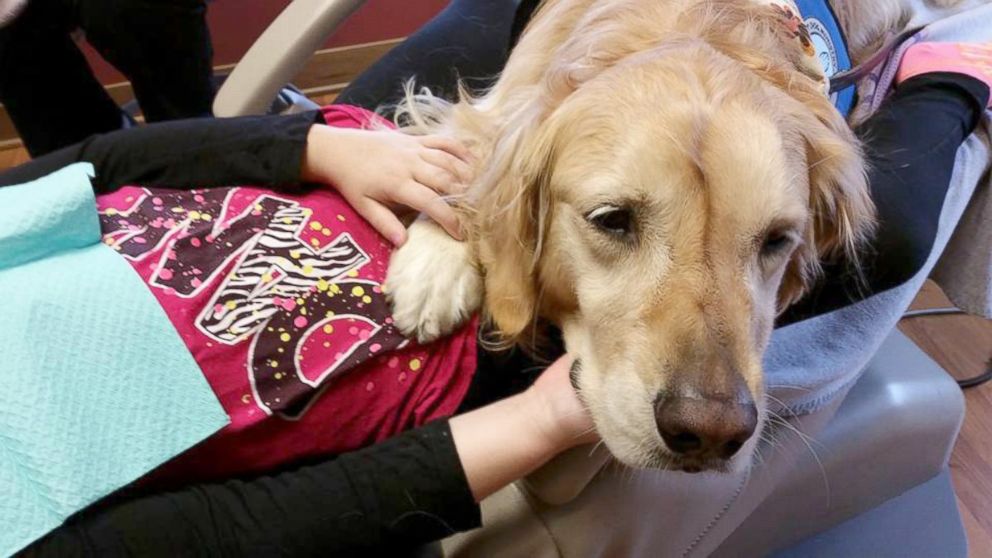 This isn't Jo Jo's first rodeo. She has been a source of strength for many kids and adults facing tough situations, including the traumatized students at Sandy Hook Elementary School in Connecticut after a mass shooting in 2012 left 26 dead, her handler Lynne Ryan told ABC News.
It was Ryan's idea to bring Jo Jo to the dental clinic where she works as a dental assistant.
"You have apprehensive kids in the dental office," Ryan said. "And what a great job Jo Jo could do here."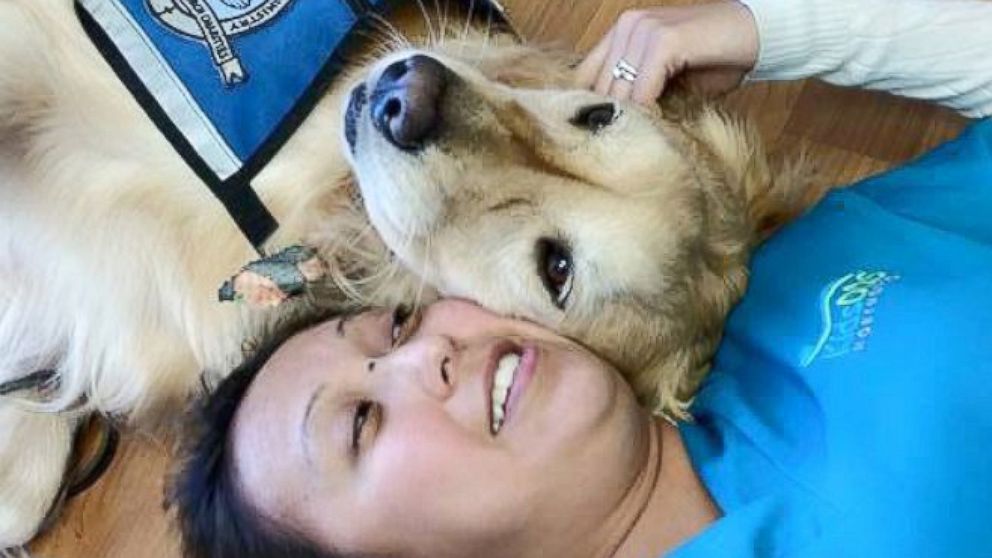 Dogs that act in this capacity must be certified to do so, Dr. Cheryl London of the Ohio State University's Veterinary Medical Center told ABC News. "Therapy dogs are highly trained and highly screened."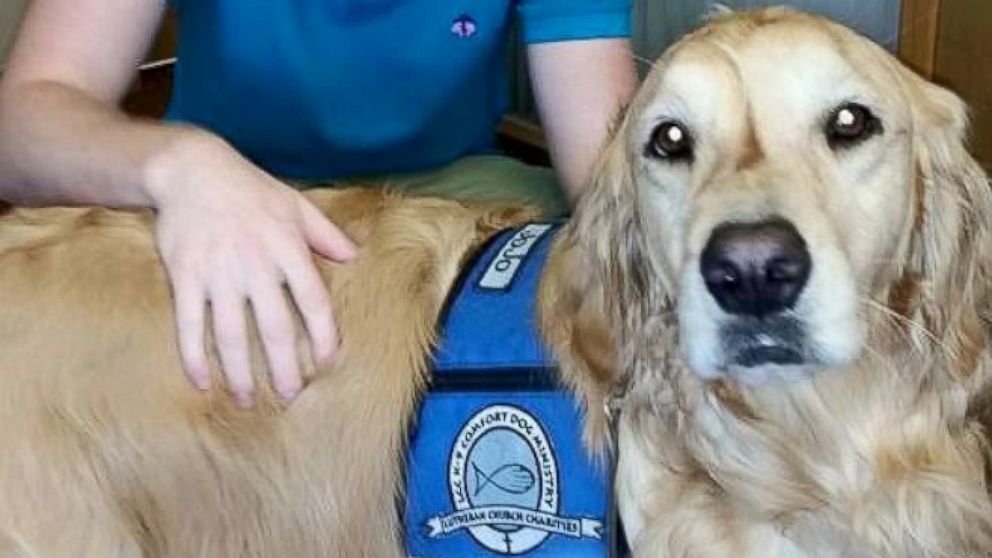 There would only be one concern. "The potential drawback would be if a child had allergies," London said.
Jo Jo works only with patients who are comfortable having her around them, and she only works once a month.
"We take her wherever people need comfort," Ryan said. "It's kind of like having a big stuffed animal in the office."