It is a song played at just about every sporting event, from football to baseball, basketball to hockey -- and Bobby Kent holds a copyright for it.
You've heard it: "Da-da-da-Da-da-Da! Charge!"
"I was working for the San Diego Chargers. I was in charge of all the music at the games ... we had a 20-piece band," Kent told ABC News. "We just started playing it and the crowd went crazy. ... Then everybody I guess started using it."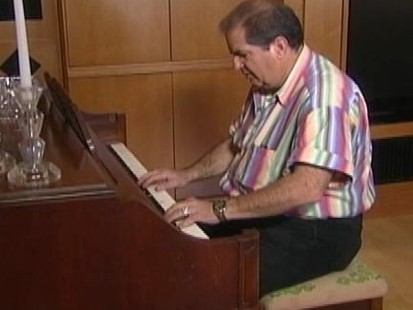 The end of the song is the iconic rallying cry. Now Kent says he hopes the song he calls "Stadium Doodads" -- which motivated many teams to victory -- will lead him to financial rewards.
Kent is suing the American Society of Composers, Author and Publishers (ASCAP), which licensed the song to venues for more than 20 years, as well as virtually every major-league team in every professional sport. He claims he was not compensated properly for the song's use.
"I didn't know all these years that I was entitled to more than what I was paid for when I played the music myself until it started being played at the 'Tonight Show,'" said Kent.
Five years ago Kent licensed the song to the "Tonight Show." Last year he mailed a letter to every professional sports franchise requesting money for the usage of the song. The only team that responded was the Los Angeles Lakers, which paid him $3,000.
"I'm trying to get what I'm owed," said Kent, who argues that whenever music is played over the airwaves, music royalties are supposed to be paid to the publisher and the writer.
"I am both and we haven't been getting paid," he said.
However, according to the Miami Herald, the University of Southern California marching band says the real composer is Tommy Walker, who was both USC's drum major and field goal kicker.
"The USC band has been playing this as a stadium rally cry since the 1950s," Associate Band Director Tony Fox told the Herald. "Everybody in Southern California knows that this is where it comes from."
Kent says his song and USC's are not at all similar.
"Their music is not anything like what we have ... it's a totally different song they have exactly six notes like mine."
For now, Kent's legal fight continues...da-da-da-Da-da-Da! Charge!