— -- Commentators on social media are calling for the Confederate flag that remained flying outside South Carolina's state house this afternoon after nine people were shot dead at the Emanuel AME Church in Charleston, South Carolina, to be removed on the grounds that it is "insulting" to the victims of the shooting.
Gov. Nikki Haley, who was in tears during a news conference this morning on the mass shooting at the historically black church, previously rejected the notion of removing the flag at a debate last year, saying it was a "sensitive issue" but that she didn't believe the flag presented an image problem for the state because she never had "one conversation with a single CEO about the Confederate flag."
Haley's press secretary told ABC News today, "In South Carolina, the governor does not have legal authority to alter the flag. Only the General Assembly can do that."
The offices of South Carolina's General Assembly and South Carolina Lt. Gov. Henry D. McMaster did not immediately respond to ABC News' requests for comment.
South Carolina, which is one of five states that still doesn't have a state hate crime law, recently celebrated "Confederate Memorial Day" this past May, during which a large Confederate flag was displayed on the steps of the South Carolina State Capitol.
Many object to the flying of the Confederate flag, which some say recalls the South's support for slavery during the Civil War. Supporters say it's a symbol of southern heritage.
The governor and the state is now under fire on social media, where many are linking the state's acceptance of the Confederate flag to the Charleston shooting, which is being investigated as a federal "hate crime," according to federal authorities.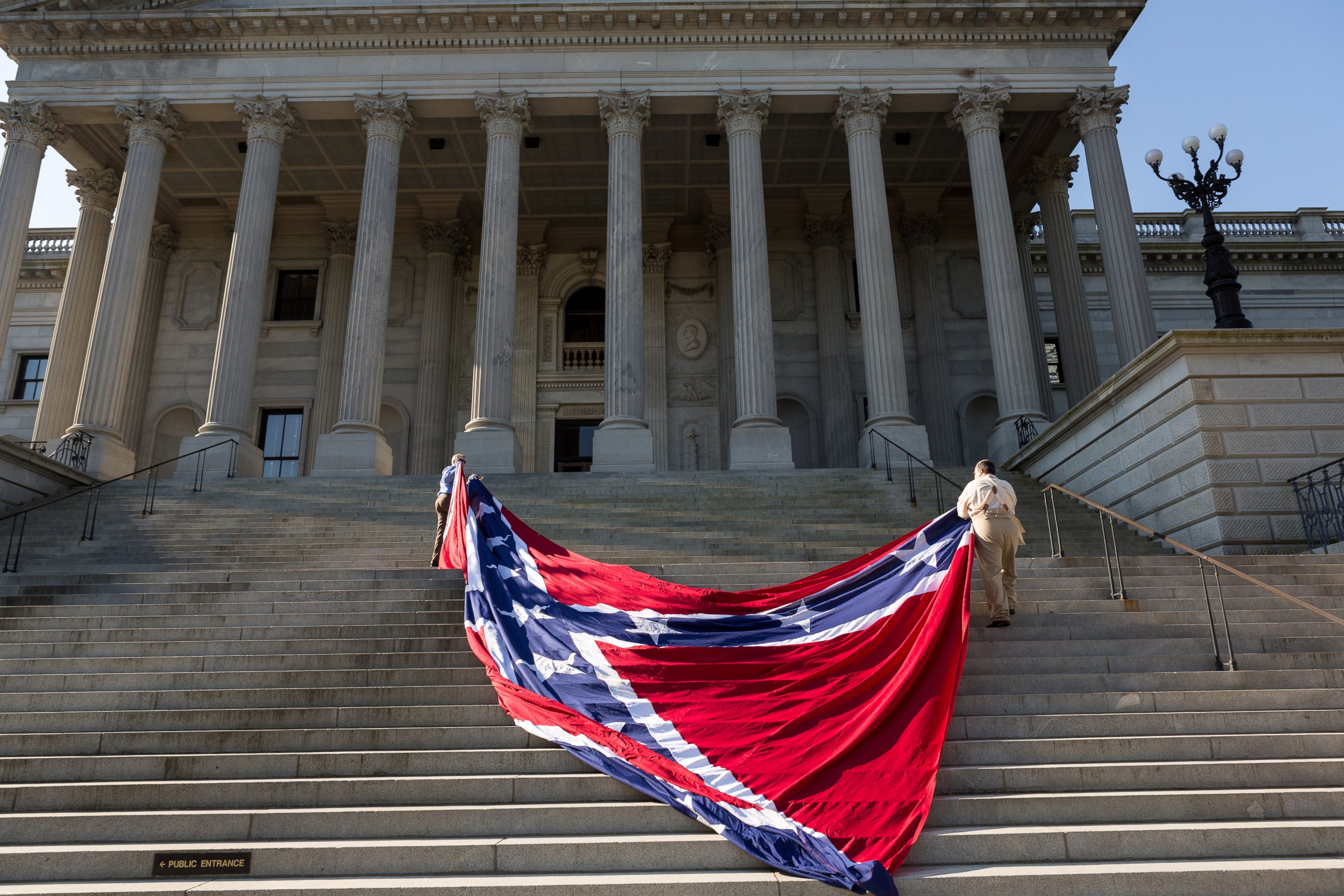 There were over 36,600 tweets with the word "Confederate flag" over the past day, according to Twitter analytic service, Topsy.
The Southern Poverty Law Center also tweeted a photo of a man believed to be 21-year-old Charleston shooting suspect, Dylann Roof, on a car with a Confederate Flag license plate.
The debate about the Confederate flag in South Carolina coincidentally occurred the same day that the Supreme court ruled that Texas could reject license plates featuring the controversial flag.