— -- Four Confederate monuments were removed in Baltimore, Maryland, overnight, days after Charlottesville, Virginia, became the center of a deadly clash over the planned removal of a Robert E. Lee statue.
The removed statues, according to ABC's Baltimore affiliate WMAR, included the monument of Confederate generals Robert E. Lee and Thomas. J. "Stonewall" Jackson; the Confederate Women's Monument; the Confederate Soldiers and Sailors Monument; and the monument of Roger B. Taney, who wrote the 1856 Supreme Court ruling that denied citizenship to African Americans.
Dozens of people cheered as the statues came down, WMAR reported.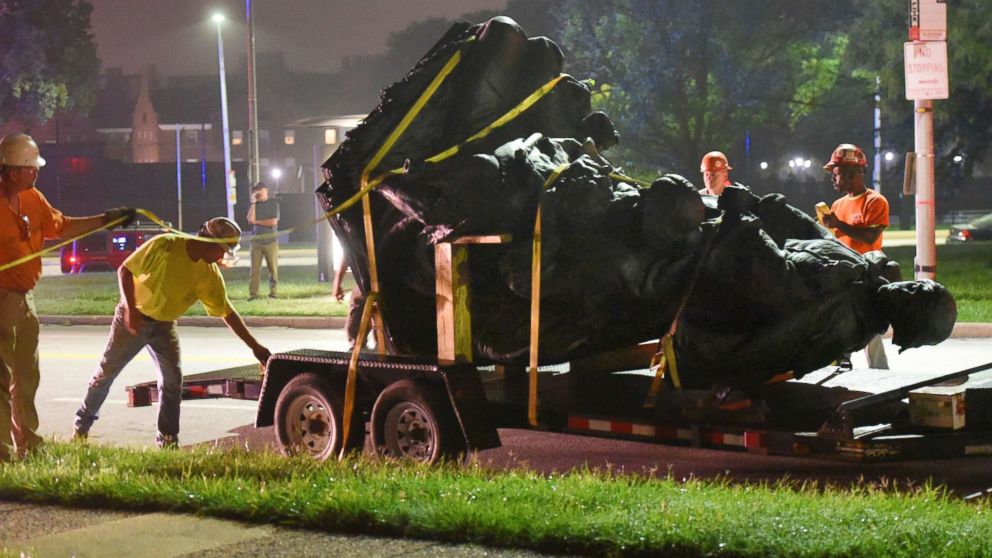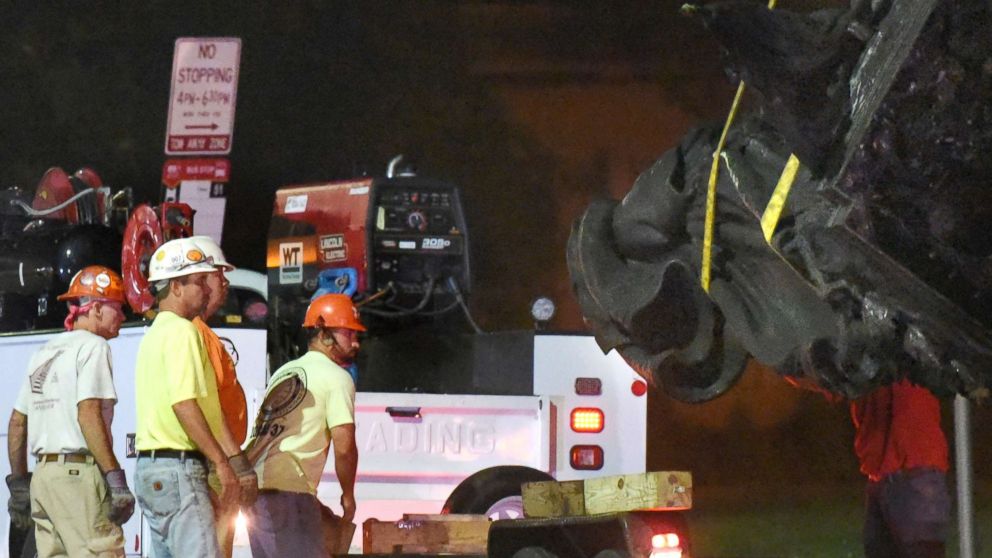 Baltimore Mayor Catherine Pugh said Monday that monuments would be taken down and moved to cemeteries, and hours later, the city council voted unanimously to have the statues destroyed, The Associated Press reported.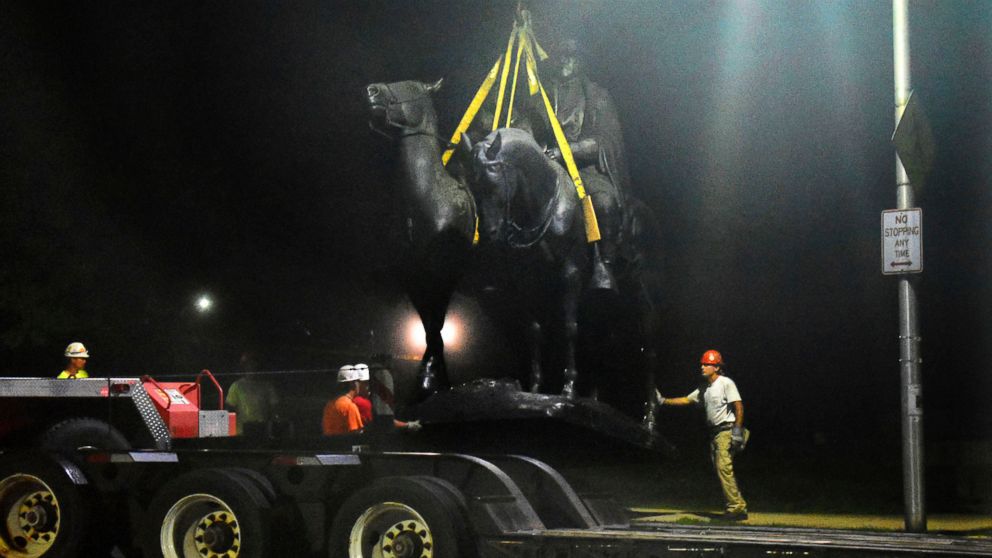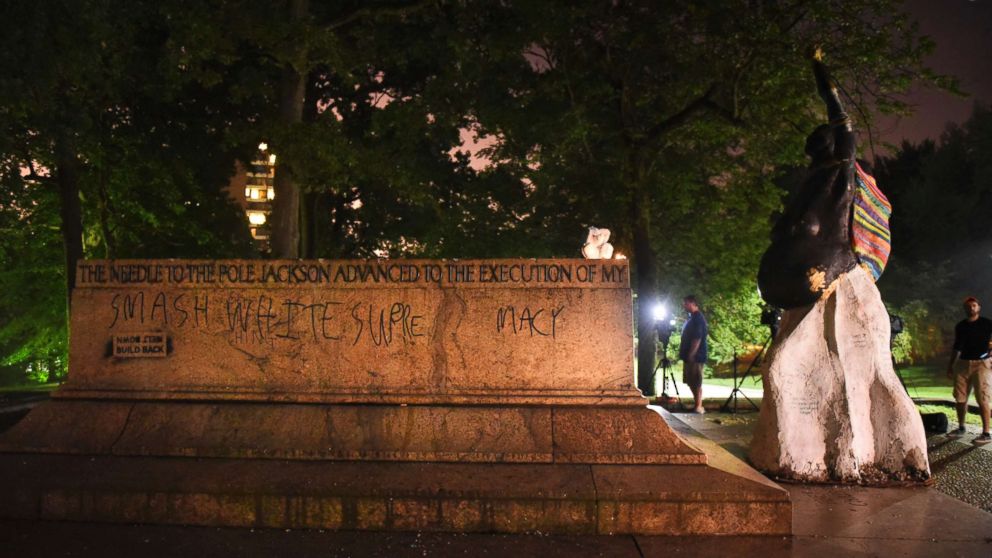 According to The Baltimore Sun, Pugh said the removal process began Tuesday at 11:30 p.m. and was completed today at 5:30 a.m.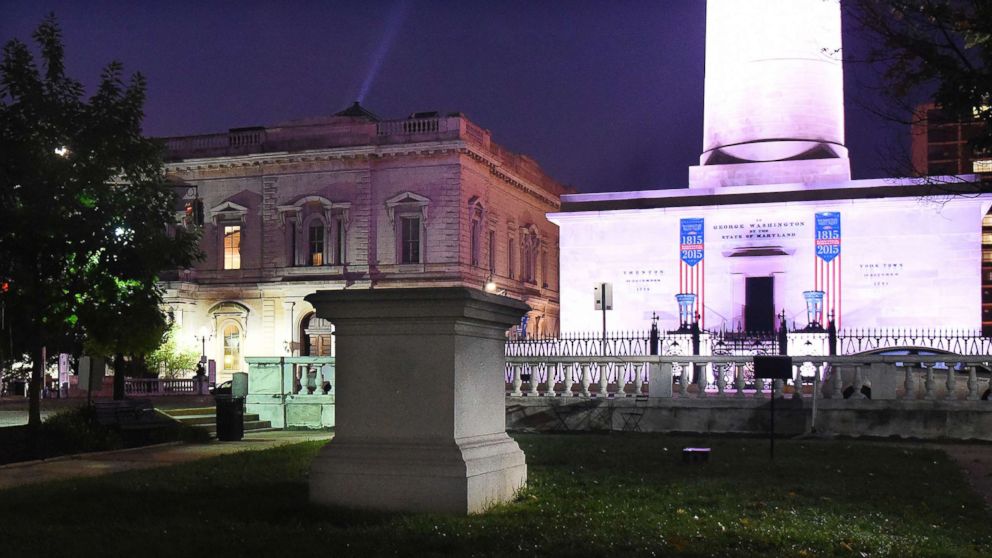 Pugh said at a news conference this morning, "I felt that the best way to remove the monuments was to remove them overnight."
She thought it was important to move quickly and quietly because of "the climate of this nation," she said.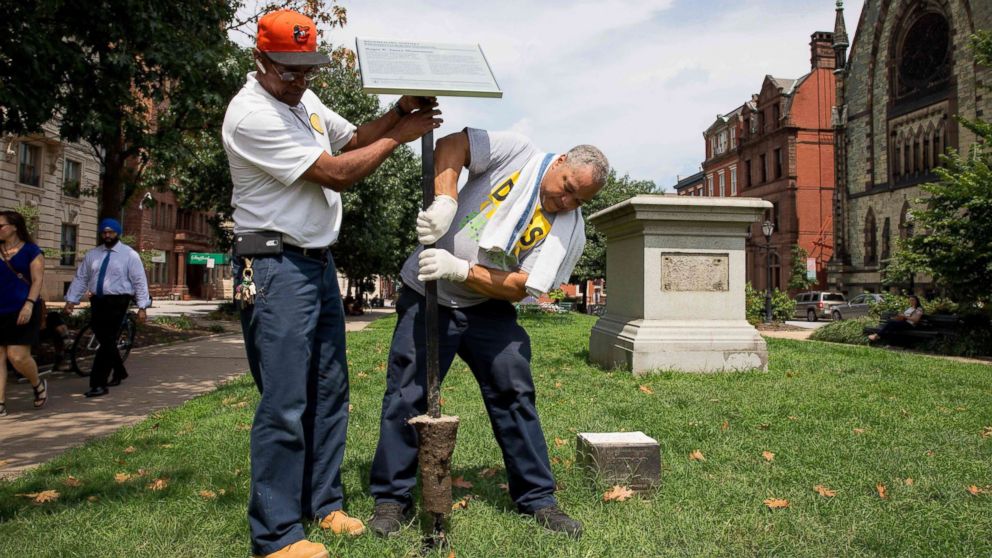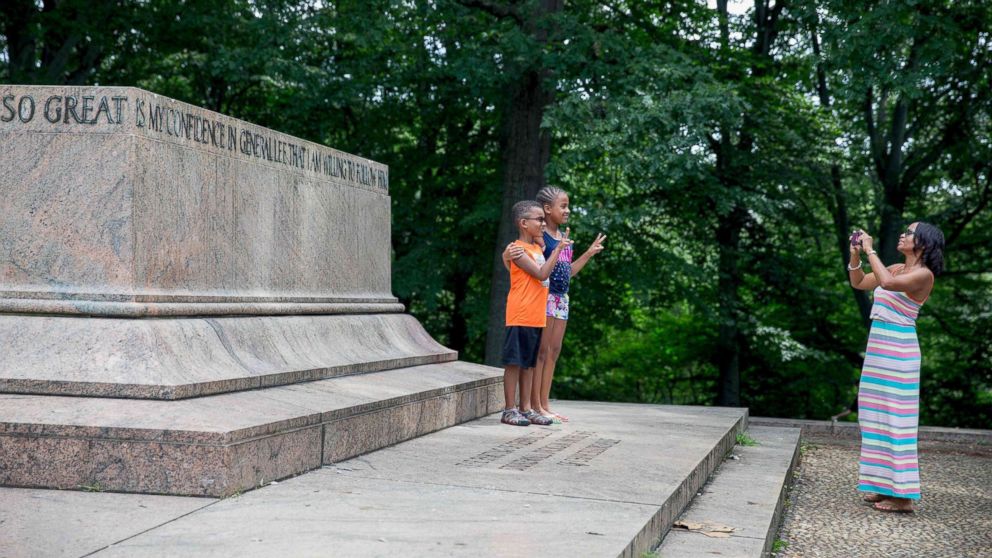 Maryland Gov. Larry Hogan said in a statement Tuesday that he is asking the State House Trust to remove the Justice Roger B. Taney statue from the State House grounds.
"As I said at my inauguration, Maryland has always been a state of middle temperament, which is a guiding principle of our administration. While we cannot hide from our history – nor should we – the time has come to make clear the difference between properly acknowledging our past and glorifying the darkest chapters of our history," Hogan said.
The removal of Baltimore's statues comes days after a protest in Charlottesville turned deadly.
White nationalists, neo-Nazis, skinheads and Ku Klux Klan members joined together in a Unite the Right rally in Charlottesville to protest the removal of the Lee statue. Hundreds of counterprotesters also showed up, which led to street brawls and violent clashes.
A driver plowed into a group of people who were protesting the white nationalists, killing one and injuring many others. The suspected driver is in custody and facing charges.
Two Virginia State Troopers helping with the response to the clashes also died that day in a helicopter crash.
Beyond Baltimore, the violence in Charlottesville has put a new spotlight on Confederate monuments around the nation, and from California, to Kentucky, to New York, there are calls for some Confederate symbols to be removed.