April 25, 2014— -- A Connecticut high school student was stabbed to death today by a classmate after students said she apparently refused a boy's offer to attend the prom tonight as his date.
Maren Sanchez, 16, was stabbed while in the hallway at Jonathan Law High School in Milford, Conn., this morning, Chief of Police Keith Mello said at a news conference.
Sanchez, a junior, was stabbed at 7:15 a.m. and taken to Bridgeport Hospital, where she died a short time later.
"There were some severe injuries that were visible around the neck area," Mello said.
After the altercation, he said the suspect was taken into custody by the school resource officer.
Students were dismissed for the day and prom has been postponed, officials said.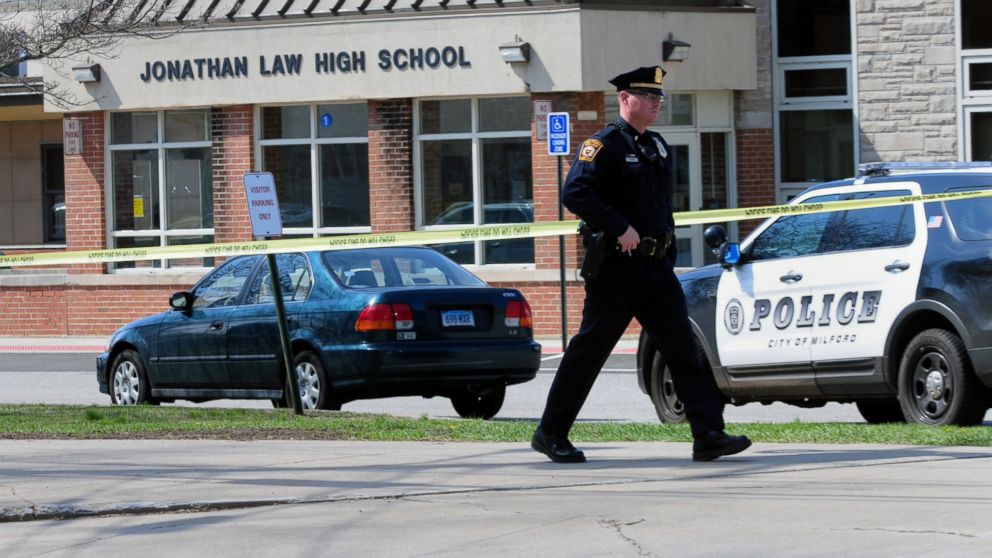 Police and school administrators did not confirm the motive, but said they were aware of reports about a possible dispute over the dance.
"We're not going under that assumption right now until we have information that confirms that," Milford Superintendent Dr. Elizabeth Feser said. "Anything is possible. We'll get to the bottom of how this happened, why this happened."
The 16-year-old suspect, whose name has not been released, is scheduled to appear in juvenile court on Monday, where the state's attorney will decide whether to charge him as an adult.
Edward Kovac, Sanchez's cousin, read a statement from her family this afternoon, calling her death "devastating." He described the honor student as someone who was "full of hopes and dreams."
"Maren should be celebrating at her prom this evening with her friends and classmates," he added. "Instead, we are mourning her death."
Sanchez was "extremely involved" at her school, according to Feser, who said she was an athlete and a member of the National Honor Society.
"[She was] a very well-respected, liked, academically did extremely well," Feser said. "Just a wonderful young woman."