Connecticut state Rep. Quentin Williams was killed in a car crash after he was struck by a wrong-way driver, hours after he was sworn in for his third term on Wednesday, officials said.
Williams, known as "Q," was 39 years old. The Democrat had served the residents of his hometown of Middletown in the Connecticut State House since 2019. He was recently appointed to serve as co-chair of the legislature's labor committee.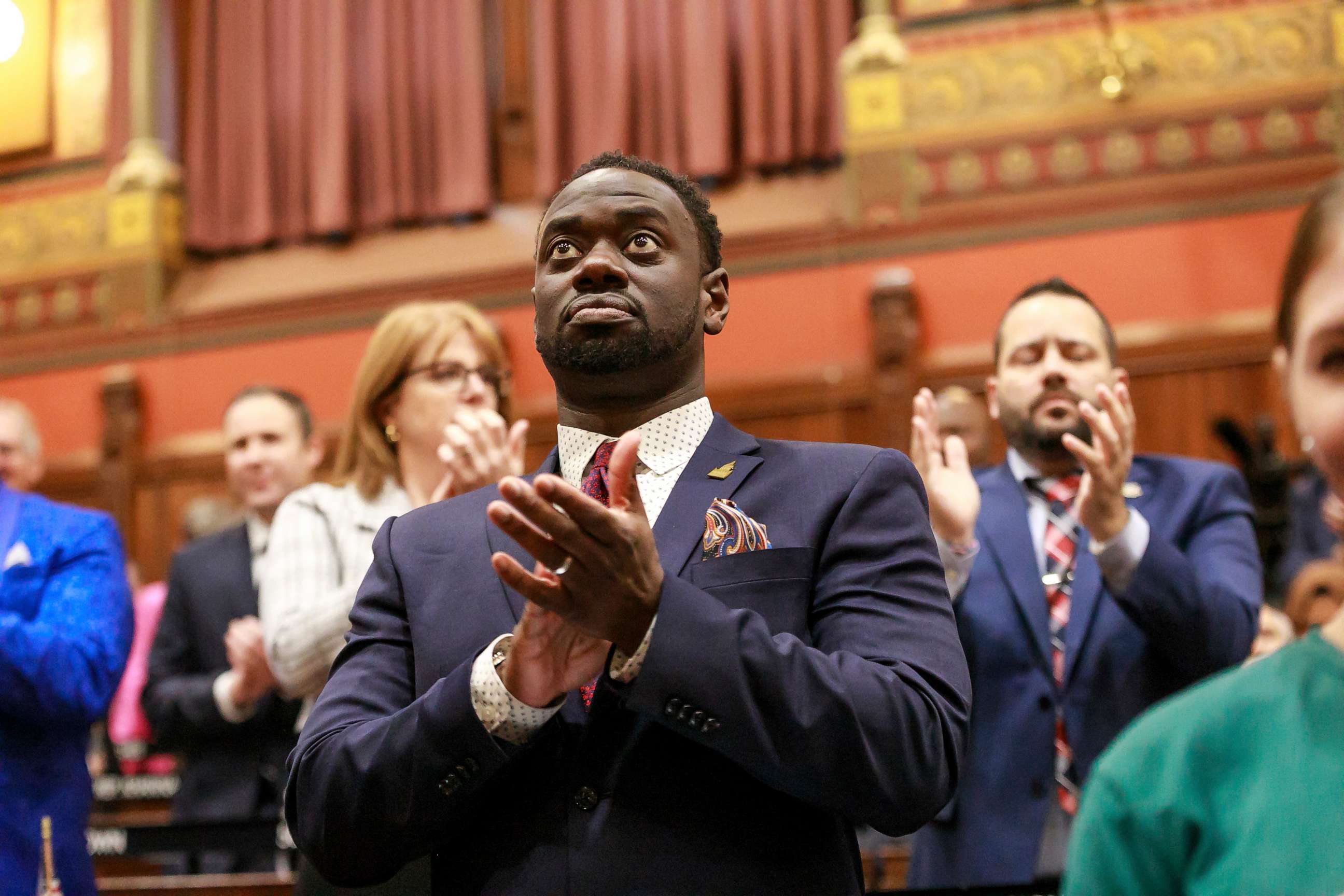 Williams was driving on Route 9 in Cromwell early Thursday when a driver traveling the wrong way in the lane struck him head-on shortly before 1 a.m., Connecticut State Police said.
His car became fully engulfed in flames and he was pronounced dead at the scene, police said. Williams was identified by police as the driver following an autopsy.
The wrong-way driver was also pronounced dead at the scene, police said. The driver was identified by police as Kimede Mustafaj, 27, of Manchester, Connecticut.
Connecticut state legislators expressed shock and dismay over their colleague's untimely death.
"Rep. Williams was an amazing human being. His infectious smile could instantly make a difficult day better," Connecticut House Majority Leader Jason Rojas said in a statement. "He was an amazing husband, friend and colleague. He loved community and serving others. Truly -- a friend to all who knew him. This is a terrible tragedy and a great loss to our state."
State Sen. Matt Lesser called Williams a "beloved friend" whose death was "shocking and unfathomable."
"As a legislator he was a passionate and committed public servant whose intellect and warmth made our state a better place and the General Assembly a better place," Lesser said in a statement.
Williams was also a "trailblazer" as the first Black state representative ever elected in Middletown, Lesser added.
Connecticut House Minority Leader Vincent Candelora said Williams was a "young, emerging leader who deftly balanced forward-looking thoughtfulness with passion and charisma."
"His tragic passing is a devastating loss for the General Assembly, Middletown, and the State of Connecticut," Candelora said in a statement.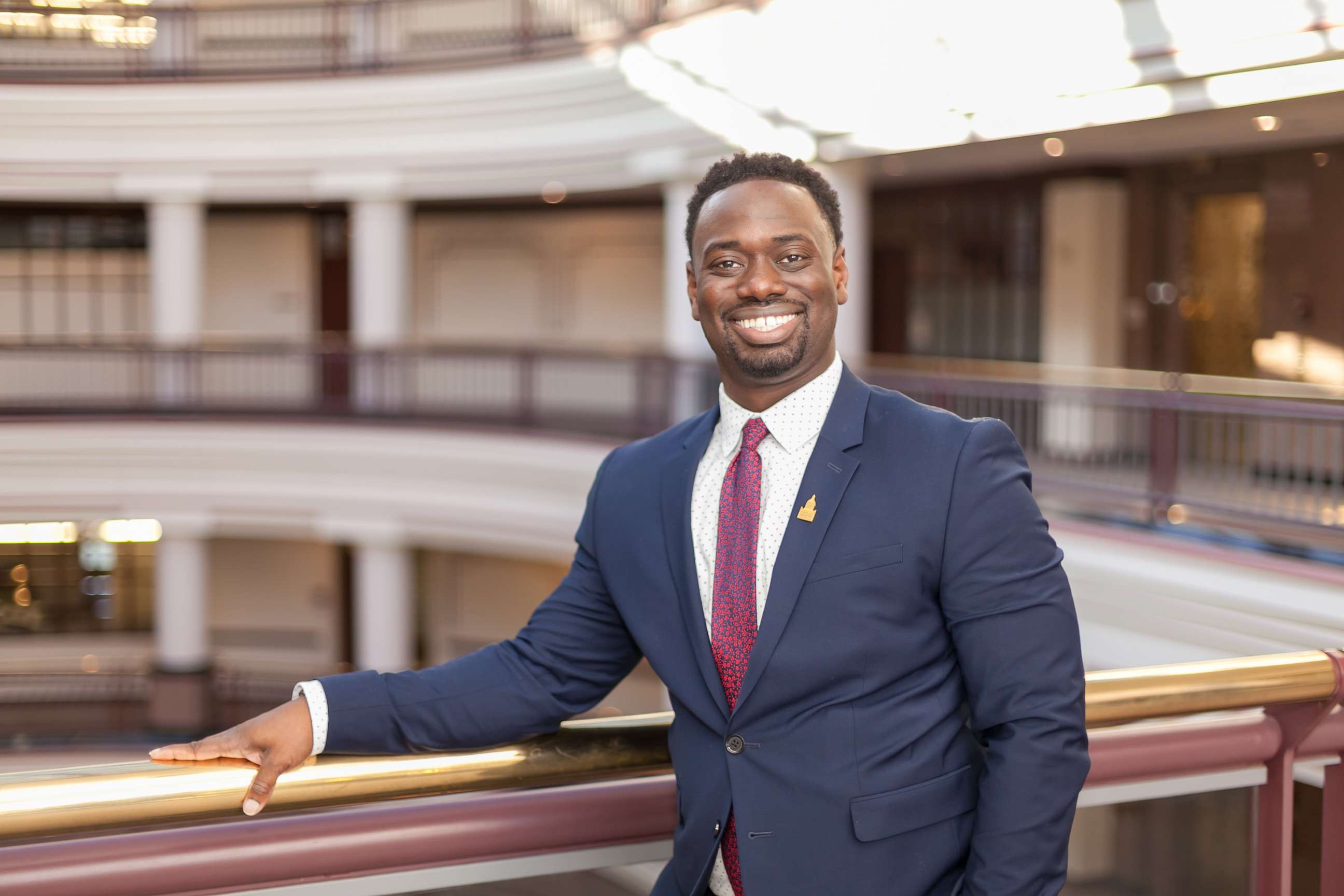 State leaders canceled legislative meetings and closed the Capitol Complex in Hartford on Thursday in the wake of Williams' death.
Connecticut Gov. Ned Lamont ordered that state flags be lowered to half-staff, effective immediately, in honor of Williams.
"This is devastating news, and I am incredibly saddened by this tragedy," Lamont said in a statement. "Quentin had an infectiously optimistic personality, and he absolutely loved having the opportunity to represent his lifelong home of Middletown at the State Capitol. Public service was his passion, and he was always advocating on behalf of the people of his hometown. He was a genuine person with a genuine soul, and he will be missed."
Williams was the director of advocacy and policy for Excellence Community Schools and the co-founder of the education nonprofit EquityCT, according to his biography on the State House Democrats' website.
Williams is survived by his wife, Carrissa Williams. Information on services will be available in the coming days, state officials said.