— -- The contract employee accused of starting the fire at an FAA facility outside Chicago that canceled and delayed hundreds of flights today is a 36-year-old man who used an unidentified accelerant and acted alone, according to the Aurora, Illinois, chief of police.
More than 2,000 flights at O'Hare and Midway airports were cancelled when the facility went down, disrupting flights for travelers across the country.
Police late today charged Brian Howard of Naperville, Ill., in connection with the fire at the FAA Air Route Traffic Control Center in Aurora, Ill. Howard was charged in U.S. District Court in Chicago with one count of Destruction of Aircraft or Aircraft Facilities. Howard faces a possible sentence of up to 20 years in prison and a maximum fine of $250,000.
Chicago Flight Cancellations Overwhelm Airports
Chief Greg Thomas earlier today said Howard suffered self-inflicted stab wounds that he is expected to survive. He's in stable condition at an area hospital, the FBI said in a statement.
According to the complaint, Howard allegedly entered the facility at 5:06 a.m. dragging a black hard-sided roller board suitcase. The complaint alleges that at 5:36 a.m., a message appeared on a Facebook account held in Howard's name, and that message, containing a reference to ZAU, the three-letter call number for the facility, was subsequently forwarded to law enforcement authorities.
Paramedics from the Aurora Fire Department, responding to a 911 call at 5:42 a.m. by an individual at the facility, entered the basement and followed a trail of blood that ultimately led to an individual later identified as Howard, according to the complaint.
Thomas told reporters this morning, "It appears to be a fire set by a contract employee. There was no terrorist act."
RELATED: See What It Looks Like When You Shut Down a Major Airport
The suspect was taken to the hospital with burns all over his body and self-inflicted knife wounds, a federal law enforcement source told ABC News. Howard was not an FAA employee but authorized to be in the facility, according to two sources. His motivation is still unclear.
A federal law enforcement official told ABC News "It sounds like it [the fire] was intentionally set," though adding "it does not sound like it was an attack on the facility."
The FAA halted flights to and around Chicago, which is served by one of the nation's busiest airports, O'Hare International, and the smaller Midway International.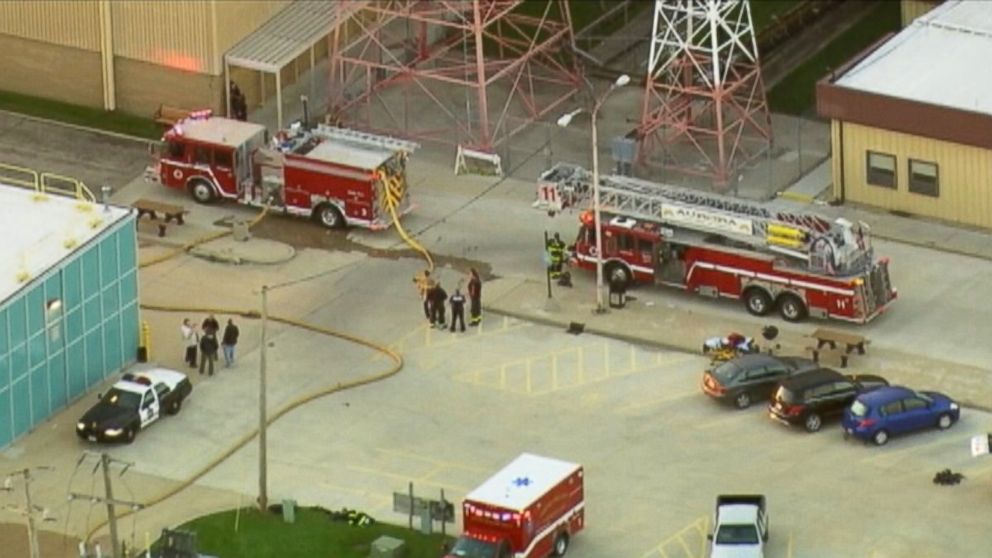 City of Aurora spokesman Ferrelli said, "At 5:42 a.m. Aurora Fire and Police responded to the FAA Air Traffic Control Center, 619 W. Indian Trail, for a report of a fire in the basement of the facility."
He added: "Approximately 15 to 30 employees at the center were evacuated. One other employee, and adult male, approximately 50 years old, was treated at the scene for smoke inhalation."
Chief Thomas said the 50-year-old man was released and is not the contract employee.
The fire occurred in the facility's main telecommunications area, which is an important location for handling communications with aircraft, a senior government official told ABC News.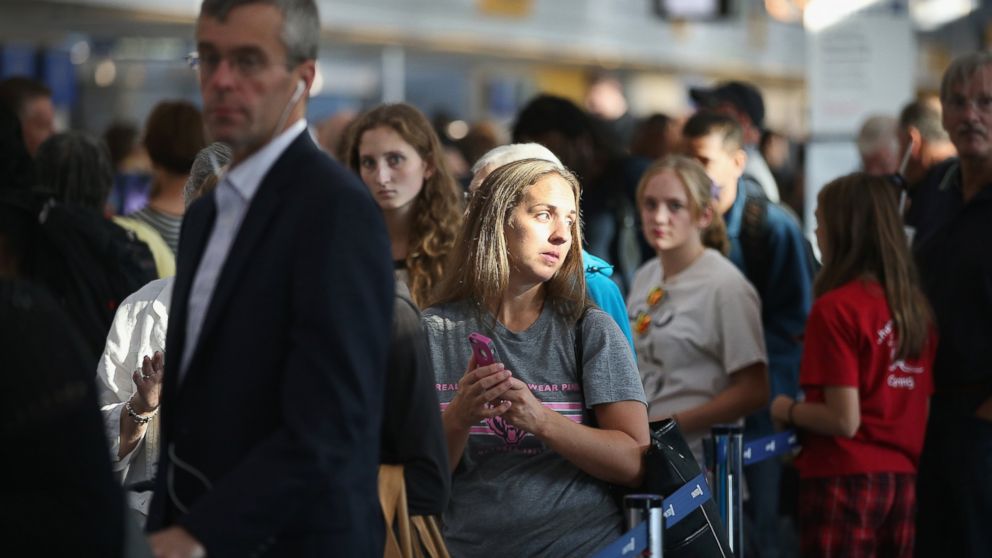 "At Midway, Southwest Airlines has suspended flights until noon," the department said in a statement.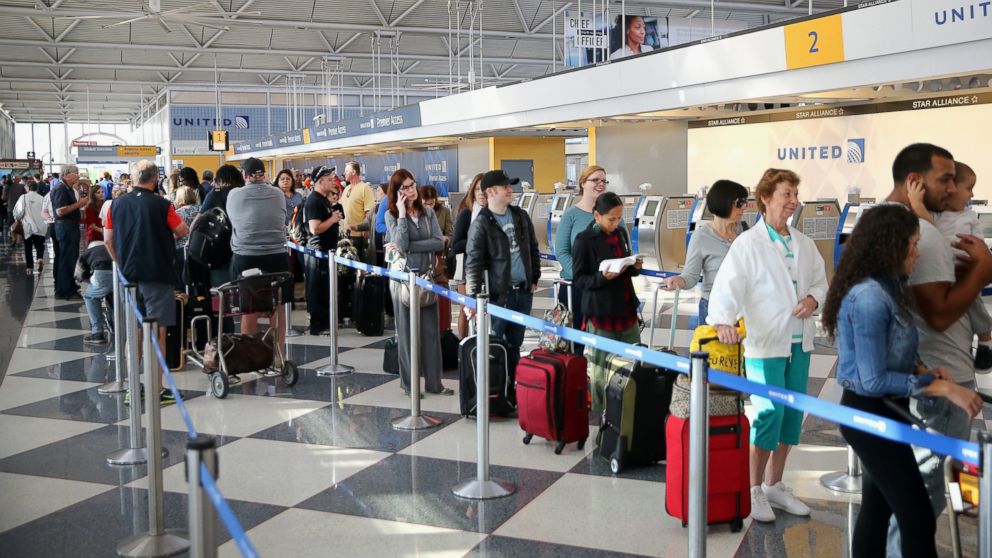 Some flights have resumed but, as of 3:25 p.m. ET, the number of canceled and delayed flights at the two Chicago airports totaled 2,022. Officials said more delays and cancellations were expected over the next several days.
The FAA is working with carriers to minimize the disruptions. "There is a potential for delays for people traveling by air today," it said in a statement. "Several airlines are canceling or re-routing flights. Travelers are encouraged to contact their airlines for further information."
Meanwhile, according to the Air Traffic Controllers Association, its members have reported for overtime in Indianapolis to try to manage the Chicago-area airspace, but there were technical issues that needed to be overcome.