Cops Release Composite Sketches in Spencer Stone Stabbing Case
Stone suffered three stab wounds to the torso during the confrontation.
October 17, 2015, 6:32 PM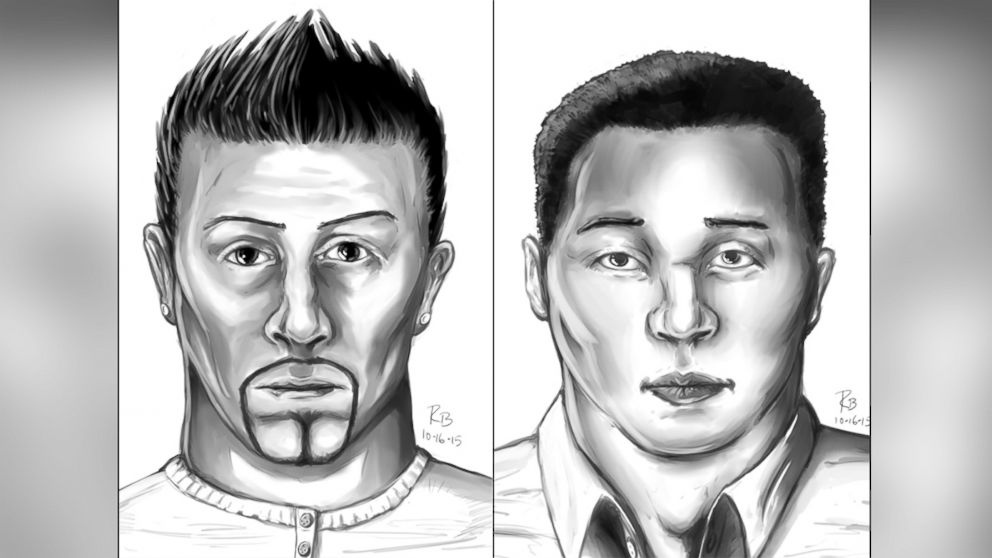 — -- Police released two composite sketches and are asking for the public's help in identifying the suspects responsible for stabbing U.S. airman Spencer Stone in Sacramento, California, earlier this month.
Stone, who was hailed as a hero along with two friends after they helped stop a terrorist attack on a Paris-bound train this summer, was stabbed multiple times during an altercation with unknown suspects on Oct. 8, according to the Sacramento Police Department. The suspects fled the scene, police said.
Stone suffered three stab wounds to the torso and underwent surgery at the UC Davis Medical Center. He has since been released.
Police said the two composite sketches "depict what the suspects are believed to look like and are based on eye-witness accounts of the assault."
The suspects are described as "two Asian or Filipino, male adults wearing white shirts and blue jeans," the police said. Surveillance video showed the suspects leaving the scene of the attack in a 2009-2012 Camry, police said.
The investigation is ongoing, police said, and anyone with information is asked to contact the Sacramento Police at 916-264-5471.