Cops in Wisconsin manhunt plan to keep close eye on churches, places of worship
Suspect had expressed anti-religious views in "manifesto."
— -- Wisconsin authorities, concerned about anti-religious views in a manifesto written by a fugitive they describe as "armed and dangerous," plan to increase patrols around churches and places of worship Sunday.
According to the Janesville Police Department, there was no specific threat to any particular church or religious group in the manifesto written by Joseph Jakubowski, but as a precaution, the Rock County Sheriff's Office and Janesville Police Department will be keeping a close watch.
Jakubowski, 32, has been the subject of an urgent search by Wisconsin authorities and the FBI since Tuesday, when they say he robbed a gun store, stealing at least 16 weapons. Officials say he may be plotting an act of mass violence with his eye on President Trump.
"Basically, he's angry at all government officials," Rock County Sheriff Robert Spoden said. "You know, whether it's the president or local officials or whether it's law enforcement. He basically has a dislike for anyone that has authority or governmental power.
"We consider him to be armed and highly dangerous."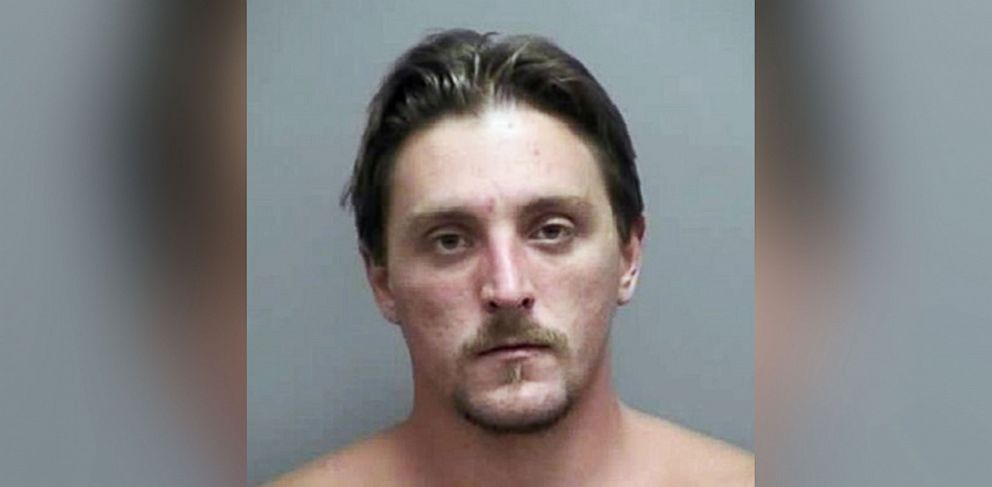 FBI searching for gun-store robbery suspect who sent manifesto to Trump
The manhunt for Jakubowski involved more than 150 law enforcement officers nationwide, and authorities said they did not know whether he was still in Rock County or even in Wisconsin.
Jakubowski allegedly broke into the Armageddon Supplies gun shop in Janesville Tuesday at 8:40 p.m. and stole about 16 high-end firearms. Thirty minutes later, Spoden said, a car was found engulfed in flames near the shop. Spoden said the car belonged to Jakubowski.
At least two assault rifles and several high-end handguns are among the stolen firearms, a law enforcement source told ABC News. Jakubowski may have stolen silencers as well, the source said. Armageddon Supplies advertises silences on its Facebook page.
Police said he could also be seen on surveillance video, appearing to steal the weapons from the gun shop. Police said they believe that Jakubowski also had a bulletproof vest and helmet.
Police today also released a social media video that they said depicts Jakubowski's sending a package to Trump. Spoden said police had found a 161-page manifesto that Jakubowski had allegedly written and sent to Trump Tuesday at the White House.
In communications prior to his disappearance, Jakubowski also allegedly made reference to his dying by the hand of Trump and expressed a desire to save everyone by taking out one politician at a time.
Wisconsin authorities are working with the FBI, the Bureau of Alcohol, Tobacco, Firearms and Explosives, and the Secret Service to find Jakubowski, who has been missing since Tuesday -- the same day he allegedly mailed the manifesto, burglarized the gun shop and set his car on fire, the law enforcement source said.
Spoden said police were looking into 65 leads and had searched a dozen locations. Classes were canceled in some nearby schools as officers searched for him.
Police said he was known to officers and had previously been imprisoned for trying to disarm a police officer. The FBI is now offering $10,000 reward for information leading to his arrest.
ABC News' Jack Date, Jason Volack and Julia Jacobo contributed to this story.