President Donald Trump tested negative for the novel coronavirus on Saturday after saying he would "likely" get tested for the disease gripping the globe.
Several hours after Trump declared the coronavirus pandemic a national emergency on Friday, the House of Representatives passed a bipartisan aid package to help ease the economic pain of COVID-19.
As of Saturday night, there were more than 2,900 confirmed cases in the U.S. and at least 59 coronavirus-related deaths, according to data compiled by the Center for Systems Science and Engineering at Johns Hopkins University and ABC News reporting.
Globally, there are over 156,000 confirmed coronavirus cases and more than 5,800 deaths.
Tune into ABC News Live at noon ET every weekday for the latest news, context and analysis on the novel coronavirus, with resources from the full ABC News team.
Saturday's biggest developments: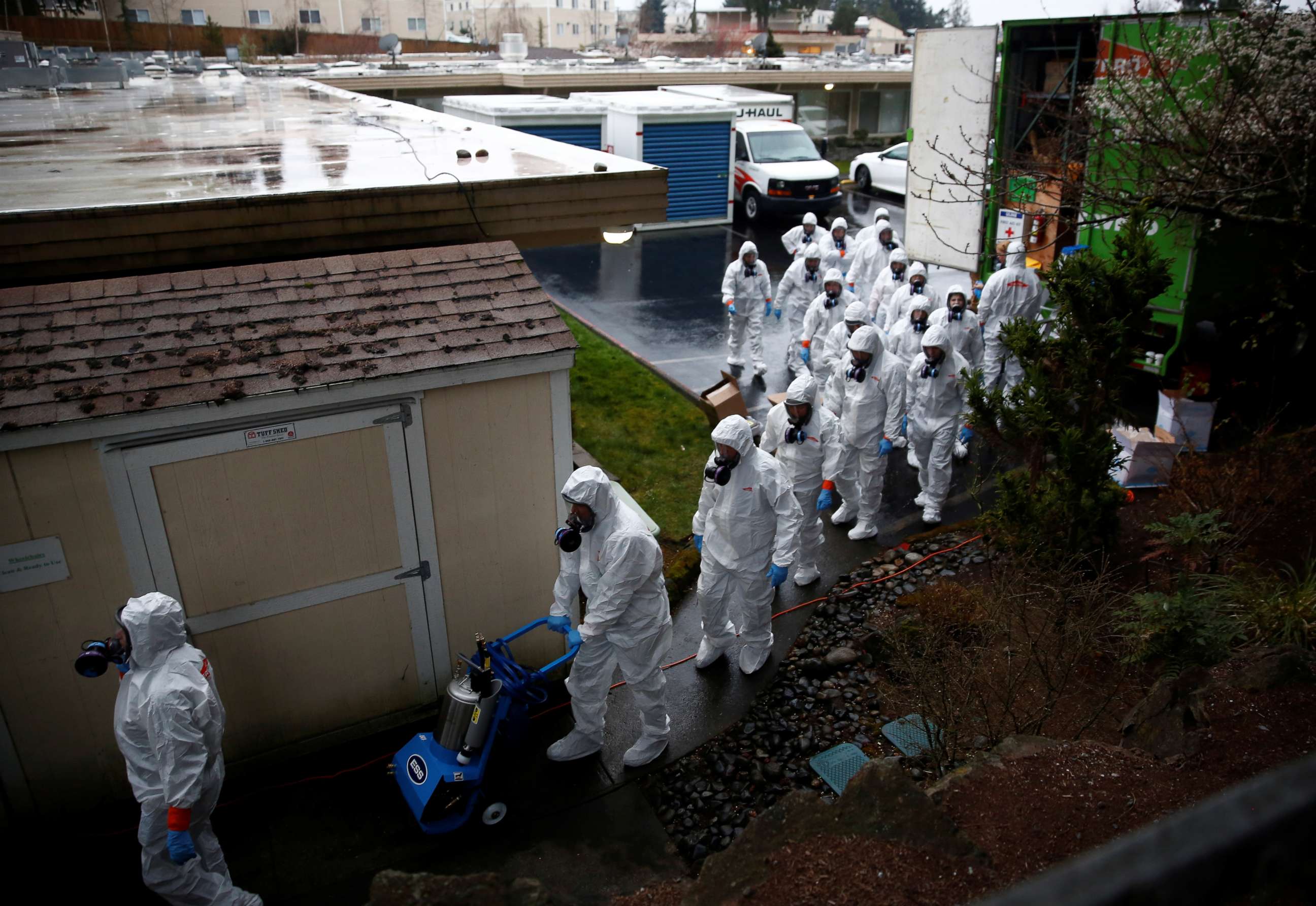 Here's how the news unfolded on Saturday. All times Eastern.
10:37 p.m. Oregon announces 1st death
The first person to die of coronavirus in Oregon was announced by Gov. Kate Brown on Saturday night.
Brown said in a statement that the person was "a veteran in Multnomah County with underlying health conditions." No further details were provided.
"When several more Oregonians are at this moment battling COVID-19, I ask you to join me in honoring this person's memory by taking the steps we know are necessary to prevent the further spread of this disease," Brown said in a statement. "By taking action together, we can help to slow the rate of infection and protect our friends, neighbors, and loved ones who are most vulnerable."
Multnomah County is in northwest Oregon and contains Portland, the state's biggest city.
8:46 p.m. 3rd NBA player tests positive
Christian Wood, of the Detroit Pistons, has tested positive for the coronavirus, according to ESPN's Adrian Wojnarowski.
Wood is the third NBA player to test positive -- following Utah's Rudy Gobert and Donovan Mitchell -- and first not on the Jazz.
The 24-year-old tangled with Gobert, a fellow center, in the paint in a game last week. He was averaging 13.1 points per game until the season was abruptly halted on Wednesday.
Gobert announced Saturday he would be donating $500,000 to people affected by the coronavirus, including workers at the Jazz's home arena.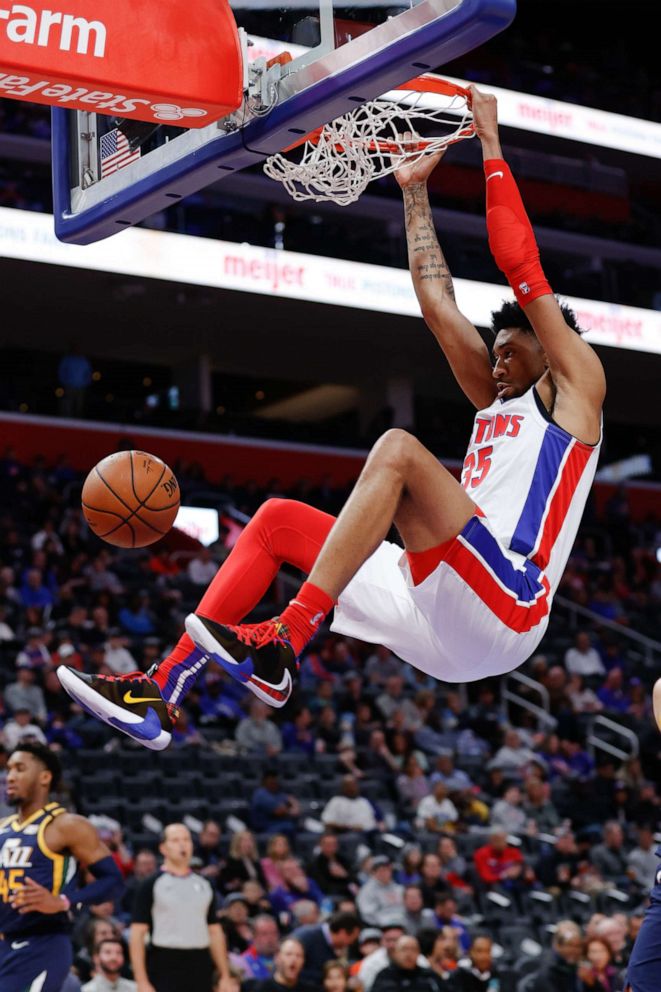 8:33 p.m. New Jersey announced 2nd death
New Jersey, which announced 69 positive cases of coronavirus in the state earlier in the day, announced its second death Saturday night.
Gov. Phil Murphy said it was a woman in her 50s who was being treated in Monmouth County.
There have now been 58 deaths in the country, including 10 announced on Saturday.
7:26 p.m. Trump tests negative for coronavirus
President Donald Trump tested negative for coronavirus, according to a memorandum from his physician.
Sean. P Conley, the president's physician, said that Trump "remains symptom-free" after a dinner with Brazilian delegation, some of whom later tested positive, at Mar-a-Lago a week ago.
"Last night after an in-depth discussion with the President regarding COVID-19 testing, he elected to proceed," Conley said in the letter. "This evening I received confirmation that the test is negative."
7:13 p.m. Georgia postpones presidential primary
Georgia election officials said that the state's Democratic and Republican presidential primaries will be moved from March 24 to May 19.
"Events are moving rapidly and my highest priority is protecting the health of our poll workers, their families, and the community at large," Secretary of State Brad Raffensperger said in a statement. He added that in-person voting presents an "increased risk to voters and poll workers."
The announcement comes only a day after Louisiana postponed its April 4 presidential primary to June 20 over growing fears of the pandemic. It was the first state to change its presidential primary.
Election officials in four states holding their elections Tuesday -- Arizona, Florida, Illinois and Ohio -- said those elections will go forward as planned.