The novel coronavirus has now killed more than 762,000 people worldwide.
More than 21 million people across the globe have been diagnosed with COVID-19, the disease caused by the new respiratory virus, according to data compiled by the Center for Systems Science and Engineering at Johns Hopkins University. The actual numbers are believed to be much higher due to testing shortages, many unreported cases and suspicions that some national governments are hiding or downplaying the scope of their outbreaks.
The United States is the worst-affected country in the world, with more than 5.3 million diagnosed cases and at least 168,396 deaths.
Latest headlines:
CDC offers new guidance about protection period
Half of Americans know someone with COVID-19
CDC says up 200K deaths by Labor Day
US cases decreases week-over-week
Here's how the news developed Friday. All times Eastern. Please refresh this page for updates.
9:52 p.m.: Columbia will hold all classes online
Reversing an earlier decision, Columbia University said Friday night it will now hold all undergraduate courses online this fall.
"Though six weeks ago we thought that we could safely house 60 percent of Columbia College and Engineering undergraduates in our residence halls, today we have concluded that we must drastically scale back the number of students we can accommodate in residence on campus, thereby limiting residential-style living only to Columbia College and SEAS undergraduates who must be present on campus due to personal or academic circumstances," President Lee Bollinger said in a statement.
Bollinger blamed the protocols in place in New York state, including the mandatory 14-day isolation period for people traveling from out of state, for deciding against in-person instruction.
"With few undergraduate students living on campus, we have decided that all undergraduate courses will be virtual," he said. "There is the physical capacity to conduct many undergraduate courses in person, but students now will be living in so many locations, and under such varied circumstances, that online instruction is the only realistic approach."
Other nearby Ivy League schools, such as Yale University and the University of Pennsylvania, are allowing for at least some on-campus learning. Princeton University, however, has said all classes will be remote this fall.
9:24 p.m.: FDA warns against rapid tests for asymptomatic people
People without COVID-19 symptoms and who aren't known to have been exposed to the virus shouldn't necessarily be screened with a rapid test, the Food and Drug Administration said Friday in updated guidance on its website.
This new guidance raises questions about whether businesses, sports teams and others are too reliant on the rapid tests to screen asymptomatic people because they are less sensitive than PCR tests.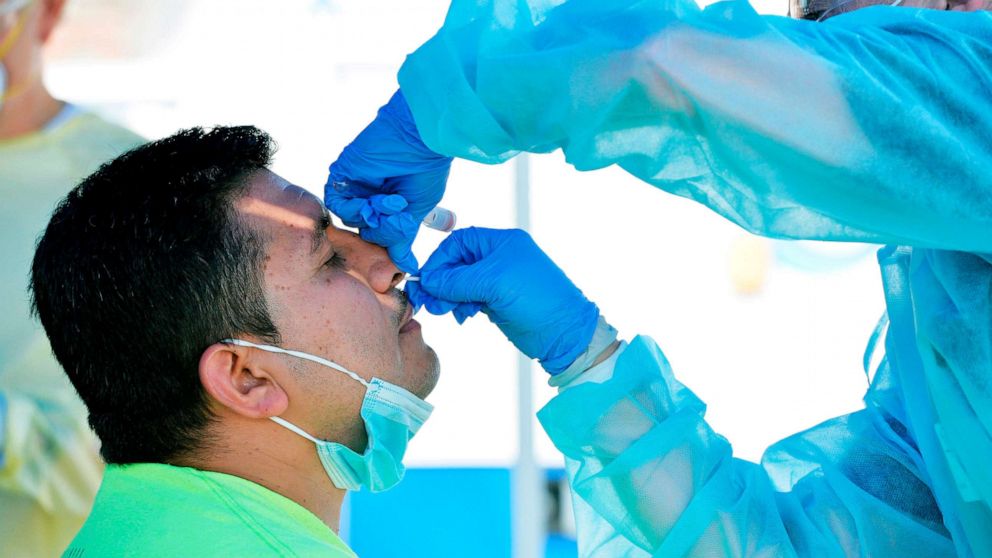 "'Negative' results should be considered as 'presumptive negative,' and healthcare providers should consider them in the context of clinical observations, patient history, and epidemiological information," the FDA wrote on its webpage.
Rapid diagnostic tests are done with a nasal or throat swab and can deliver results in an hour or less. They can be molecular or antigen tests, but not antibody tests.
7:30 p.m.: Georgia governor to offer new mask guidelines following controversy
One day after pulling a lawsuit against Atlanta Mayor Keisha Lance Bottoms, Georgia Gov. Brian Kemp is new set to announce new mask guidance.
The state's current COVID executive order is set to expire tomorrow at midnight with Kemp set to announce a renewal. However, the order that banned requiring masks -- a local mandate Bottoms ordered in her city -- has been modified. Local governments will be allowed to issue the orders, but they will only be permissible inside businesses if the owners agree with it.
"Tomorrow, you will see language in the Executive Order that allows local governments to require face coverings on their own property if they meet specific health-related metrics," Candice L. Broce, director of communications and chief deputy executive counsel for Kemp, said in a statement to ABC News. "However, if they implement such a requirement, there are numerous exceptions and a limit on penalties. Of most importance, this order will contain very strong protections for business owners and private property."
"Specifically for businesses, the owner will still be able to decide whether to have a face covering requirement or not," the statement continued. "If the owner decides to have a face covering requirement, the owner can decide who enforces it. This summary does not cover every section, but it hits the high points for coverage tonight."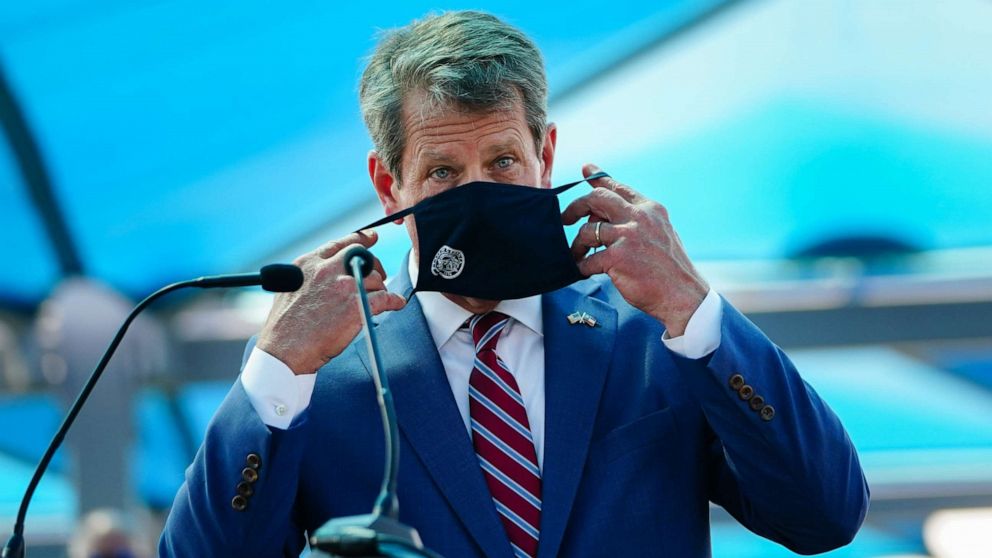 Bottoms, a Democrat, had engaged in a war of words with the Republican governor over instituting the mask mandate in Georgia's capital. Kemp became one of the first states in the country to reopen following the pandemic, which caused an increase in cases.
Georgia has more than 230,000 cases, fifth-most among states. Its positivity testing rate is 10.8% -- 10th-worst among 49 states (Washington doesn't report positivity rates).
5:43 p.m.: UNC identifies 2 COVID clusters on campus
The University of North Carolina, Chapel Hill said it has identified two clusters -- designated as five or more cases in a single location -- of coronavirus in Ehringhaus Community and Granville Towers, two dorms on campus.
The college made the announcement in a letter to students and faculty on Friday afternoon. It did not provide an exact number of cases.
"The individuals in these clusters have been identified and are isolating and receiving medical monitoring," the school wrote in the letter. "We have also notified the Orange County Health Department and are working with them to identify additional potential exposures."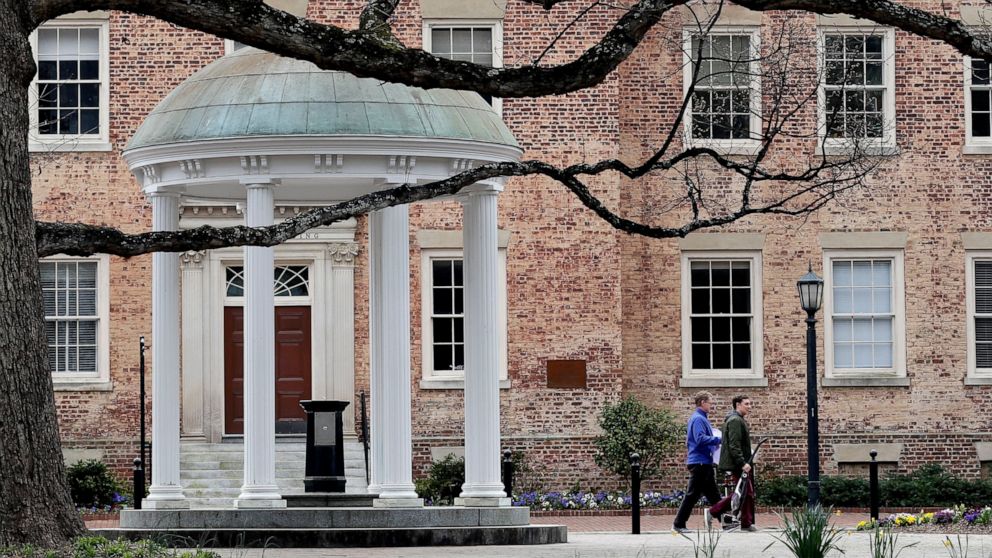 The school said contact tracing was taking place and those who came into contact with the infected individuals were being notified.
UNC began classes just this past week (Aug. 10) and said it had taken precautions to limit the spread of COVID-19, such as smaller class sizes and longer periods between classes to allow for more social distancing.
North Carolina's main campus at Chapel Hill is the second-largest college in the state -- behind North Carolina State -- with about 30,000 students.
4:41 p.m.: Michigan delays high school football to spring
The state of Michigan has postponed its high school football season to spring over COVID concerns.
The Michigan High School Athletic Association made the announcement Friday, just weeks before the season was to start. However, all other fall sports in the state will continue with the association saying they were less likely to spread the virus.
"At the end of the day, we did everything we could to find a path forward for football this fall," MHSAA Executive Director Mark Uyl said in a news release provided to Detroit ABC affiliate WXYZ. "But while continuing to connect with the Governor's office, state health department officials, our member schools' personnel and the Council, there is just too much uncertainty and too many unknowns to play football this fall."
No one is willing to take the risk of COVID being passed on because of a high-risk sport," Uyl added. "Decisions have to be made on our other sports as well, but none of those carry the same close, consistent, and face-to-face contact as football."
Michigan is one of a growing number of states to postpone or cancel football in the fall, including Colorado, Delaware, Hawaii, Illinois, Kansas, Maryland, Minnesota, Nevada, New Mexico, New York, North Carolina, Oregon, Pennsylvania, Virginia and Washington, according to high school sports site MaxPreps. Wisconsin has allowed individual schools to choose to play in the fall or spring.
3:31 p.m.: People testing positive for COVID-19 should wait 3 months before testing again: CDC
The CDC sent out a note Friday clarifying incorrect reporting that said people are immune from COVID-19 for three months following a positive diagnosis. It said that retesting someone in the three months following an initial COVID-19 infection is not necessary unless that person has coronavirus symptoms that aren't associated with another illness.
People, according to the CDC, can continue to test positive for up to three months after diagnosis and not be infectious to others.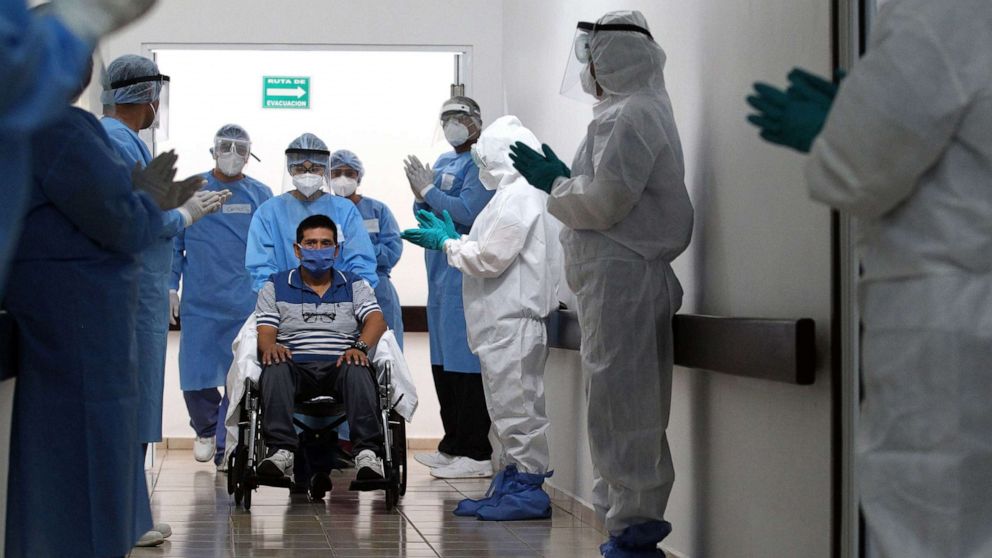 "Contrary to media reporting today, this science does not imply a person is immune to reinfection with SARS-CoV-2, the virus that causes COVID-19, in the three months following infection," the CDC said in a statement.
Researchers in more than 15 international and U.S. studies have found that the "duration of infectiousness in most people with COVID-19 is no longer than 10 days after symptoms begin and no longer than 20 day in people with severe illness," according to a statement from the CDC.
3:01 p.m.: Global cases top 21 million
The number of confirmed coronavirus cases across the globe has now reached 21,010,700, according to Johns Hopkins University.
The United States leads with the most cases -- at more than 5.2 million -- followed by Brazil and India.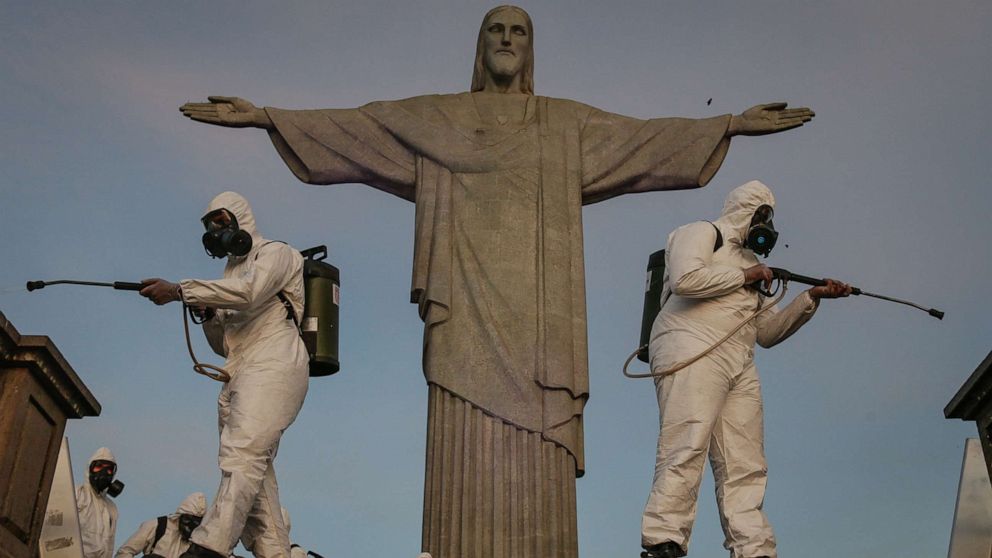 1:53 p.m.: McKesson to be 'central distributor' for future vaccines, HHS says
The U.S. Department of Health and Human Services (HHS) said McKesson Corporation will be a "central distributor" of future COVID-19 vaccines and related supplies.
McKesson was among the favored medical suppliers under the Jared Kushner-backed program "Project Airbridge," in which the federal government picked up the tab to fly medical supplies from overseas.
"Today's announcement puts another building block in place as the Nation moves toward a safe and effective COVID-19 vaccine," Centers for Disease Control and Prevention Director Robert Redfield, M.D., said in a statement. "America's march toward one or more safe and effective COVID-19 vaccines is a combined effort between American industry and the federal government."
The CDC is executing an existing contract with McKesson, which distributed the H1N1 vaccine during the pandemic in 2009-2010, to support vaccine distribution for the coronavirus, according to the HHS.
Once the Food and Drug Administration authorizes one or more vaccines, McKesson will work under the CDC's guidance to ship it.
12:18 p.m.: Half of Americans know someone with COVID: Survey
The number of Americans who know someone in the U.S. who has tested positive for coronavirus has reached a new high, according to a new survey.
Half of the country's population now says they know someone who has contracted the virus, up from 41% last month, according to the Societal Experts Action Network.
The survey also shows that the virus has touched all regions of the country, with 51% in the Midwest and South knowing someone who has tested positive, 49% in the Northeast and 47% in the West.
While the numbers were comparable among racial groups, Black and Hispanic people are much more likely than white people to know someone who has died from coronavirus.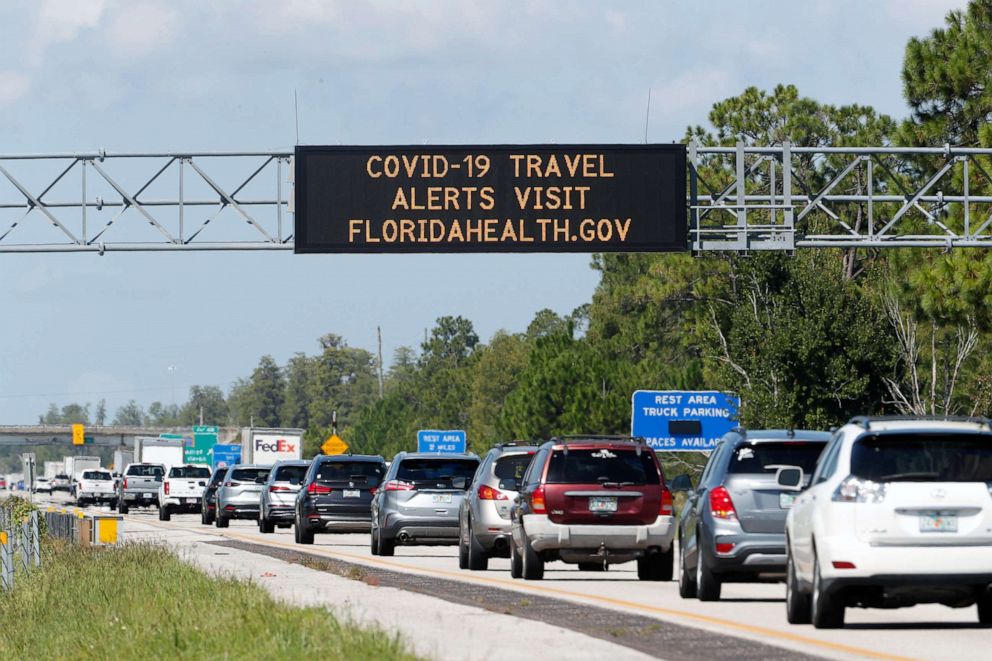 For Black and Hispanic people, the numbers are respectively 35% and 28%. For white people, the number is 16%.
The study also showed that pessimism in the country remains, with two-thirds of people saying the situation is getting worse.
Moreover, 74% of Americans favor a national face mask mandate. On Friday, President Donald Trump's senior adviser and son-in-law, Jared Kushner, told CBS News "This Morning" that Trump does not want to tell people to wear masks.
"If people feel more comfortable wearing masks, they absolutely should. I do think it's a public health -- a good thing to do. But President Trump does not believe that Washington should be telling people how to live their lives and all the different states," Kushner said.
Presumptive Democratic nominee Joe Biden has taken the opposite stance, saying that governors should institute mask mandates.
11:57 a.m.: Museums to reopen in NYC
Museums and cultural institutions can reopen in New York City beginning Aug. 24, New York Gov. Andrew Cuomo announced Friday. They have been closed since mid-March.
Cuomo said they will operate at 25% capacity and both timed ticketing and face coverings will be required. There will also be pre-set staggered entries.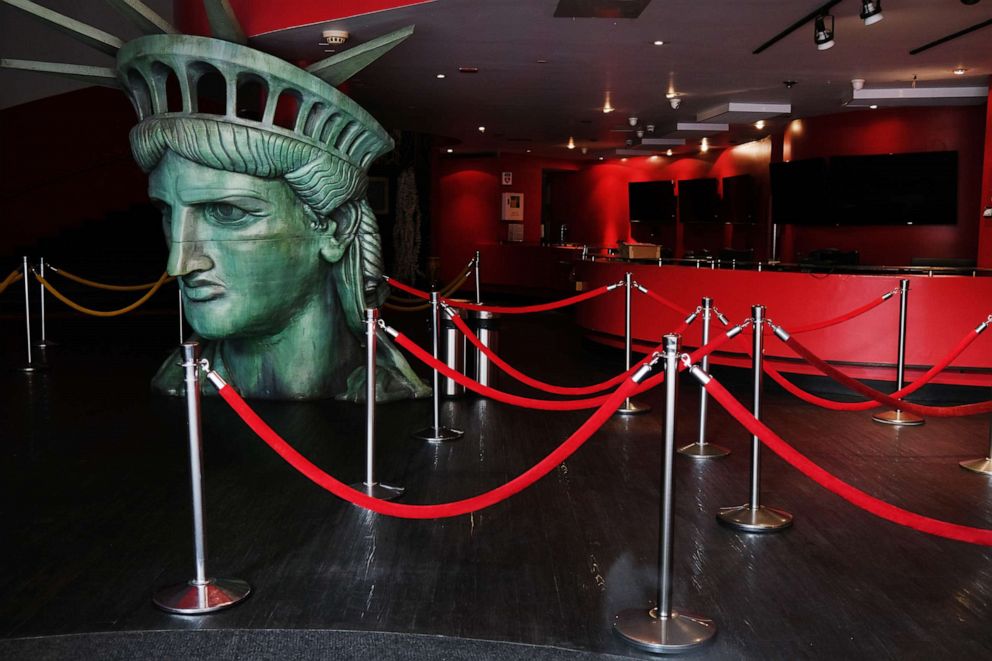 Other businesses are also set to reopen, with bowling alleys starting Monday. Protocol for gyms will be released Monday, he said.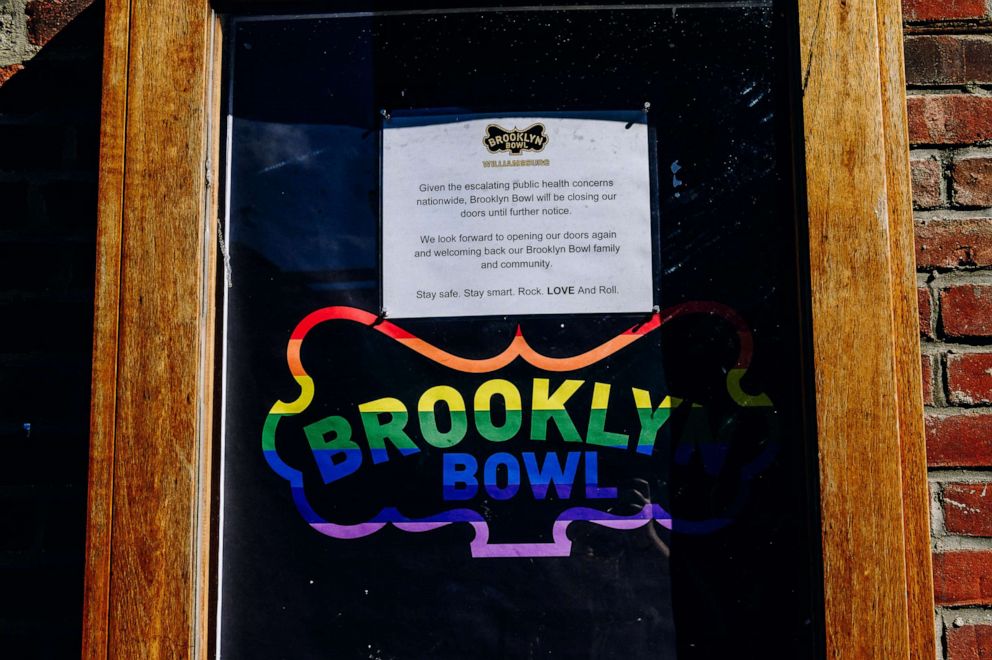 Cuomo also provided an update on COVID-19 cases in the state. Out of the 85,455 tests reported Thursday, 727 -- or .85% -- were positive.
Total hospitalizations fell to 554 and there were four COVID-19 deaths in the last 24 hours, he said.
8:55 a.m.: Doctors believe baby contracted COVID-19 in womb
A newborn is believed to have contracted COVID-19 through her mother's womb, according to doctors at a Texas hospital.
Dr. Mambarambath Jaleel, who runs the neonatal ICU at Parkland Hospital in Dallas, Texas, said this is likely the first baby in the nation to have contracted the virus in such a manner, according to ABC Dallas affiliate WFAA.
The baby's mother had tested positive for COVID-19 in April and had to give birth to her child prematurely, though it was not immediately clear if COVID-19 played a factor in the early birth, according to WFAA.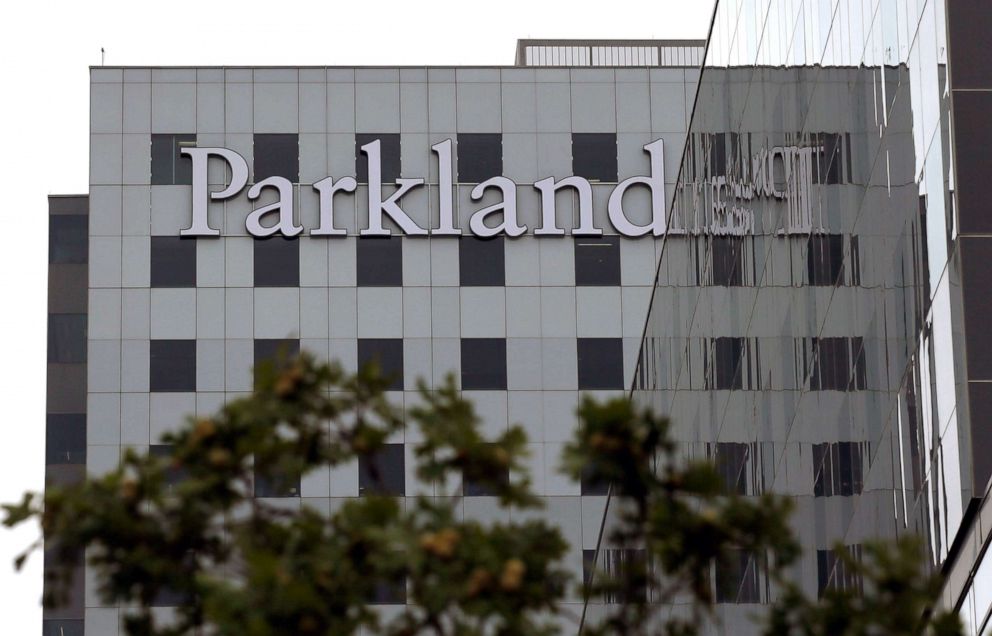 When the baby was born, doctors administered two coronavirus tests and the baby tested positive both times, Jaleel said. Doctors also tested the mother's placenta.
"Having the testing positive of the placenta, the most likely explanation was the transmission of infection was when the baby was in the mother's womb," Jaleel told WFAA.
The baby began to develop a fever and required supplemental oxygen; however, the baby is now home and healthy with her mother.
05:33 a.m.: CDC: Up to 200,000 deaths by Labor Day
The Centers for Disease Control and Prevention predicted in its latest forecast that the U.S. coronavirus death toll could reach 200,000 by Labor Day as children across the country head back to school.
Its national ensemble forecast predicts that 4,200 to 10,600 new COVID-19 deaths will be reported for the week ending on Sept. 5 and that 180,000 to 200,000 total COVID-19 deaths will be reported by that date.
Last month, the CDC predicted there would be between 160,000 and 175,000 deaths by August 15th. As of August 13, with more than 1,000 deaths a day every day for more than two weeks, there have been 167,097 deaths.
The U.S. surpassed 100,000 COVID-19 deaths on May 27.
New cases continue to decrease across the country week-over-week, but the rate of new deaths have increased over the same period, according to a Federal Emergency Management Agency memo obtained by ABC News.
There were 7,517 deaths recorded from Aug. 5 to 12, which marked a 2.3% increase in new deaths compared with the previous week. The national test-positivity rate remains at 6.5%.
ABC News analyzed state coronavirus trends across all 50 states, Washington D.C. and Puerto Rico, and found there were increases in cases in two states (Hawaii and Illinois) and Puerto Rico, increases in the daily rate of positivity in 15 states plus D.C., increases in hospitalizations in 19 states, and increases in daily deaths in 23 states, D.C, and Puerto Rico.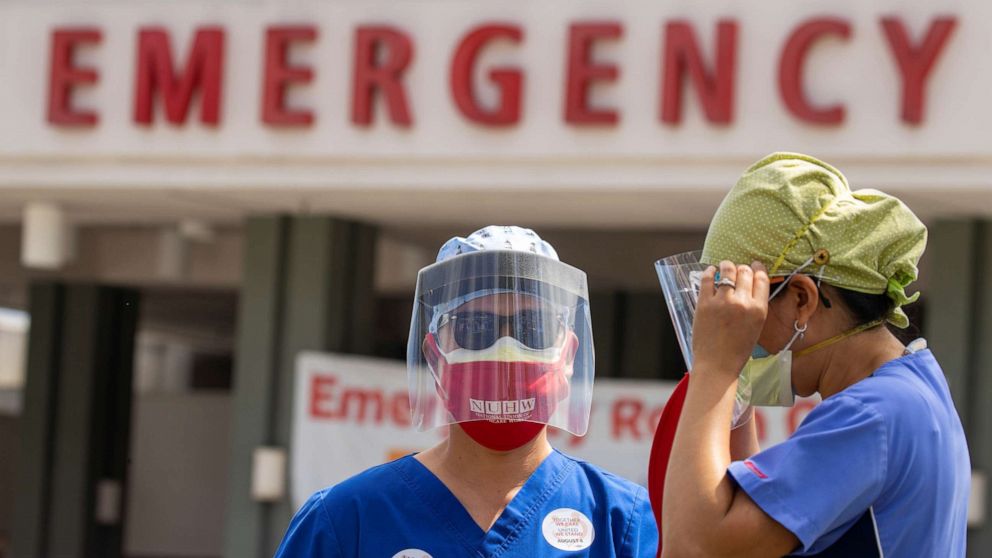 What to know about coronavirus:
ABC News' Brian Hartman, Josh Margolin, Arielle Mitropoulos, Aaron Katersky, Gary Langer and Anne Flaherty contributed to this report.