Couple Eats Original Wedding Cake to Celebrate Each of 60 Years Together
A couple has eaten a piece of their original wedding cake each year for 60 years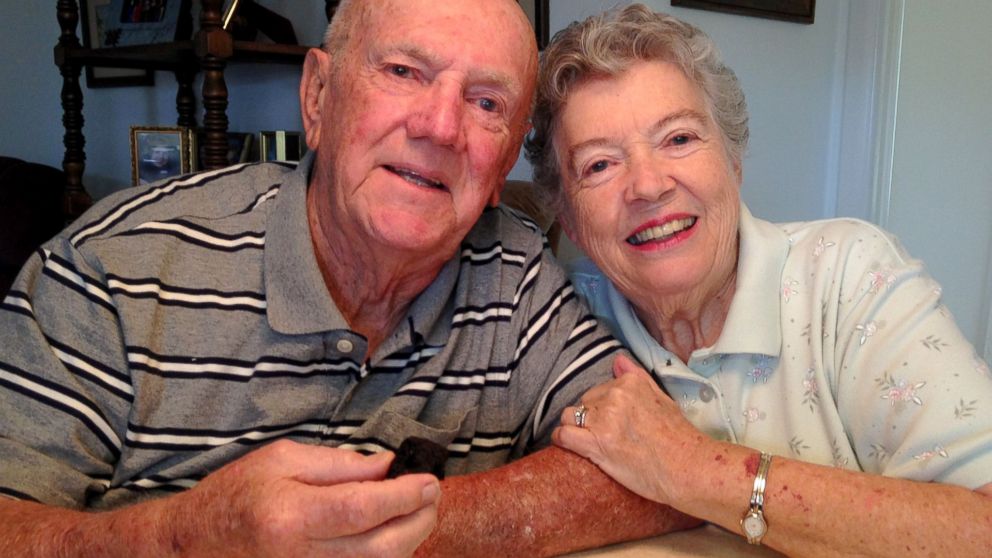 — -- Ann and Ken Fredericks got married in Aug. 19, 1955, and to celebrate each of their 60 years of marriage, they eat a piece of wedding cake – their original wedding cake.
The dark fruit cake was made by Ann's grandmother, who baked three layers of cake about two months prior to the wedding so it could age and then a baker decorated it. The Fredericks saved the top tier, and every year they moisten it with brandy before eating another piece.
The cake is not kept in the freezer, Ann, a retired nurse, told ABC News in a Thursday interview.
"I mean, dark fruit cake keeps," said the 81-year-old Satellite Beach, Fla. resident.
Of course, 60 years have taken a toll on the cake. Asked how it tasted when they had their traditional anniversary bite on Wednesday, Ann replied: "It's a little dry, and -- it doesn't taste bad. I mean, it doesn't have an objectionable taste, but it's a little dry."
The cake has been wrapped and placed back into its container – a Maxwell House coffee can – and stored in a closet for the next anniversary, Ann said.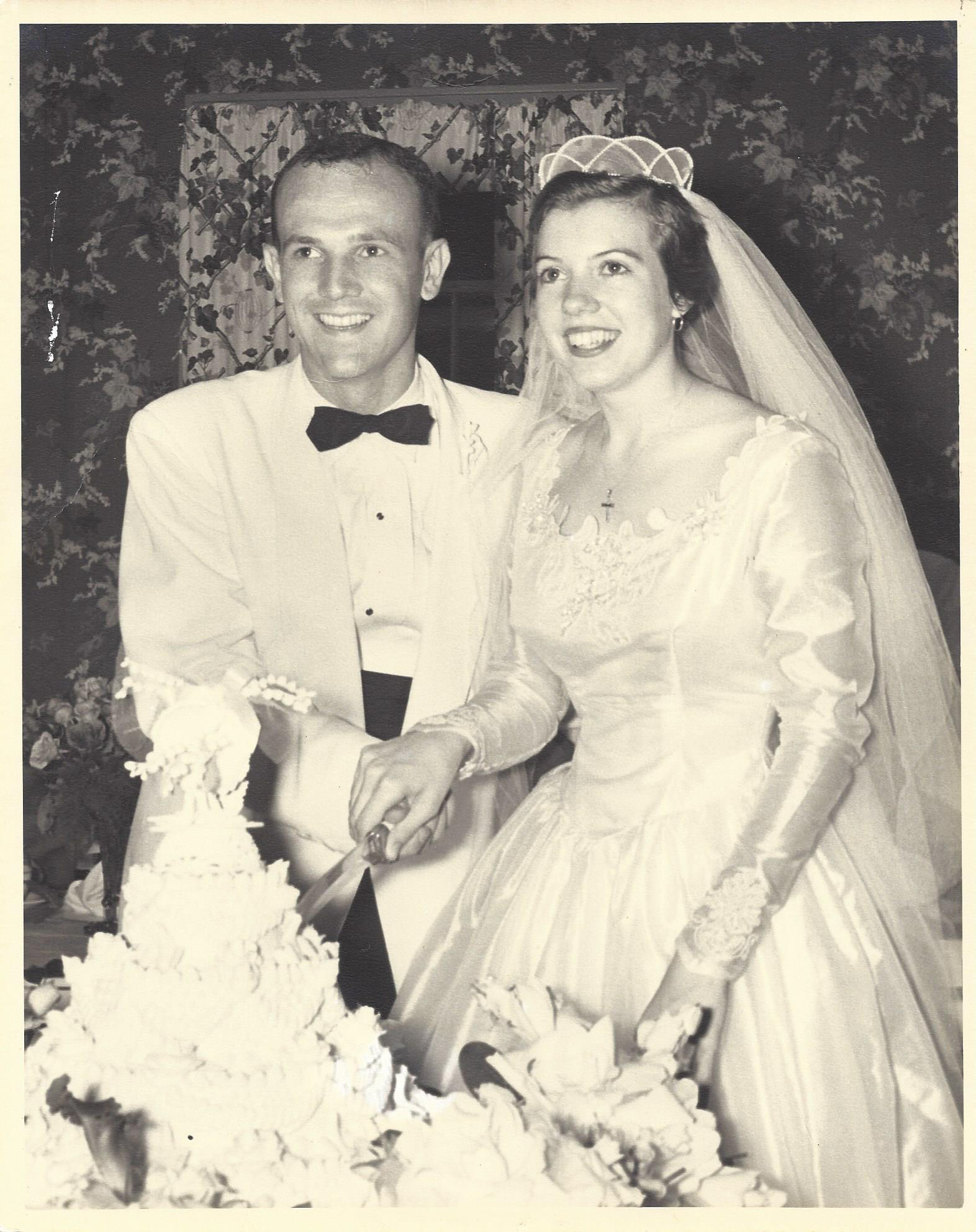 Ann and Ken met at Syracuse University in New York when she was a sophomore nursing student and he was a music education graduate student. They married at Grace Episcopal Church in Nyack, N.Y., on a Friday night "because my mother said we were not going to have a party that ran into Sunday," Ann, who had wanted a Saturday wedding, recalled with a chuckle.
Ann had grown up nearby in West Nyack and had graduated from the then-Congers High School. Ken, 85, hailed from Bergen County. The two lived in upstate New York after their wedding and in 1968 they moved to Satellite Beach, where they've lived ever since.
Since the story of their cake tradition appeared in Florida Today, Ann said they've been inundated with congratulatory phone calls, although they're both surprised by the overwhelming response.
Ann and her husband aren't computer savvy, she said, and haven't been online to see how news of their story has been received.
"I've never gone on Facebook or any of those social media because you know it's … well, I don't want to spend my time there. I have other things that I have to do," she said.
Ken was also direct.
"I'm surprised, I think it's kind of silly," he said of the reaction. "Well, it's just something we do and we've been doing it for years."
Asked for the secret to their union's longevity, he replied simply: "We still love each other. And we have a good, close family and they all love each other and that's about it, I guess."
Ann agreed. She said she and her husband hold hands when they got to bed at night.
The Fredericks, their three children, and other loved ones are gathering for an anniversary celebration this weekend. The couple is looking forward to many more years of their cake-sharing tradition.
"We just never thought of this as being unusual ... hopefully we'll be able to do it for a few more years," Ann said.