— -- A federal district court in Virginia ordered a school board to let a 16-year-old transgender teen use the boys restroom, according to the American Civil Liberties Union.
Gloucester High School student Gavin Grimm filed a lawsuit against the Gloucester County School Board, alleging that its policy that requires transgender students to either use a restroom that corresponds with their biological gender or a private, single-stall is illegal.
A federal judge for the Eastern District of Virginia ordered the school board today to permit Grimm to use the boys' restroom at his high school, pursuant to Title IX, court documents show.
"I am elated to hear that I'll be able to attend my senior year of high school with my full rights restored," Grimm said. "After nearly two years of humiliation and intense struggle, equality has finally prevailed. Now hopefully other transgender people will not have to face this type of discrimination."
In April, a federal appeals court in Virginia ruled that Grimm and the ACLU could proceed with the lawsuit after a lower court dismissed the case. But, Grimm was still barred from using the boys bathroom as the case moved through the courts.
ABC News could not immediately reach the Gloucester County School Board for comment.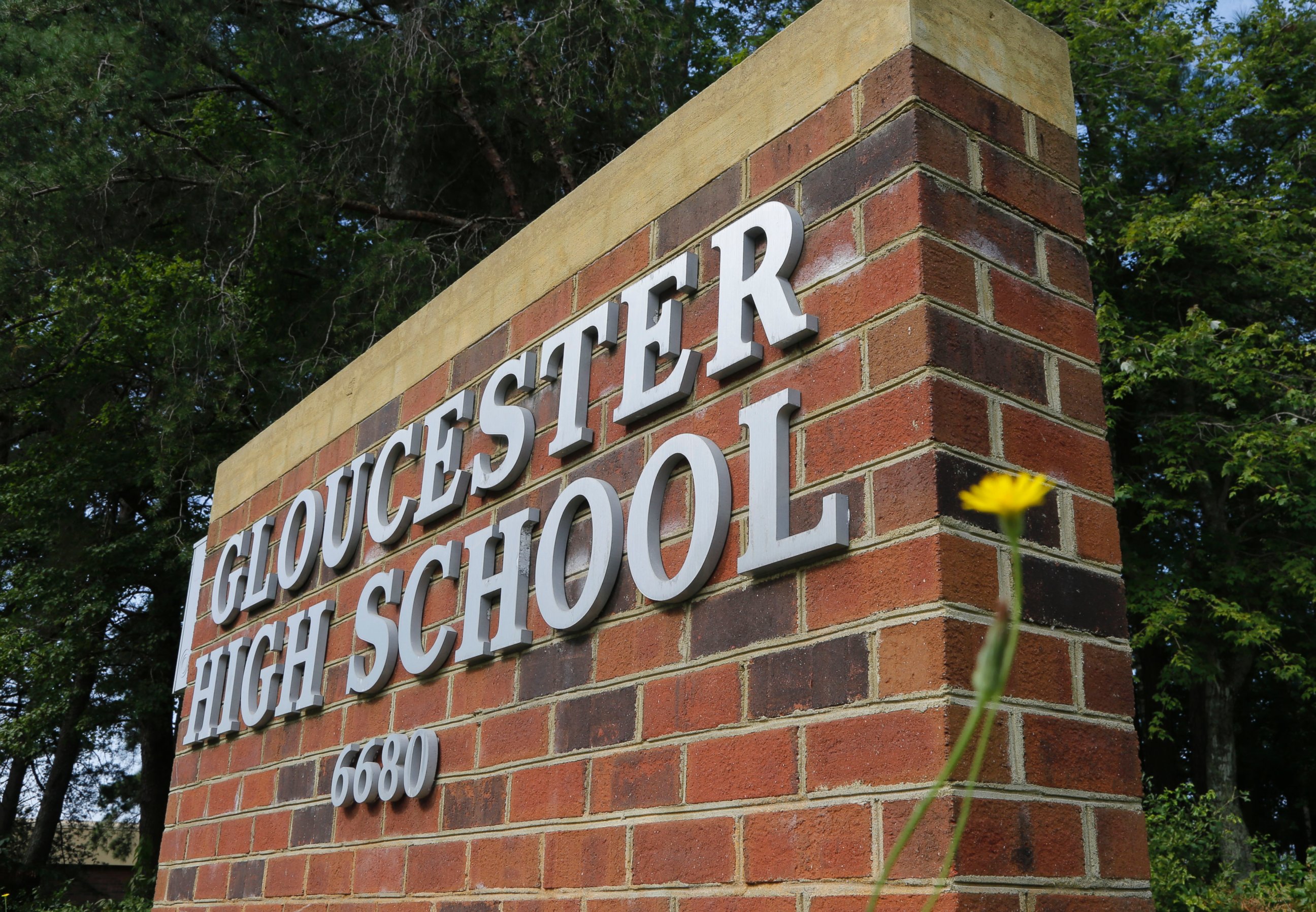 Grimm was born female but identifies as male. He was allowed to use the boys' restroom at Gloucester High School in 2014 for several weeks after informing the school about his transition and receiving permission from the school principal, he said.
After some parents complained, the school board adopted a policy in December of that year requiring students to use either the restroom that corresponds with their biological gender or a private single-stall. The school board voted 6-1 in favor of the new policy, according to the public meeting minutes posted online.
Grimm told ABC News he had been adhering to the school board's policy at school, but called the situation "stressful and humiliating" in a June 2015 interview.
Last July, the U.S. Justice Department filed a "statement of interest" in Grimm's case, declaring that a failure to allow transgender students to use the restroom that corresponds with their gender identity amount to sex discrimination, the AP reported.
"We are thrilled that Gavin finally has equal access to his school restrooms and will no longer experience the stigmatizing and unfair treatment imposed on him by the Gloucester School Board's discriminatory restroom policy," said Gail Deady, The Secular Society women's rights legal fellow at the ACLU of Virginia.