— -- A creepy epidemic is sweeping the nation in the form of clown threats, clown sightings and even made-up clown encounters, further exacerbating people's coulrophobia, the term for a fear of clowns, with the mere mention of a clown enough to send some towns into a frenzy.
The problem has become so widespread that even the White House weighed in today after a reporter noted during the White House press briefing that "creepy clown" sightings had led to more than a dozen arrests, and that local law enforcement agencies are asking for assistance from the FBI and the Department of Homeland Security on how to handle the "phenomenon."
"Obviously, this is a situation that local law enforcement authorities take quite seriously and they should carefully and thoroughly review, you know, perceived threats to the safety of the community and they should do so prudently," White House Press Secretary Josh Earnest said today.
This is believed to be the first time the topic of "creepy clowns" has been brought up during a press briefing at the White House. Earnest said he was unsure if the president had been briefed on the clown situation.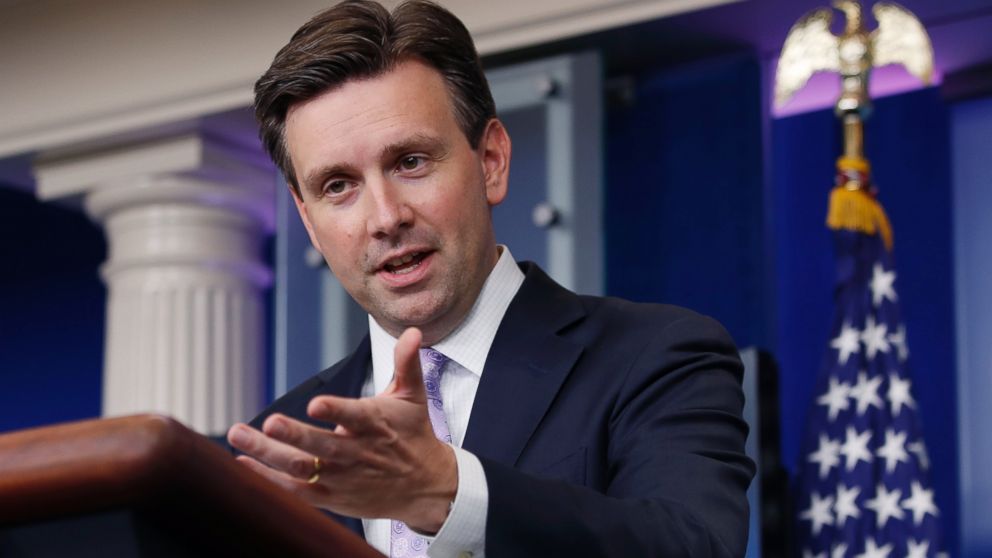 A plethora of clown activity has occurred just this past week.
Philadelphia police said Monday that a 13-year-old girl who made clown threats on Instagram indicated that they were pranks and that she never intended to harm anyone. But in Virginia, a 13-year-old girl was arrested Monday for allegedly soliciting an individual on social media who uses a clown as the profile picture to murder one of her teachers, according to the Hampton Police Division.
A 14-year-old in Texas was also charged for making clown-related terroristic threats online, which were discovered by police Monday night, according to the Livingston Police Department. The Livingston Independent School Department said the threats were found to not be credible, but stressed that it takes all threats "seriously."
School officials in New Haven, Connecticut, are playing it safe during the Halloween holiday season by banning costumes of any "symbols of terror amid a police investigation photos posted to Instagram with captions telling several schools to "watch out" and "wait and see" whether the alleged threats are fake, The Associated Press reported. However, school officials said in a statement Monday that there's "no indication" that the posts pose any real threat to students. That message was reiterated by New Haven police during a news conference today.
Meanwhile, in Reading, Ohio, an 18-year-old allegedly fabricated a story about being attacked by a knife-wielding clown because she was late to work and didn't want to lose her job, said Reading Police Chief Scott Snow. The woman described the clown quite vividly, saying he was wearing a clown suit, a red wig and white facial makeup with a teardrop drawn on his left cheek, according to ABC affiliate WCPO.
Coincidentally, the woman's false report had nothing to do with the closure of all junior and senior high schools in Reading, which were shut down Friday after a woman was allegedly assaulted by a man dressed as a clown, possibly a juvenile, who made threats toward the school, Snow said.
The recent uptick in scary clown activity isn't entirely a new phenomenon, Slate reported on Monday, noting that a wave of evil clown sightings happens every few years.
And with Halloween fast approaching, it may take a while for the trend to subside.