Three people, including an 83-year-old man, were killed when a gunman attacked a bar and a home near Penn State University Thursday night, police said.
Jordan Witmer, 21, allegedly first shot three people at the P.J. Harrigan's bar -- about two miles from campus -- according to State College Police Chief John Gardner.
Dean Beachy, 62, was shot in the head and died at the scene, Gardner told reporters Friday afternoon.
Beachy's 19-year-old son, Steven Beachy, was shot in the torso and hospitalized, and he died on Friday, the police chief said.
Nicole Abrino, 21, who was at the bar with Witmer was shot in the chest and survived, according to Gardner, who added that the Beachys were sitting on the other side of the bar across from Witmer and the woman. Abrino's condition Friday was not clear.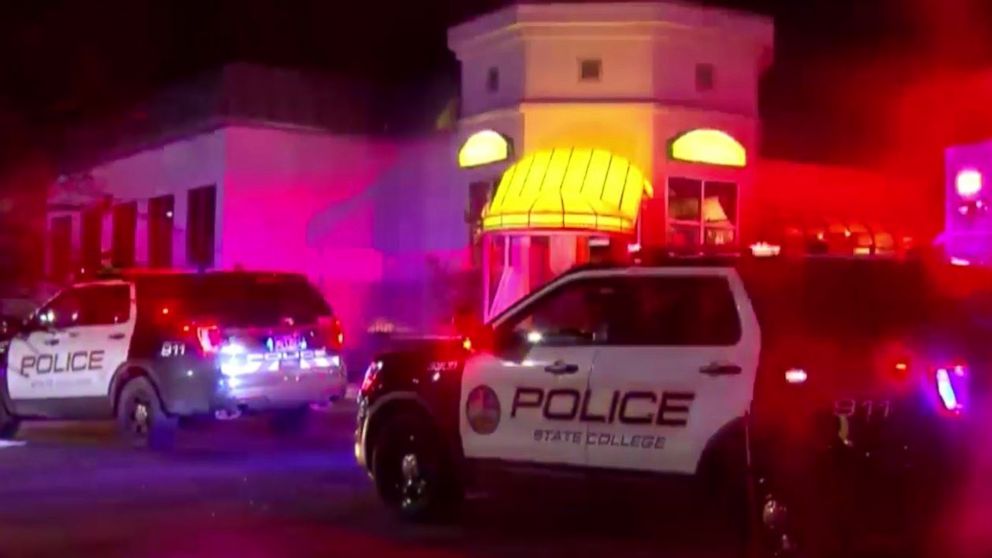 The suspect then fled the scene, crashed his car nearby and shot his way into a home, where he fatally shot 83-year-old George McCormick in the head as the victim's wife locked herself in the bathroom and dialed 911, Gardner said.
Witmer had an apparent self-inflicted gunshot wound to the head by the time police arrived at the home, police said. McCormick's wife was not hurt.
What led to the shooting is not clear, police said Friday, and it appears the suspect randomly chose the McCormick home and did not know the couple.
Some Penn State students tweeted their frustration that the university failed to send out updates as the shooting unfolded.
Penn State said in a statement Friday, "We understand that the tragic events that occurred last night may have instilled fear and concern in members of the campus community. We are deeply saddened by the senseless acts of violence that have occurred and our thoughts are with the victims and their families."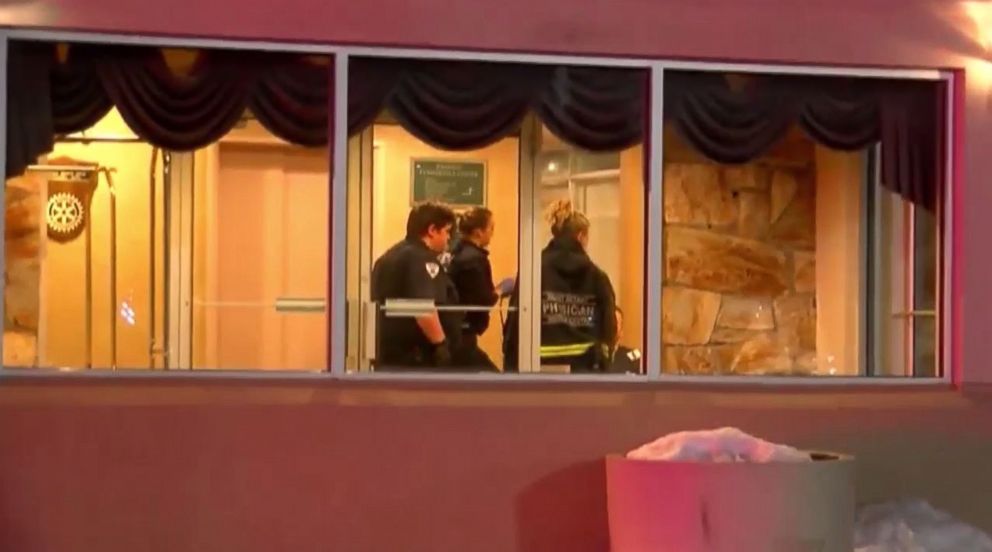 "University police, working with State College police, were monitoring the rapidly unfolding off-campus incident," the university's statement continued. "After careful consideration based on the circumstances known to law enforcement at the time, location of the incidents, and the lack of an imminent threat to Penn State students or the campus, it was decided that an alert would not be sent."
Penn State said the decision to send alerts is "on a case-by-case basis."
"We always review our responses to these incidents and will adjust our processes as needed," the university said.
"It's Happy Valley, we like to think these things can't happen here," Gardner told reporters Thursday night. "But one of the things it makes you realize is that it can happen here and it does happen here. I guess it's a sign of the times in the world we live in."
ABC News' Will Gretsky and Ahmad Hemingway contributed to this report.