— -- Four people were killed Tuesday when a CSX train crashed into a charter bus in Biloxi, Mississippi, according to police.
Dozens more were injured in the accident, which occurred just before 3 p.m. local time, said Biloxi Police Department Public Information Officer Vincent Creole. Every passenger on the bus was injured in some way, said Biloxi Police Chief John Miller.
Thirty-five people have taken transported to the hospital and more fatalities are expected, Miller added.
Miller originally said four people had been killed in the crash, but later revised that number down to three. But the coroner's office confirmed Tuesday evening that four people had been killed -- two men and two women.
The crash occurred at the Main Street crossing, which has flashing lights and crossing gates, CSX said in a statement, adding that none of the crew was injured in the accident.
The bus was pushed 200 feet down the track after the eastbound train crashed into it, Miller said. It is unclear why the bus was stopped on the tracks.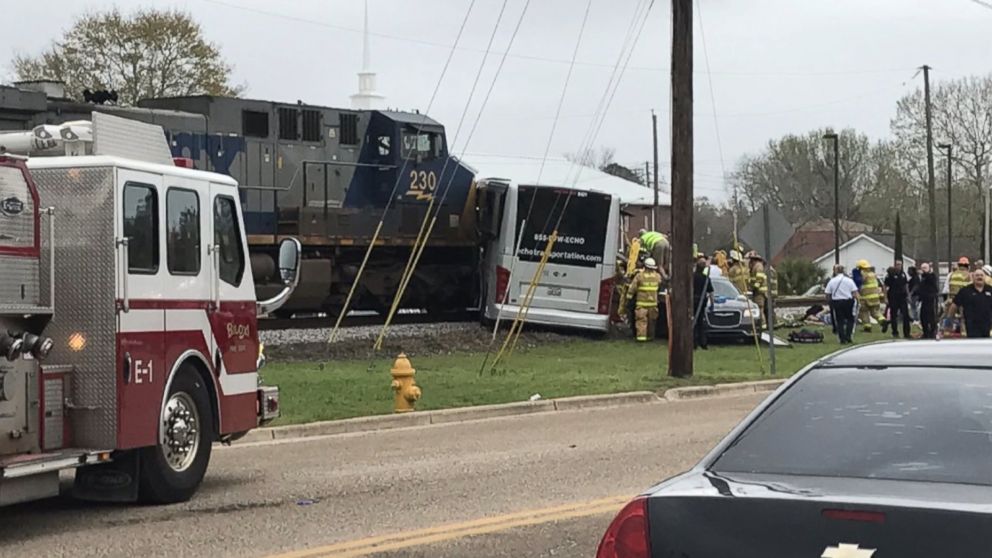 The tour bus originated in Austin and was headed to a local Biloxi casino, Miller said. The bus driver is alive and speaking with authorities.
Photos posted on social media show the damaged bus on the tracks.
ABC News' Jason Volack and Rex Sakamoto contributed to this report.