Death Row Inmate Kills Himself With Item Guards Allow, Say Authorities
Billy Slagle hanged himself three days before scheduled execution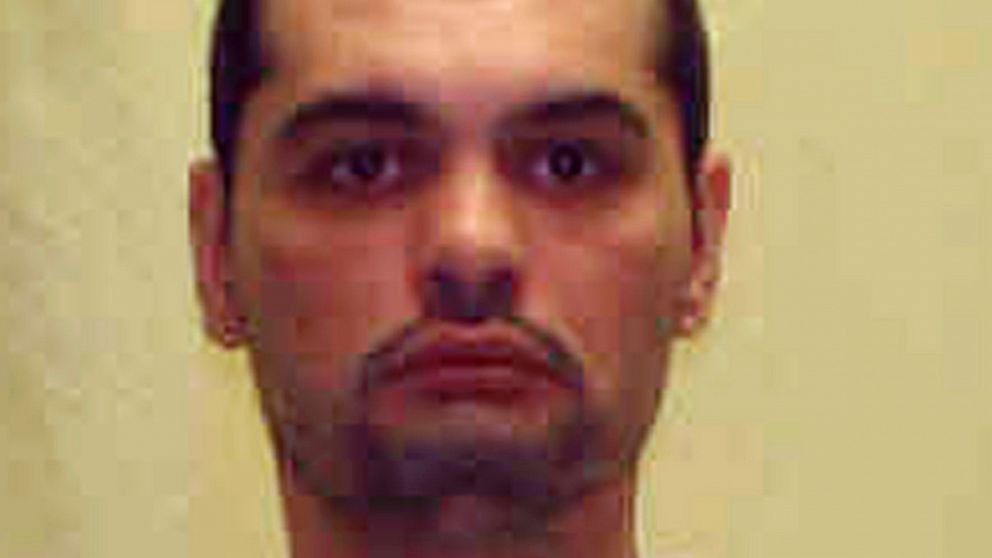 August 5, 2013 — -- An Ohio death row inmate who killed himself days before he was set to be executed made a noose and hanged himself with an item prison officials allowed him to have in his cell, authorities told ABC News.com.
Convicted murderer Billy Slagle, 44, "used an item of permissible property" with which to hang himself just before 5 a.m. Sunday at the Chillicothe Correctional Institution near Columbus, Ohio, said Department of Corrections spokeswoman JoEllen Smith.
Officials would not say what the item was and would not provide details into the manner of Slagle's death until the completion of an autopsy.
"The preliminary results are consistent with suicide by hanging. Further toxicology testing is pending at this time," read a statement provided by the Ross County Coroner's Office.
Slagle was set to be placed on 24-hour suicide watch later Sunday morning, the beginning of a 72-hour countdown to his scheduled execution on Wednesday.
"He had not already been placed on 'constant watch,'" Smith said. "He was in the cell alone."
Slagle was sentenced in 1988 for the stabbing death of his neighbor Mari Anne Pope, whom he killed during a burglary, while two young children she was babysitting were in the house.
Slagle was 18 when he was sentenced to death. In a rare move, Cuyahoga County prosecutor Tim Rice cited Slagle's age in a recent appeal to the Ohio Parole Board, asking to spare his life. At the time of Slagle's sentencing, jurors were not given the option of sentencing a convict to life without parole.
Both the parole board and Gov. John Kasich rejected calls for clemency.
Slagle's lawyers had not finished the appeals process and were scheduled to appear in court today to stay the execution.
"We were still litigating in court and had hoped that the execution would have been stopped. There was oral argument scheduled for Monday afternoon," attorney Vicki Werneke told The Associated Press in an email.
Further details into the manner of Slagle's death are expected in two to six weeks, following the completion of toxicology tests, the coroner said.