— -- The home video is horrifying, but it has a happy ending.
A toddler, Gavin Walla, is seen silently strangling at the end of a looped window blind cord he had been playing with in the family room.
His mother screams, drops the camera and races to save her son.
But for the quick action of his parents, Gavin would have likely become another of the hundreds children who have been killed or injured in strangulation incidents since the government first identified window blind cords as a hidden hazard 30 years ago.
Now 17, Gavin is urging parents everywhere to watch the shocking video of his near-death experience, part of an ABC News investigation into the long delay in eliminating the known hazard.
"I'm glad that it's out there," he told ABC News. "It saved the lives of other children that have been fortunate enough to have parents who have seen the video."
Yet, despite repeated calls for the elimination of window blinds with accessible cords, well over 100 children have died in similar window blind cord accidents since Gavin's, according to estimates of the Consumer Product Safety Commission.
"I see decades, and I'm talking decades, about children once a month getting hanged to death by these products and it's got to stop," said Elliot Kaye, the chairman of the Consumer Product Safety Commission.
TUNE IN for more tomorrow on "Good Morning America", "World News Tonight With David Muir" and then the full investigation on "Nightline"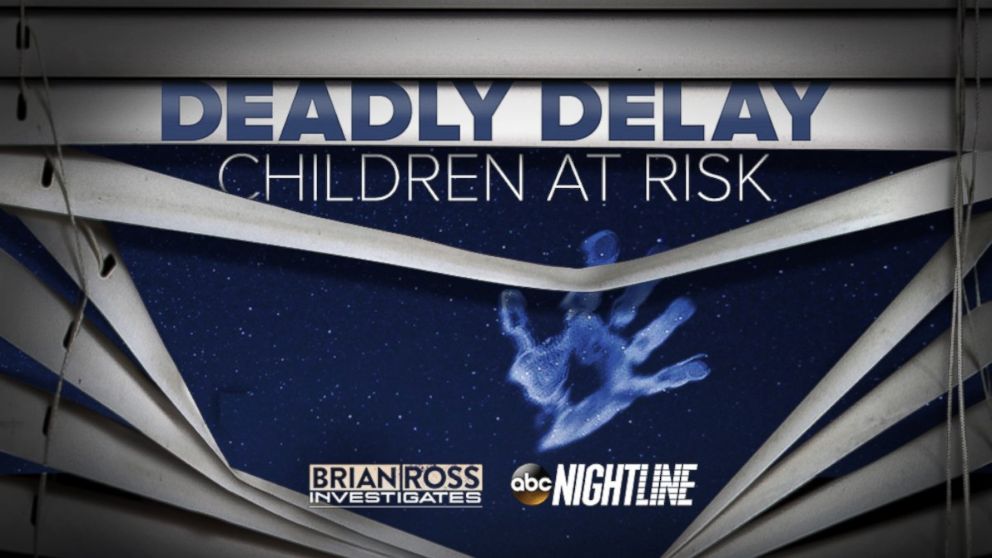 Kaye said the window blind industry, as well as his own agency, has spent 30 years failing to eliminate the potentially hazardous products.
"I think it's disgusting," he told ABC News.
Kaye said window blinds that are cordless or have inaccessible cords would solve the problem, but his safety agency does not have the legal authority to simply ban window blinds that have cords. He says the industry has used lobbyists and public relations campaigns to resist calls for their elimination.
The agency has begun the lengthy process necessary to impose mandatory rules on the window blind industry.
"They're just rolling the dice and taking what they can make in terms of profit," he said.
Industry executives have repeatedly acknowledged in court testimony that window blinds with cords remain a potentially deadly hazard.
"The hazard is still present," said Ralph Vasami, the head of the Window Covering Association, an industry trade group, in testimony in a civil suit last year.
The industry disputes the government's estimate that one child dies every month in a window blind accident, claiming the fatality rate has been substantially cut with a range of new safety features including new safety break-away cords and cleats that allow the cords to be tied at a height children cannot reach.
But the hazard has not been eliminated, they admit.
In Vasami's testimony, the plantiff's lawyer Jim Onder, asked whether children will continued to be exposed to that hazard and the risk of injury and death. Vasami answered, "Young children, yes."
Despite industry resistance, Kaye's campaign has scored some significant victories in the last few months.
IKEA and Target have both taken all window blinds with accessible cords off their shelves, citing safety concerns. And Home Depot, Walmart and Lowe's have announced they will stop selling blinds with cords by the end of 2018.
Kaye says he would prefer the big three stores act fast, but he is pleased his tough talk to the industry and retailers is having an impact.
"I was very blunt with them," he told ABC News. "I told them at the end of the day we all know that these products kill children, and that we have choices to make that somebody sitting in their seat will decide it's enough."
The industry says there is no need to ban all window blinds with cords but agrees that they do present a hazard and should not be used in homes with children.