— -- Allen Thomas was just a 19-year-old Army sergeant when he was sent to South Korea in 1966 to work on military helicopters.
"[It was] the first time I had been overseas," Thomas, now 68, told ABC News' "20/20." "[I was] excited in a way and scared, homesick."
It was there that he met a woman at the Non-Commissioned Officer's Club named Pae Seong-Kuem, whom he called "Connie." She was five years older than him, and had a son from a previous relationship named Jae-Im, but they started seeing each other, Thomas said. Shortly after the two connected, Connie became pregnant.
"It was [a] great surprise [as] far as I was concerned. I think it was with her, too," Thomas recalled. "I was all for it."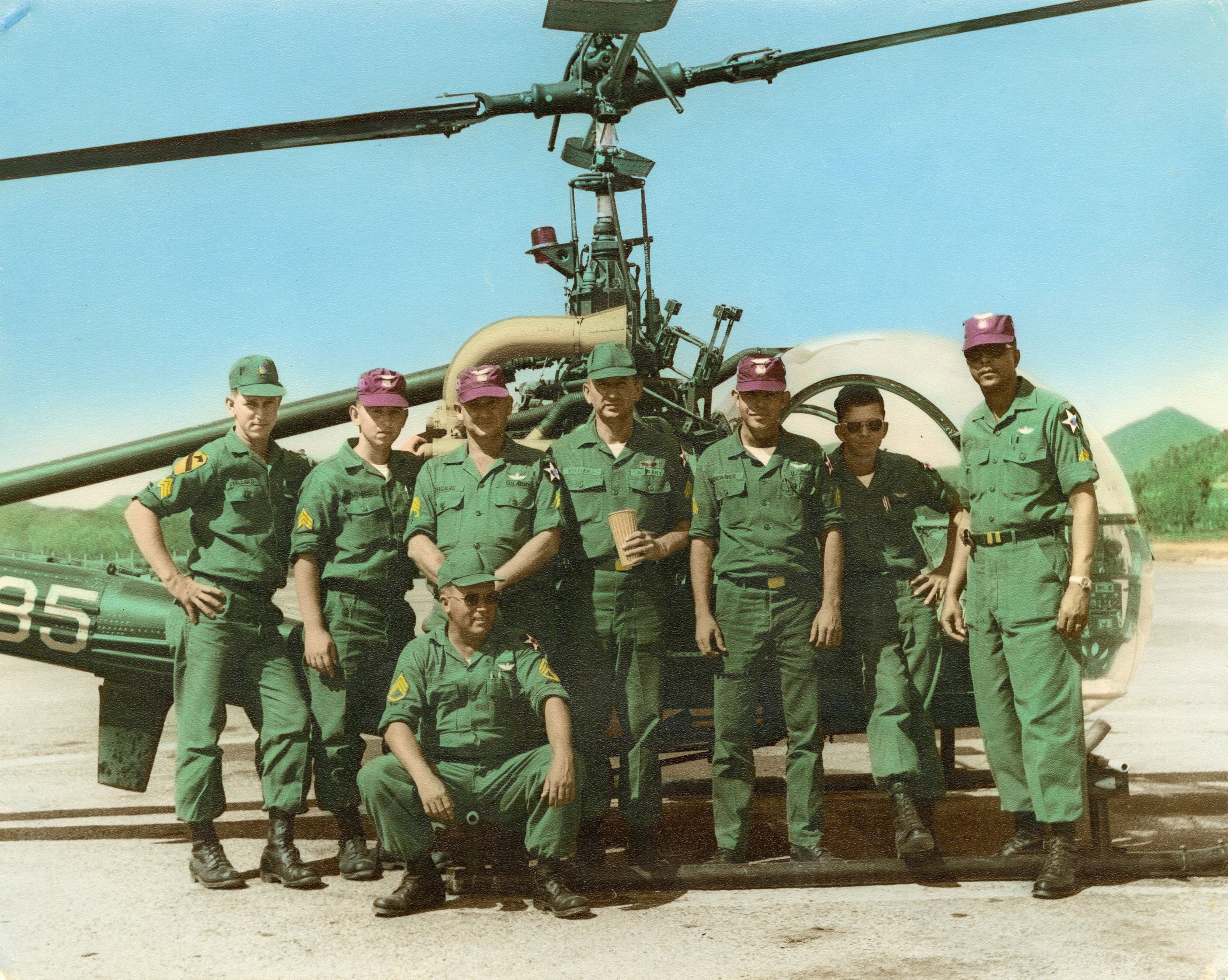 On Sept. 10, 1967, Connie gave birth to twins the couple named James and Sandra. About a year later, when Thomas turned 21, he married Connie and adopted her son Jae-Im.
"I loved it. I got a family right now, you know?" Thomas said. "Yeah, I was really, really super proud."
But when his tour in Korea ended in 1969, Thomas said he had to leave his children and wife behind. The last time he saw his family was in 1971, when he volunteered for active duty in the Vietnam War so he could be closer to them and visit them in Korea during a 30-day leave.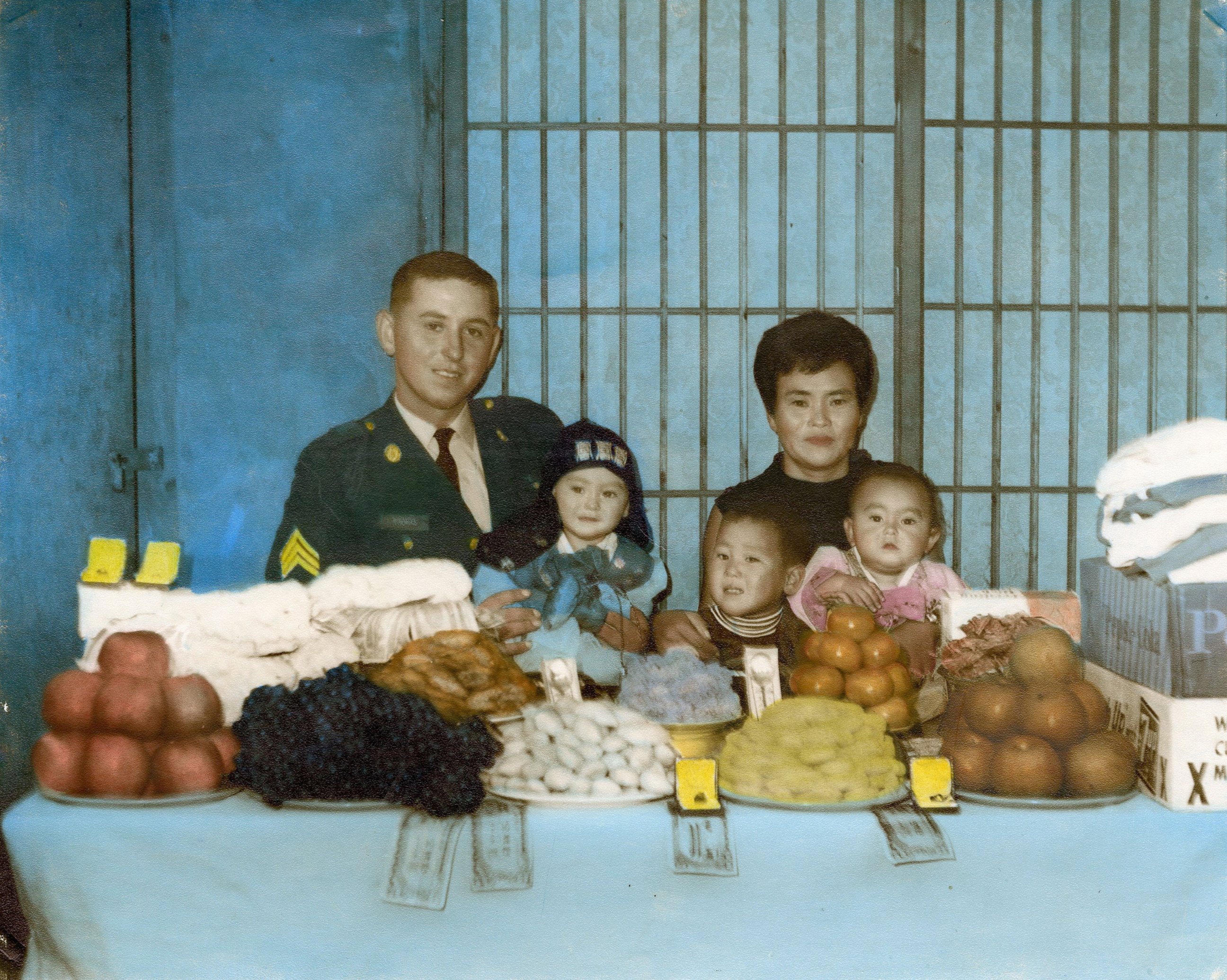 "I figured if I went over there, I would extend [my tour], then I'd go to Korea and get this situation squared away," Thomas said.
While he loved seeing his children, Thomas said the year apart had taken a toll on his relationship with Connie. He left Korea to return to Vietnam when his leave was up in 1971. Three years later, Thomas said Connie got in touch with him one last time in a letter, asking him to take the twins but he wasn't able to.
"At that time, I had just went through bankruptcy. It was really hard, and there was just no way I could get over there," Thomas said.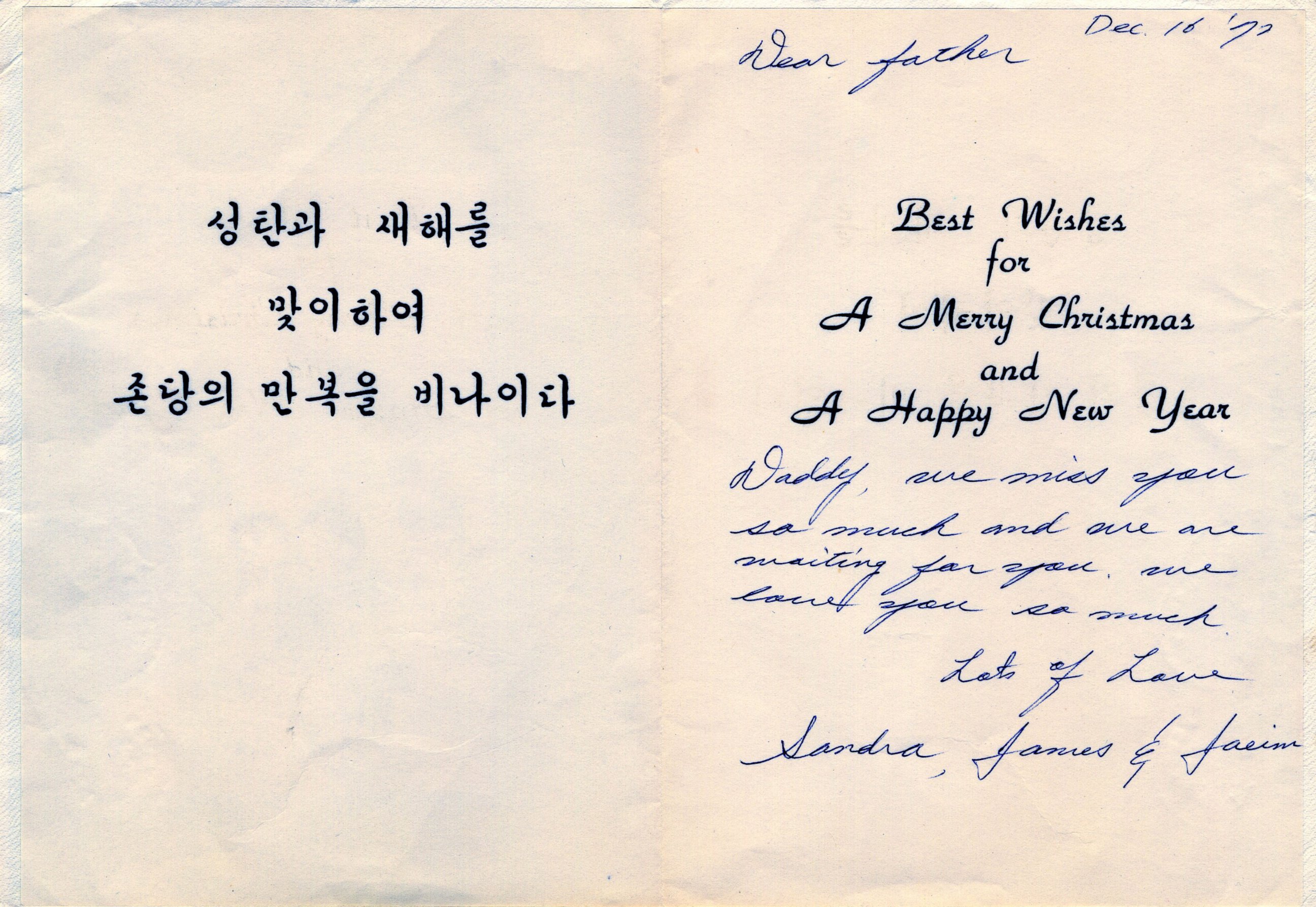 Thomas said he continued to write to Connie for years asking about the twins, but eventually the letters were returned without a forwarding address. In the years that followed, Thomas divorced Connie in absentia and married Polly Paquin, a high school friend who already had two children. He adopted both of them, daughter, Charlene, and son, Scott. They also had a third son together, but he never forgot about his children in Korea.
"My mom had helped my dad search for so long. They did everything they could with the resources that they had, but always seemed to run into roadblocks," Charlene Thomas told "20/20."
He found out in the early '80s through the U.S. State Department and the Pearl S. Buck Foundation, which helped support Asian-American children, that Connie had put the twins up for adoption and that they were adopted into the U.S. in 1976. But because of privacy laws, Thomas was not given any other information.
"I'm mad. I was highly upset," said Thomas.
This April, Thomas, who lives in Mossyrock, Washington, posted photos and documents on Facebook asking for help finding his twins. The post was shared over one million times, catching the attention of ABC News' "20/20," who enlisted the help of investigative genealogist Pam Slaton and ABC News' Seoul Bureau Chief Joohee Cho.
Slaton started searching using the twins' birth date as it appeared on their birth certificates, which Thomas had kept all these years.
"I mean if they're in the U.S. and they were adopted together, that could be a really great way to put the pieces together by," Slaton told "20/20."
But the twins seemed to have vanished. "That's when the panic started setting in," Slaton said.
Then, Thomas received a Facebook message from a man named Keonsu Lee, a policeman in Seoul, South Korea, who said he specializes in finding missing children and offered to help.
ABC News' Joohee Cho met with Lee, who found the twins' mother Connie listed in the Korean government registry, which noted that she had died in 2007.Cho then visited Korea Social Services, a small adoption agency, and mentioned Connie's Korean name to a woman at the agency.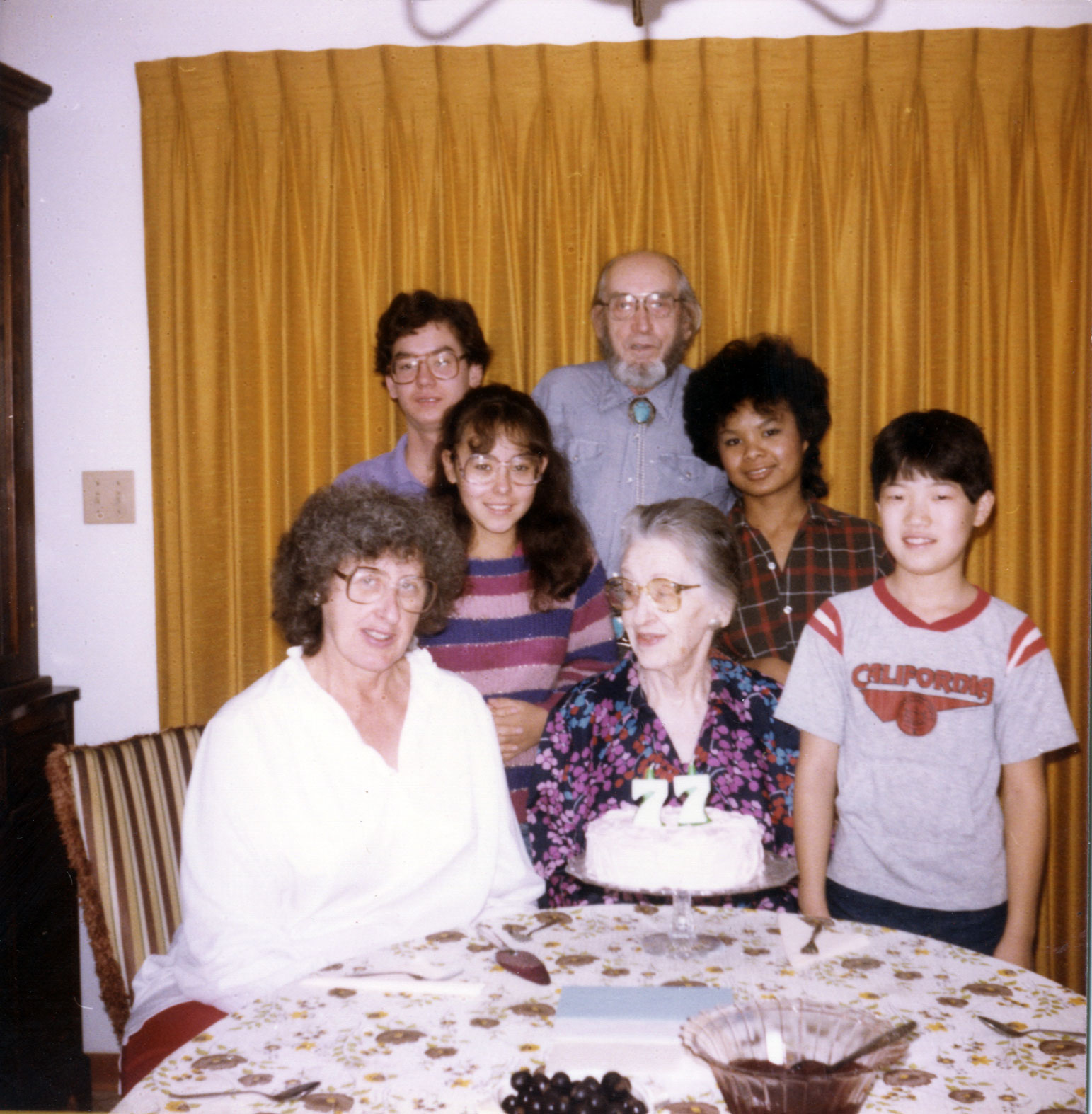 "When I told her the name of Pae Seong-eun, and she had twins and, you know, there was this whole story on Facebook, I got a feeling that she knew who I was talking about, but she wouldn't admit it," Cho told "20/20." "She said, 'Only siblings have rights to ask for it.' She gave me that hint."
Cho found Connie's other son Jae-Im, whom Thomas had adopted in the '60s. Jae-Im told Cho that his mother regretted the adoption until the day she died.
"She would just go to anyone in the neighborhood and say, 'If you see any twins, Korean-American twins, looking for Mrs. Pae, that's me, that's me. Make sure that they call me,'" Cho said Jae-Im told her. "She would just look over the photo albums, and her daughter-in-law said she'd just cry and just touch the photos."
Though initially reluctant to help open the records, Jae-Im's wife convinced him to give permission for the adoption agency to release the adoption records. With the records in hand, Slaton learned that someone in Korea had changed the twins' birth date to make them appear to be a year younger, which had made tracing them nearly impossible.
After two unsuccessful attempts, Slaton went back to the Pearl S. Buck Foundation for a third time to see what they could disclose about the adoption of Thomas' twins.
"Being the stubborn woman that I am, I call the agency back, 'Can you check what's known as the order of adoption?' She gets back on the phone. She's like, 'Wow,' she said, 'You're right. Their names were changed,'" Slaton said. "'James' first name's completely changed,' she said. 'However, he did keep part of his name.' Well, that's telling me his first name, James, is now, probably, his middle name."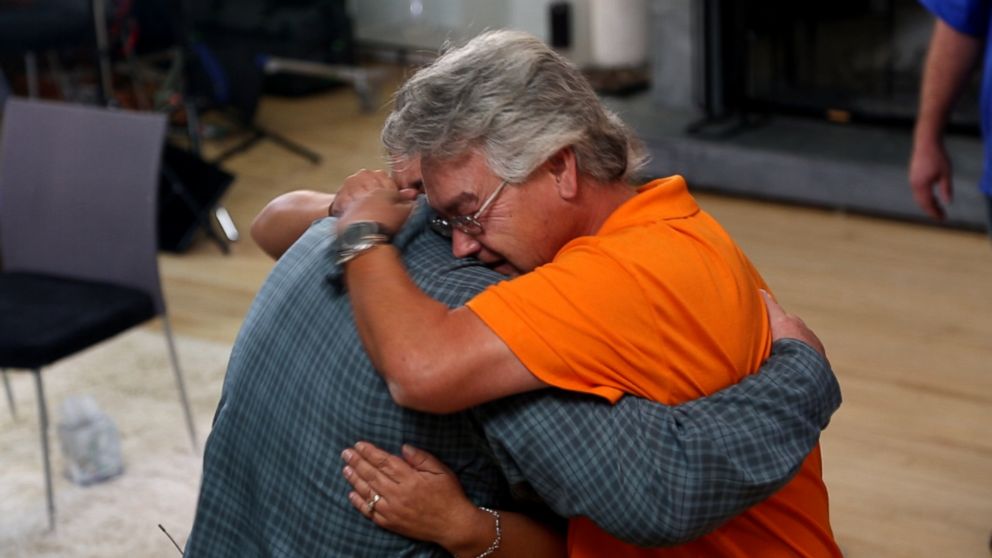 With the new date of birth and information that Thomas' son may have the middle name James, Slaton said she checked her databases again.
"And I'm going through all my list, and then this one person, Timothy James Parker catches my eye," Slaton said.
Slaton tried to reach Parker, who was in Missouri, on the phone and first spoke to his roommate, who told her Parker was Korean and had a twin sister named Susan. Eventually, she was able to get in touch with Parker, who goes by Tim, and tell him that a biological family member was searching for him.
"I called back Tim, and he was a little bit non-trusting of me, and I assured him of my motives," Slaton said. "He said to me, 'I'm surprised. I didn't think anyone cared enough about me to look for me.' ... If only he knew."
Four months after first hearing Thomas' story, Slaton revealed to Thomas that she had finally found his twins.
"[Thomas'] immediate knee-jerk reaction is, 'Do they want to talk to me? Is this going to be okay?'" Slaton recalled. "And I said, 'They actually both want to talk to you.'"
Slaton then arranged for Thomas to speak to his twins on the phone. It was the first time hearing each other's voices in more than 40 years.
Tim was shocked to learn his father is still alive. "I just can't believe this is my actual father," he said on the phone to Thomas. "I'm just very happy that you found me, and I'm happy I'm talking to you."
"You've always had a father. We never forgot you. You've always been a member of this family. You didn't know it but you always have been and always will be," Thomas told his son Tim.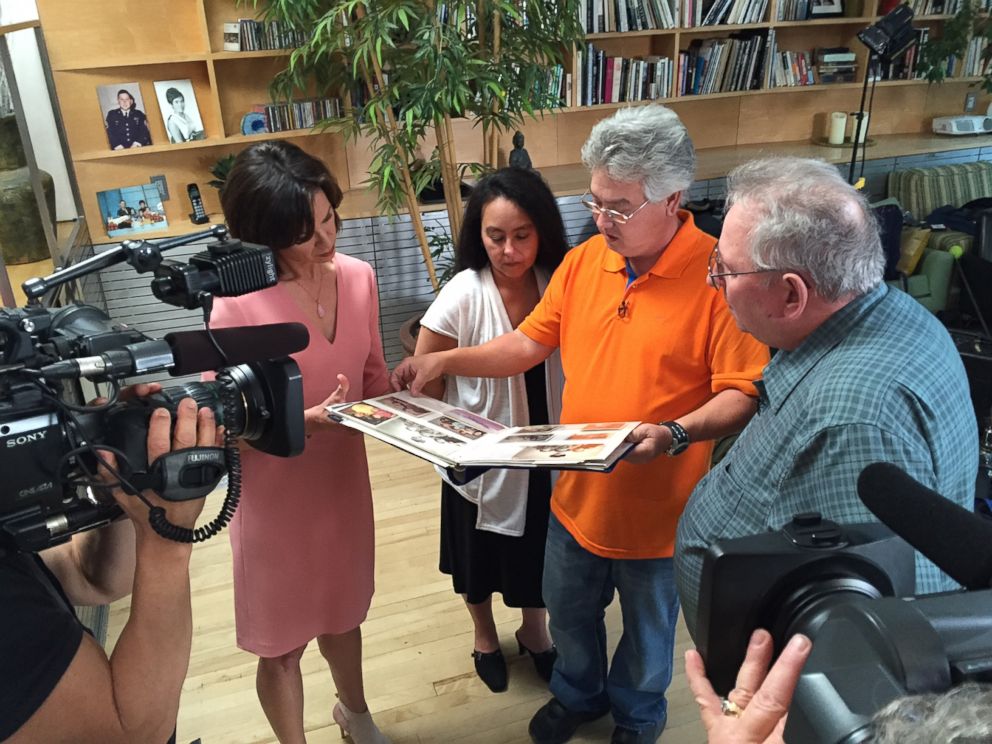 Thomas also spoke to his daughter Sandra, now Susan Williams, in a separate phone call and told her, "I've been looking for you for quite a while."
Susan told "20/20" she and her brother were adopted by a woman named Dr. Virjean Parker, a single mom and professor at a local university in western Pennsylvania, and raised with five other adopted children.
"I'm very grateful for this lady who adopted seven kids. Without her, I don't know where I would be," Williams told "20/20."
Williams lives in Wisconsin with her husband and their two children, and Parker is a truck driver and instructor living in Missouri.
"20/20" brought Thomas, Williams and Parker to New York City where they had a reunion about a half a century in the making and involving a worldwide search.
During the reunion, some hard questions were asked about why they were put up for adoption, but the Thomas family felt lucky to be able to remember their roots and to catch up during their first family dinner in decades.
"I just can't believe you're my actual father. I'm standing right here looking at you," Tim told his father during their reunion. "You don't know what I'm feeling—I'm going through right now."
"I've been looking for a long time," Thomas told his son.