Demonstrators turn out for a 2nd night to protest St. Louis ex-cop's acquittal: 'The message is simple: Stop killing us'
White cop was found not guilty of murder in fatal shooting of black man.
September 17, 2017, 3:00 AM
— -- Demonstrators took to the streets -- and shopping malls -- of St. Louis for a second day Saturday to protest a judge's decision Friday to acquit a white former police officer in the 2011 fatal shooting of a black man.
St. Louis Circuit Judge Timothy Wilson found Jason Stockley, 36, not guilty of first-degree murder and armed criminal action. On Dec. 20, 2011, the then-police officer shot 24-year-old Lamar Smith five times after a high-speed chase and crash.
While protests staged during Saturday afternoon and early evening were peaceful, reports began emerging later in the evening that some demonstrators were engaging in violent behavior.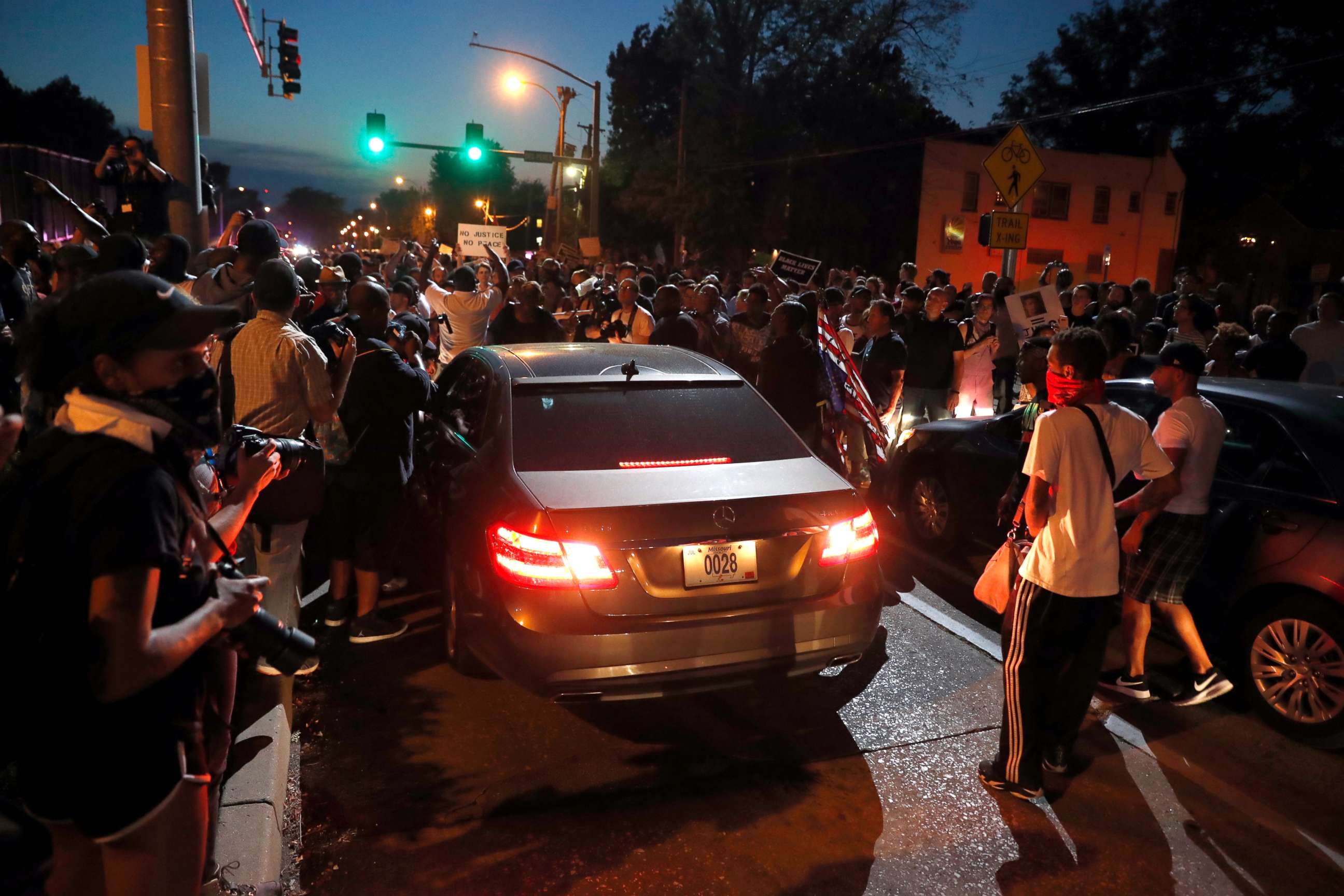 Hundreds of protesters marched Saturday night through the Delmar Loop of the St. Louis suburb of University City. After three hours, organizers asked protesters to disband and reconvene Sunday afternoon.
Protest participants were united in their reason for demonstrating: To use Smith's death as a catalyst to raise awareness of the tenuous relationship between law enforcement and communities of color.
"I don't think racism is going to change in America until people get uncomfortable," protest organizer Kayla Reed of the St. Louis Action Council told The Associated Press.
Susanna Prins, a white woman who carried a sign that read "White silence is violence," chimed in, "Not saying or doing anything makes you complicit in the brutalization of our friends and neighbors."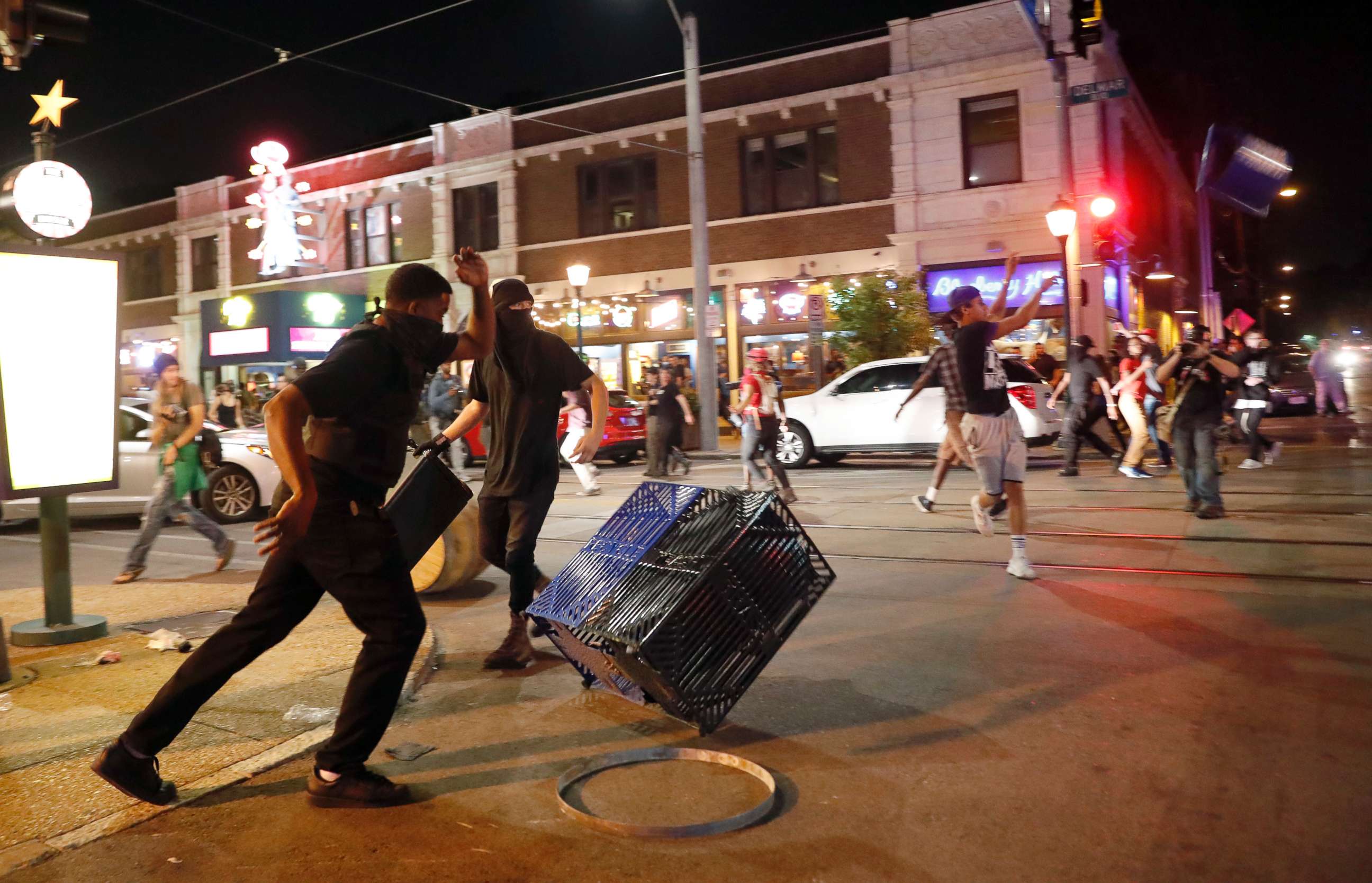 Earlier in the evening, more than a thousand peaceful protesters carrying "Black Lives Matter" signs and "No Justice, No Profits" briefly blocked a major intersection before dispersing.
"The message is simple: stop killing us," Cori Bush, a social worker and activist who helped lead marchers early Saturday evening, told The St. Louis Post-Dispatch. "Black folks say, stop killing us."
But after a majority of the protesters left, a small group remained. They vandalized businesses and threw rocks, water bottles and garbage can lids at police officers, The Associated Press reported. A chair was thrown through the window of a Starbucks, and one protester was also spotted hitting a police SUV with a hammer, according to the Post-Dispatch.
"Officers are at Delmar & Skinker ordering all to disperse following multiple property damages in the Loop," police tweeted at 11:23 p.m.
The violence continued into the early morning, with the St. Louis County Police Department, tweeting, "UCity PD requested assistance Saturday after peaceful protest turned violent when debris was thrown at officers."
The St. Louis County Police Department tweeted that it arrested seven people, including five adults and 2 juveniles. Charges included resisting arrest, destruction of property and assaulting law enforcement officers.
In addition the aforementioned seven arrests, the St. Louis Police Department tweeted that it made two arrests, both for failure to disperse.
According to the Post-Dispatch, protesters also confronted and taunted riot gear-wearing police officers for about 45 minutes.
An unknown number of arrests were made, the newspaper reported, and The Associated Press reported that several people were seen in handcuffs.
It is unknown if anyone was injured.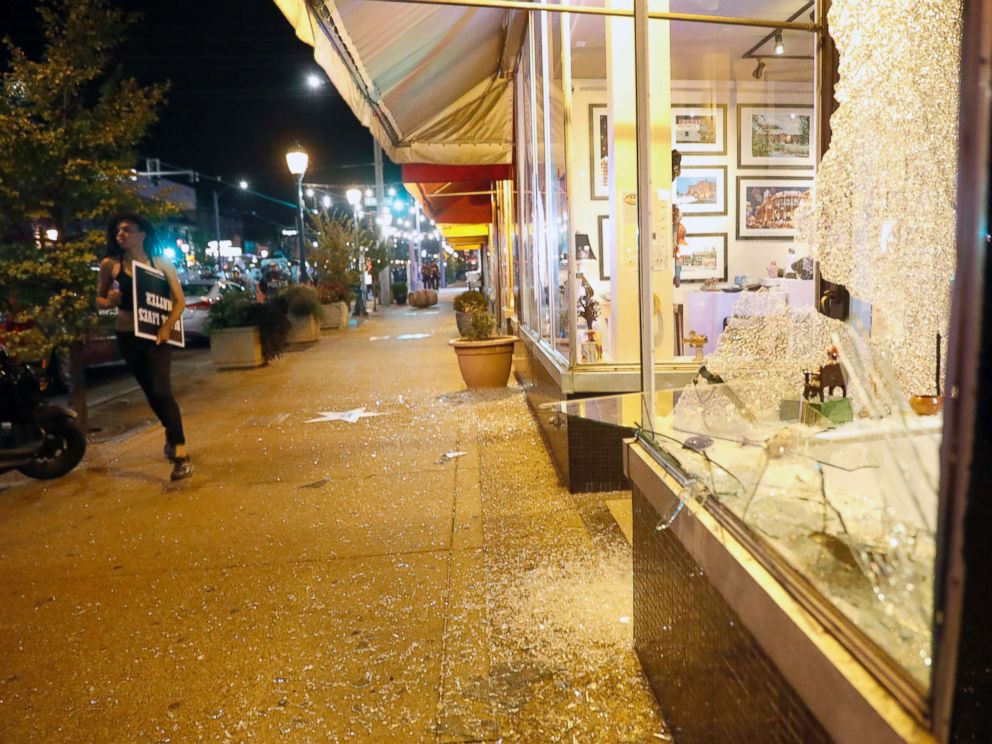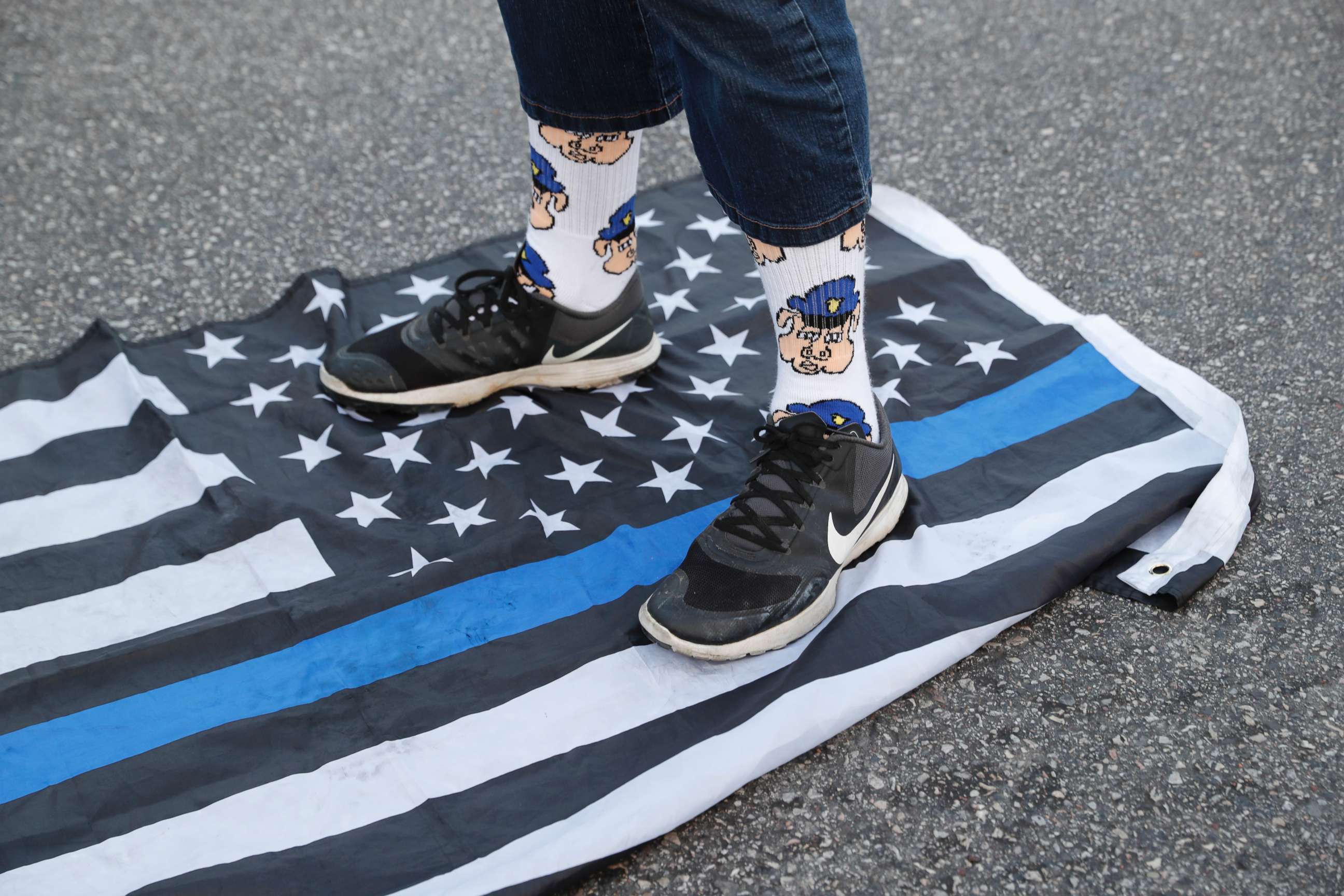 Earlier Saturday, demonstrators staged protests at several suburban shopping malls, The Associated Press reported.
A few hundred people, for example, shouted slogans such as "black lives matter" and "it is our duty to fight for our freedom" as they marched through West County Center mall in Des Peres, a city west of St. Louis. No arrests were reported at those shopping mall demonstrations.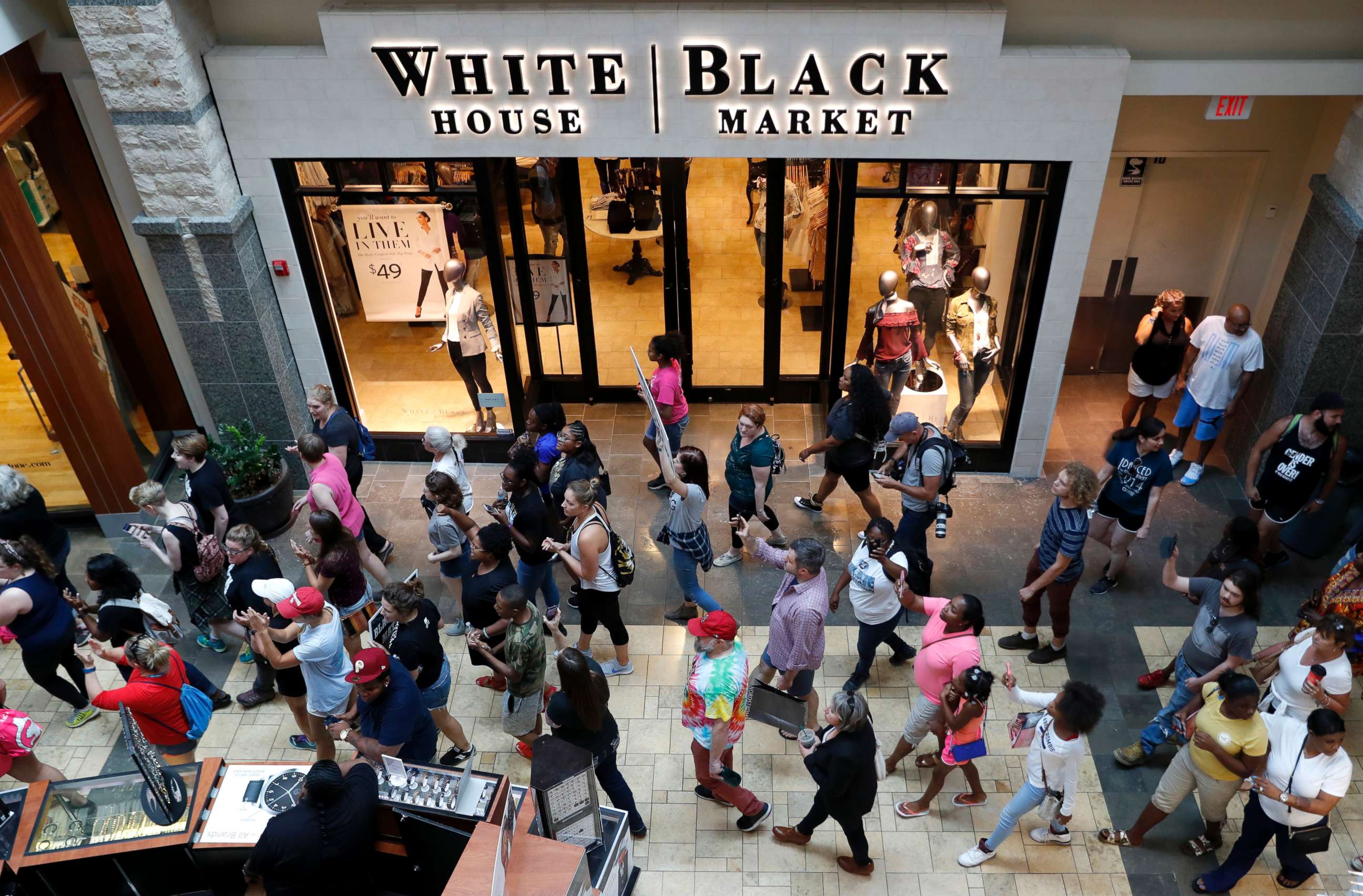 And the protests received some star power, with rapper and actor Nick Cannon stopping by one of the gatherings.
But some celebrities are avoiding St. Louis this weekend.
Anticipating more demonstrations, U2's Saturday concert and Ed Sheeran's Sunday concert were canceled because police said it would be unable to provide proper protection for the events.
"We have been informed by the St. Louis Police Department that they are not in a position to provide the standard protection for our audience as would be expected for an event of this size," U2 and concert promoter Live Nation said in a statement Saturday. "We have also been informed that local crowd security personnel would not be at full capacity. In light of this information, we cannot in good conscience risk our fans' safety by proceeding with tonight's concert."
And the Messina Touring Group said in a statement on Ed Sheeran's website, "With the safety of the fans being of upmost concern, and after consulting with local officials, who could not fully commit to providing a sufficient amount of police and other city services support, we felt it was in everyone's best interest to cancel Sunday night's show."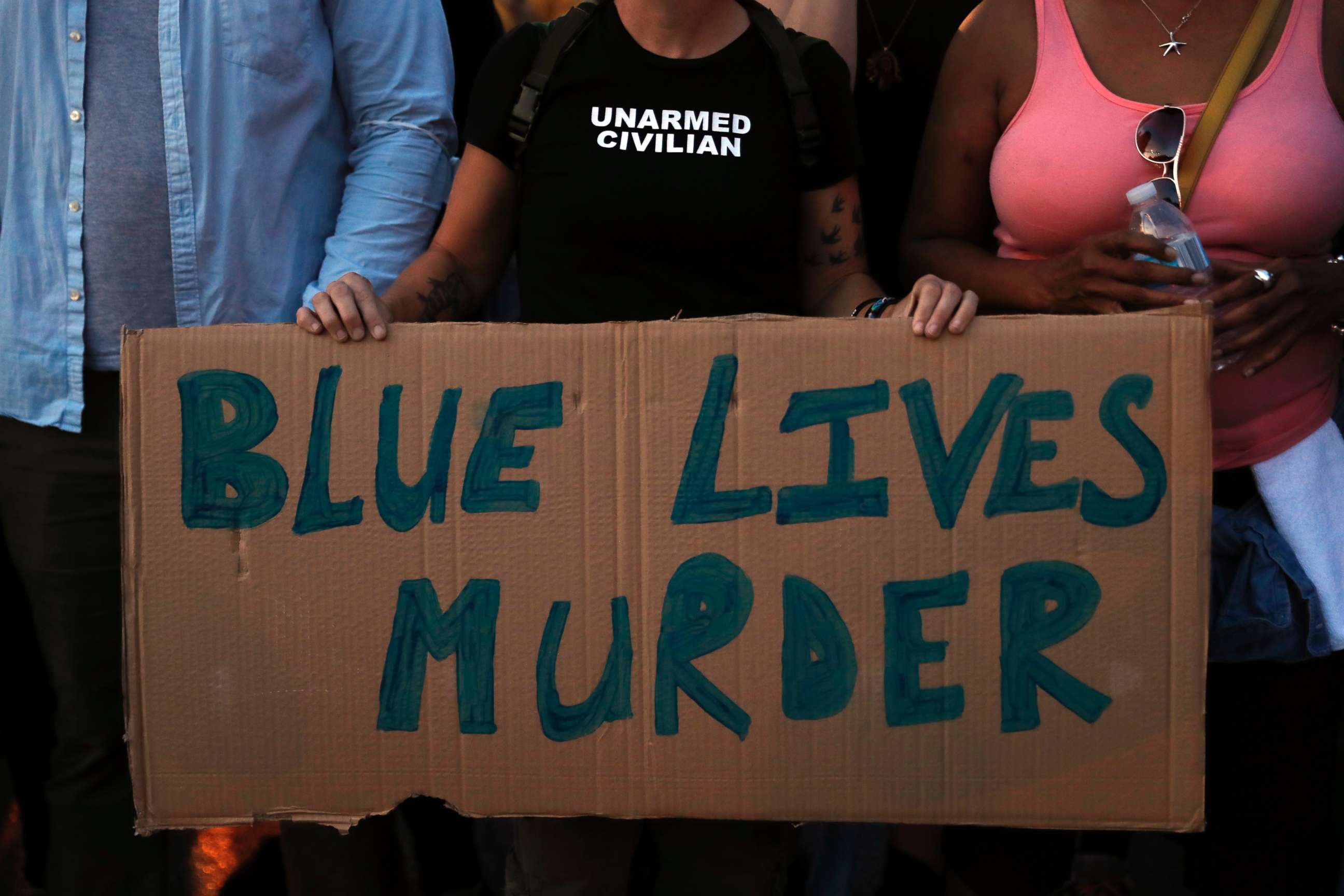 Other events in the city slated for Saturday were also canceled or postponed, including PeaceFest 2017 at Harris Stowe State University, the Science Uncorked event at the St. Louis Science Center, the St.Louis Symphony Orchestra's "Harry Potter and the Chamber of Secrets" concert, and Shakespeare in the Streets in front of the downtown St. Louis Public Library.